Code of Conduct - EOS Venezuela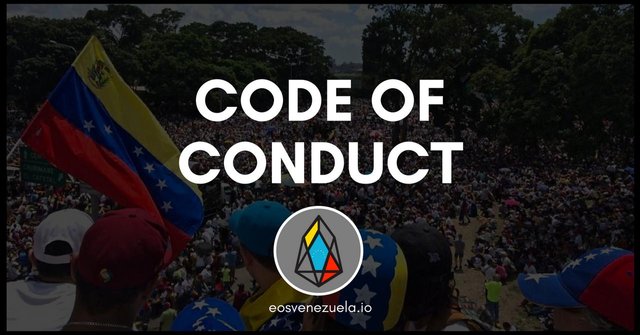 EOS Venezuela as a Block Producer and all the members of our organization are obliged to follow the Code of Conduct outlined below:

EOS Venezuela's main goal is to promote Blockchain and Crypto adoption through the use of EOS. We shall achieve this goal in an honest, transparent and non violent manner.
We shall obey the EOS Constitution and shall enforce it when a member of the community infringes it.
EOS Venezuela is a community based Block Producer, we are not a private company and we don't seek profits. Any surplus generated by the BP will be invested in Community Building and EOS Tech Promotion.
EOS Venezuela is an independent Block Producer. It is not owned, managed or directed by another private organization. 
The code and Dapps generated by the Block Producer will be published as Open Software and free to use under the General Public Lincence v3.0 Agreement.
EOS Venezuela commits to having a transparency budget system, our expenses will be public for the whole community to track and audit.