EOS Tribe Supports the EOS Alliance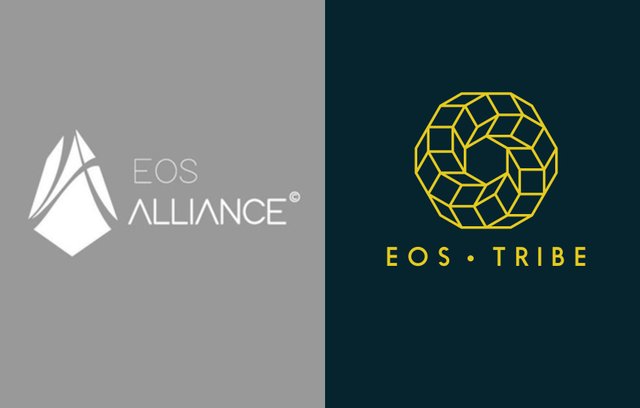 EOS Tribe is proud to support the recent formation of the EOS Alliance, an organization that will focus on helping the network and its constituents better communicate it's goals and aspirations to the world at large as well as facilitate better communication across groups within the ecosystem.
What is the EOS Alliance?
For some time now, there has been talks of an organization that could help better communicate the needs of the EOS community. Recently at EOS Family Day in Shanghai it was proposed that an organization much like the Bitcoin or Ethereum Foundation could help EOS move forward on many fronts.
This conversation evolved into the EOS Alliance, spearheaded by its Executive Director, Thomas Cox, a blockchain governance expert, trusted member of the EOS community and SVP of Product at StrongBlock.
By definition, an Alliance, "a union or association formed for mutual benefit, especially between countries or organizations", is exactly what EOS needs to become a healthy digital nation world-wide.
"EOS Alliance, established as a nonprofit entity, will serve the EOS community by streamlining and facilitating communication and education that affects EOS token holders, Block Producers, application creators and other stakeholders.."
Who Is The EOS Alliance?
To kick off the Alliance, 7 interim board members have been installed and within 12 months they will be replaced with elected representatives voted in by the EOS community.
The Alliance has a small staff of effective and trusted members, Thomas Cox (Executive Director), Myra Wang (Deputy Executive Director), and Kevin Wilcox (Director of Comms).
The first 7 Board Members are:
AKON - multi-platinum artist, co-founder of Lightening Africa and blockchain enthusiast
Brock Pierce - EOS holder, Chairman of the Bitcoin Foundation and former Block.one partner
Galia Benartzi - Co-founder of Bancor and LiquidEOS
Hai Feng - of EOS Store, an EOS Block Producer
Lightning Clearwater III - the Alliance's General Counsel and interim board member.
Nix Nolledo - Philippine billionaire, founder of blockchain startup ODX
Peter Li - founder of EOS Gravity, a community leader and Block Producer
Below is our shared statement issued by Block Producers and Block Producer Candidates who support the formation of the EOS Alliance.
The EOS Mainnet is one of the most ambitious public blockchain launches of our time and expectations have always been high. Today, we take another step forward together as a community to deliver on those expectations.
EOS Tribe is very excited about the potential of this new organization to help the EOS ecosystem further its reach and influence in the years to come.
Beyond acting as an EOS communications hub both within and outside of the token-holder community, the EOS Alliance's first orders of business will be to curate inclusive community dialogue to lead to consensus recommendations on fundamental action-items:
Dispute Resolution & Arbitration in EOS
EOS Mainnet Code Repository Management
EOS Mainnet & Exchange Relations
EOS Governance Documents e.g. A Ratified Constitution
The EOS Alliance will be a manifestation of the EOS community's will yet hold no power nor authority beyond what the token-holders grant it. The managing board of the EOS Alliance will be appointed to start and gradually phase out over the course of a calendar year in exchange for board members who are elected by the token-holders. The interim Executive Director will be Thomas Cox, EOS community leader and SVP of Product at StrongBlock.
If you would like to learn more about the EOS Alliance:
---
Connect With Us
---