EOS Tribe Teams Up With WORBLI EOS Sister Chain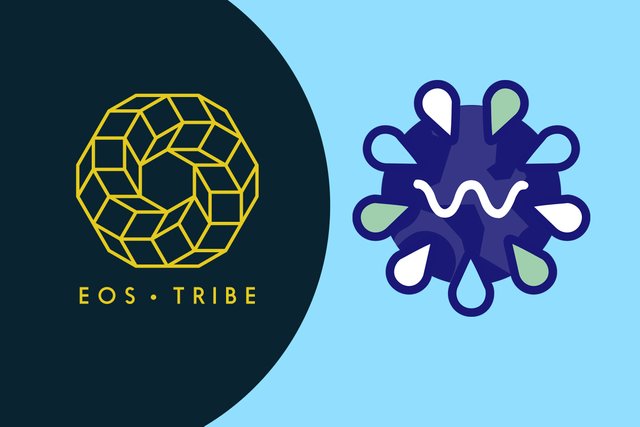 At EOS Tribe
Since our official BP candidacy announcement, we have not changed our goals and objectives. We have been hard at work, ensuring that everything we do meets and exceeds our standards.
Let's take a second to reiterate those goals:
To get elected and maintain a BP master node on the EOS network.

To reinvest in better infrastructure and marketing to facilitate network growth and further drive adoption.

To provide research, presentations, tutorials, blogs, documentation and community projects that help promote & educate others about the EOS platform.

To foster initiatives that provide transparency for the general public about BP operations.

To support and mentor well-executed programs and/or projects that help us achieve goals 1-4.
A Little About WORBLI
WORBLI plans to utilize the EOSIO software in order to create a compliant Financial Services Network (FSN). This network will come with many advantages over any competitors as it will leverage the most active blockchain software.
A quote from WORBLI ,
"WORBLI offers its Financial Services Network as an independent blockchain on the EOS platform capable of hosting a variety of decentralized applications (dapps) focused on compliance and FinTech. The first of the dApps launched on the FSN will be a decentralized bank which provides checking accounts, debit cards and more to eliminate the barriers of entry into the cryptocurrency market for the average consumer and to facilitate the exchange of crypto with fiat currencies. Worbli is creating a globally compliant framework, thus enabling others with regulatory needs to develop and deploy their own systems and dApps on the WORBLI FSN."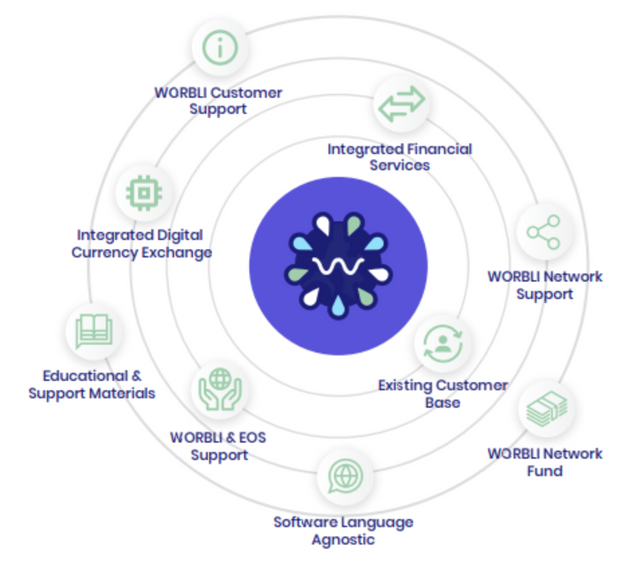 We reached out to WORBLI's CEO, Domenic Thomas to better understand what inspired WORBLI, what problems in the EOS ecosystem does WORBLI solve and how do you see that impacting the future?
Here is what he had to say,
"WORBLI helps bring access to cryptocurrency and blockchain technology to mainstream users. This is what inspired us to build WORBLI. We're passionate about what blockchain technology can do for the world and we knew someone had to make it accessible."
Domenic went on to explain,
"It helps EOS by creating a financially compliant EOS blockchain that can facilitate financial services for all dAPPS built on the EOSio software. We are working diligently to bring Inter Blockchain Communication (IBC) to EOS and hope to work closely with block.one on this technology. In the future, we expect to be the financial services district for the EOS ecosystem."
Why Does WORBLI Need a "Sister Chain?"
In order to derive the greatest benefits, and include features like a fiat gateway, WORBLI will need to adhere to strict rules and guidelines, such as KYC and AML. These 2 things alone can bring a lot of scrutiny and plague the EOS mainnet if WORBLI would launch on EOS mainnet. But the EOSIO software is completely capable of handling such a network and its guidelines.
Taken from WORBLI's Short-Paper ; "The Importance of Compliance," as outlined directly from them:
"The critical trait of EOS is the ability to build on a chain governance layer. With EOS, WORBLI can set the rules of the blockchain at the base layer. All user accounts, transactions, and nodes must follow the rules of the governance layer that WORBLI decides upon. The block producing nodes will follow strict compliance guidelines and will submit to regular auditing of ownership stakes. The user accounts will have a built-in AML/KYC process at the point of account creation."
How Does WORBLI Fit the Tribe's Goals?
You may be wondering where exactly WORBLI fits into our goals and objectives. It meets goals 2 and 4.
Goal 2: To reinvest in better infrastructure and marketing to facilitate network growth and further drive adoption.
This is accomplished through two critical things WORBLI is bringing to the larger blockchain ecosystem. First, the promise to continue further development and cooperation related to Inter-Blockchain Communication. Second, the introduction of a fiat-gateway through Gamma Bank which will help drive adoption by removing the barrier from fiat to crypto.
Goal 4: To foster initiatives that provide transparency to the general public about BP operations.
The requirement of all block producing nodes to be KYC/AML verified will bring an unprecedented level of transparency to the EOS ecosystem on BP operations.
Learn More About WORBLI
You can learn more about WORBLI by visiting their websiteWORBLI.io . You can also join the WORBLI telegram group community. The team at WORBLI is eager to help you get to know them and what they are doing, so don't hesitate to ask questions when you are confused.
Connect With Us
---