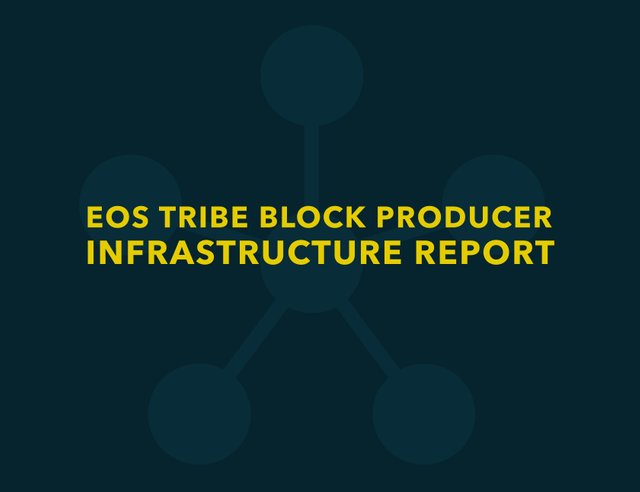 In our ongoing effort to provide transparency for our block producer operations, we wanted to provide full disclosure on the infrastructure we are currently running for the EOS Network.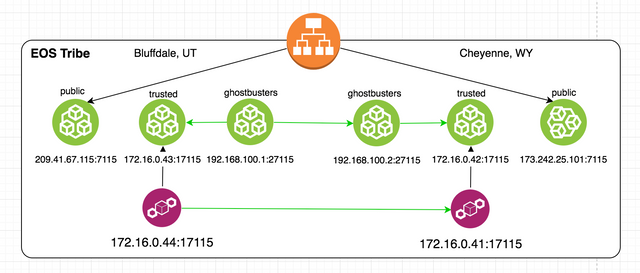 Currently, we are only running 2 distributed public nodes over Internet.
Both our producing nodes are running on a private WireGuard network peered with other trusted active block producers' nodes and are not accessible from Internet.
---
Utah secondary public node:
nmap -Pn 209.41.67.115
Starting Nmap 7.70 ( https://nmap.org ) at 2018-06-19 17:10 MDT
Nmap scan report for rev-115.syptec.com (209.41.67.115)
Host is up (0.078s latency).
Not shown: 997 filtered ports
PORT STATE SERVICE
7000/tcp closed afs3-fileserver
8888/tcp open sun-answerbook
9876/tcp open sd
---
Wyoming primary public node:
nmap -Pn 173.242.25.101
Starting Nmap 7.70 ( https://nmap.org ) at 2018-06-19 17:11 MDT
Nmap scan report for 173.242.25.101.STATIC.GREENHOUSEDATA.NET (173.242.25.101)
Host is up.
All 1000 scanned ports on 173.242.25.101.STATIC.GREENHOUSEDATA.NET (173.242.25.101) are filtered
Nmap done: 1 IP address (1 host up) scanned in 201.99 seconds
BP JSON
---
Connect With Us
---