EOS sw/eden Second Meetup: A recap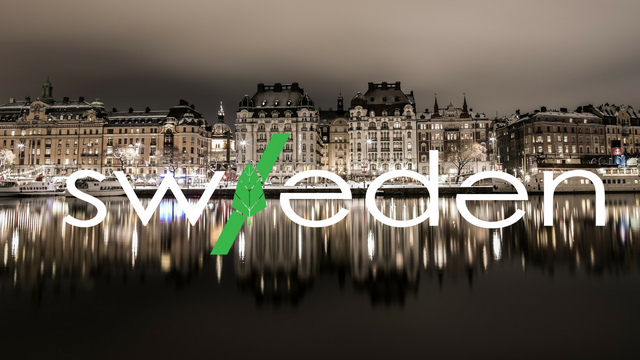 The 23 of August the Swedish EOS community came together for their 2nd official meetup in Stockholm. We met in the saloons of Grand Central by Scandic, a beautiful hotel located in the middle of Stockholm.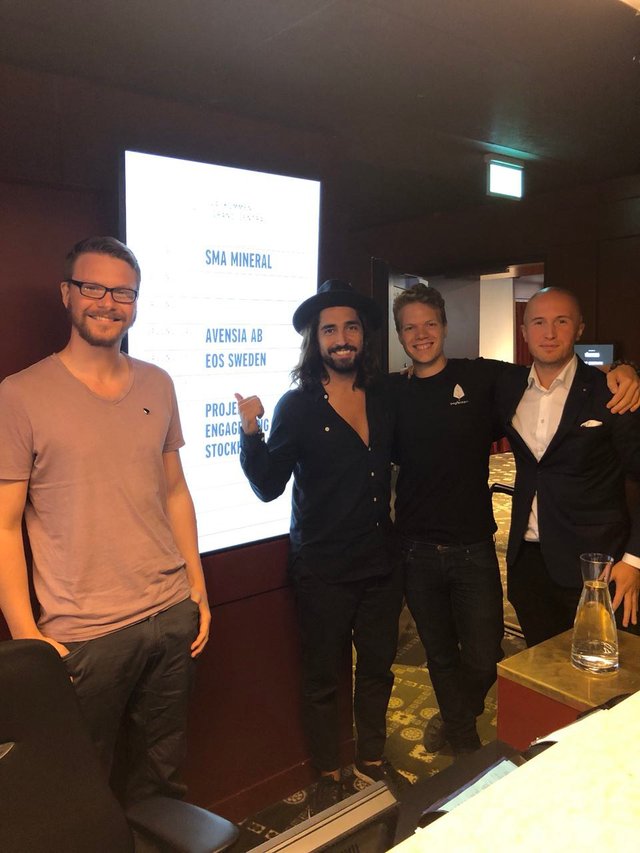 The team of EOS sw/eden present at the meetup, from left: Eric, Vahid, Anders & Tobias
The meetup started off with some beer, wine and mingle time. People from all over the world and from different professional fields had come to learn more about Eos sw/eden, and soon got to talking.
In order to get to know our crowd a little better, we initiated the presentation with Vahid (CEO) and Eric (CTO). Vahid asking questions for the crowd to see what they were interested in and how knowledgeable they were about EOS and blockchain in general, interacting with the audience through Mentimeter, which gave us an awesome way to choose topics and where to focus the talk. In the end we held a Q&A section for more direct questions, where Vahid answered the ones regarding more general topics, and Eric took care of the technical bits.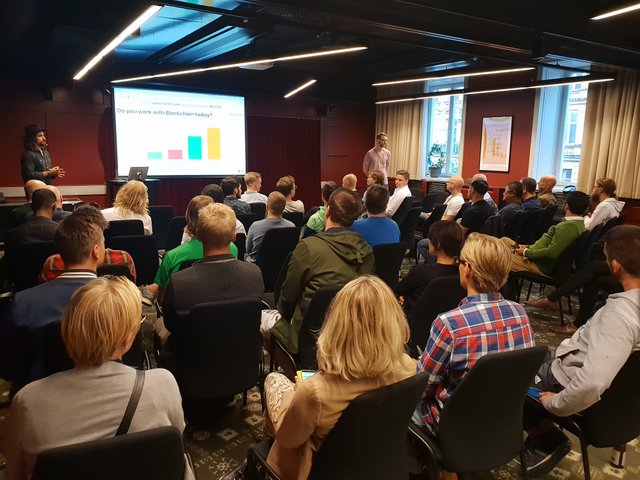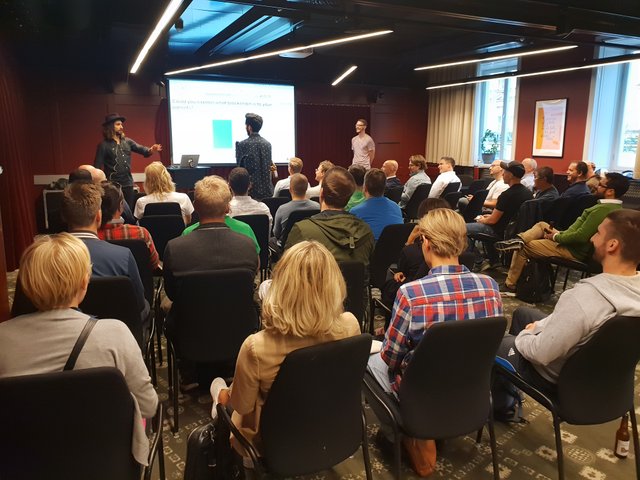 The meetup was filled with people that wanted to learn, discuss and share a nice experience with like-minded people. Given that we had people from all over the world (China, Japan, Belgium, Finland, Norway and of course most from Sweden. With some virtual visits from USA, Australia, China and Israel), there was a lot of different perspectives represented in the room, making for good discussions. You can see some of them below in the photos.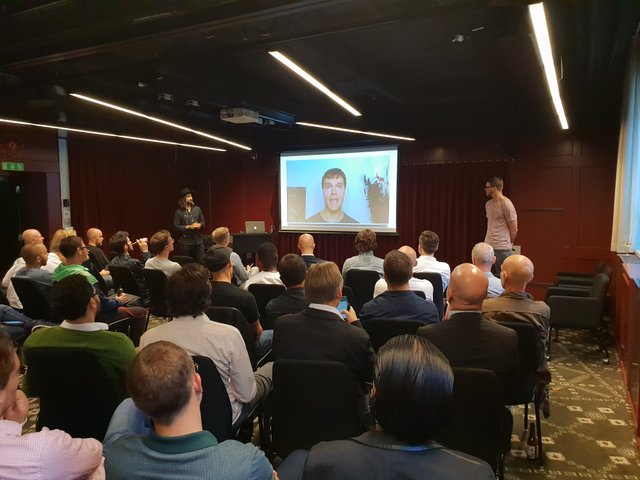 Kevin Wilcox of EOS sw/eden and EOS Alliance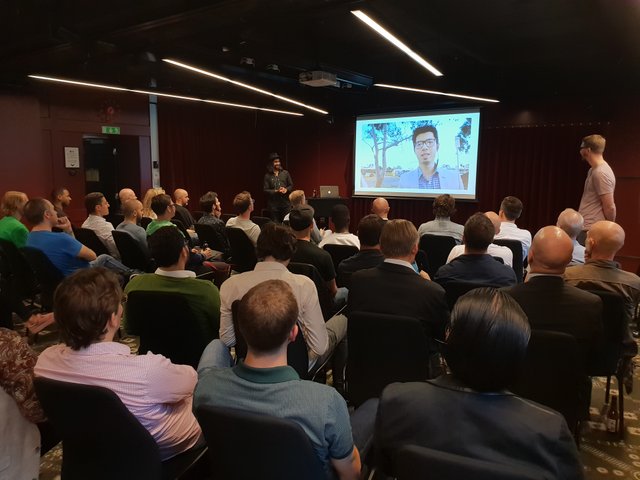 Alex Feng of EOS sw/eden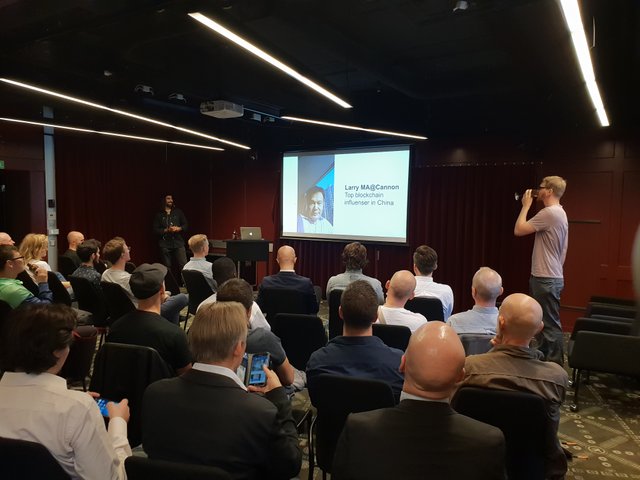 Larry of EOS Cannon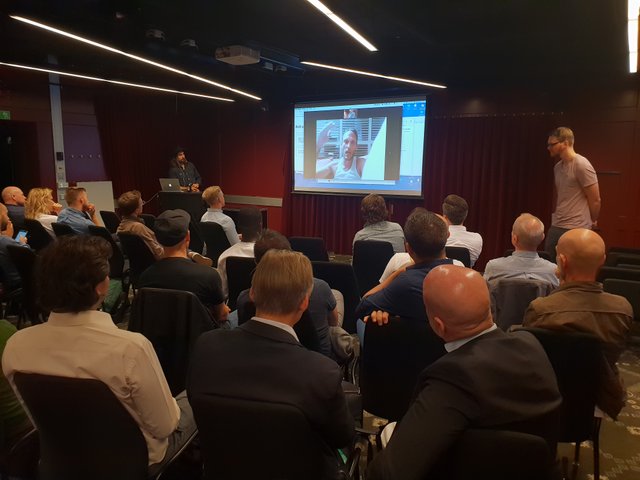 Nathan James of Scatter
During the meetup the community had some questions about Scatter and Nathan was nice enough to jump in on a unplanned Q&A with us. Everyone really appreciated his presence and knowledge. He let us know that they are working on solutions to make Scatter faster and more fluent, but also said that the mobile version is almost done! All that is lacking is the user interface!
The meetup was ended with a continued mingle time where the community had an great opportunity to get to know each other, share ideas and ask more questions.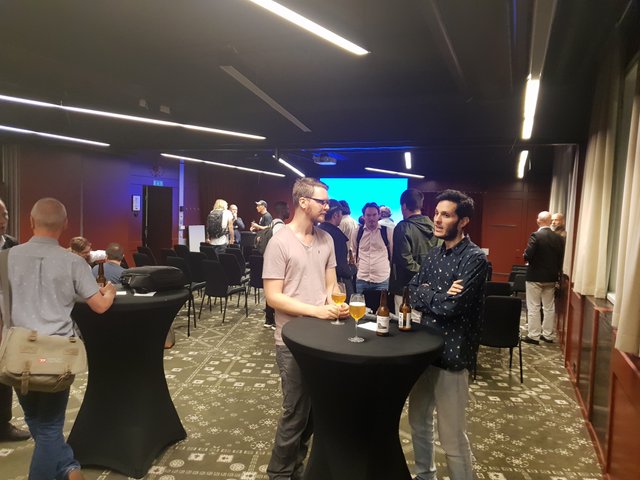 Once the main part of the meetup was over, some of the attendees followed the team of EOS sw/eden to a great dinner at Berns. They served great asian themed food and tasty drinks.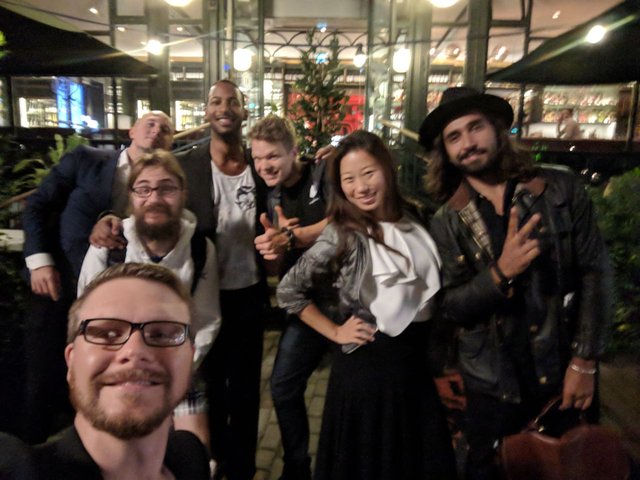 The blurriness of this photo somewhat symbolizes the current state of everyone in it... We can put it like this, there were a few alcoholic beverages during the evening for some of the members of this photo.
We had a blast meeting and talking to all of you guys, the entire evening was terrific and we are so grateful to be part of such an amazing community! Before the night was over we had already started to discuss and plan the next few meetups. We are greatly looking forward to meeting you guys again.
https://eossweden.org/