SimplEOS new release: now with Stake/Unstaking!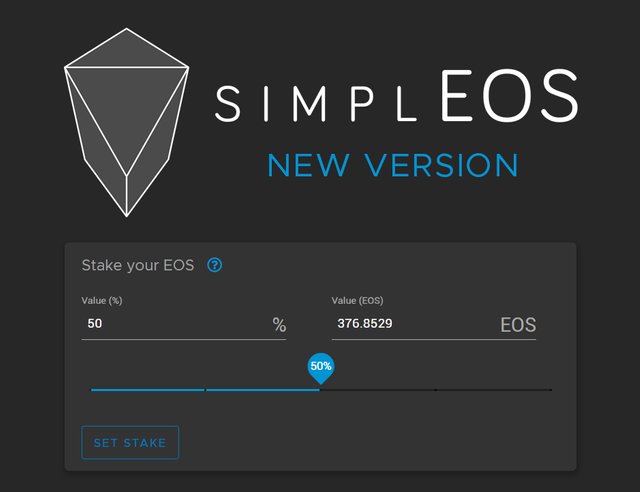 We just released version 0.5.3 of SimplEOS for MacOS, Windows and Linux!
Version 0.5.3 has the following features:
Stake/unstake action - (un)delegatebw
Update notifications
Improved chain connectivity
eosjs update to v15.0.0
Added full on-chain action history
Minor fixes and improvments
+ all previous features (transfer tokens, contacts lists, voting...)
Staking / unstaking function can be seen on the VOTE page: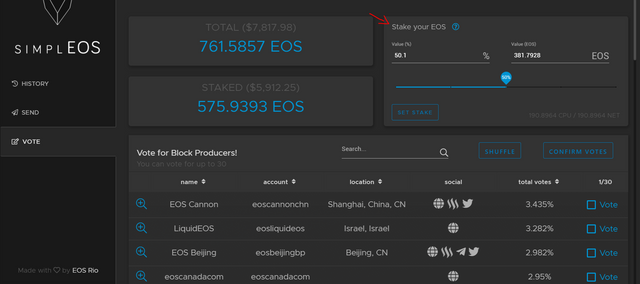 Just drag the slider left to set the amount you want to remain staked, all the rest will unstake. Then press set stake and confirm with your password.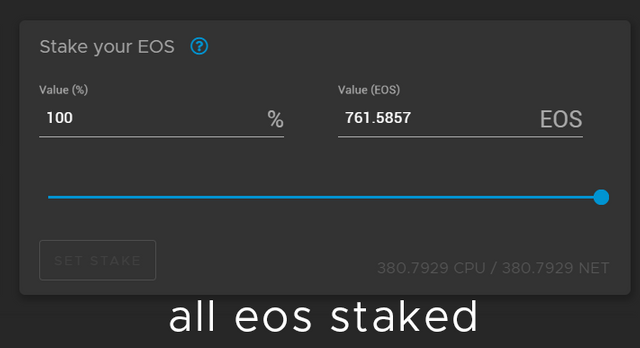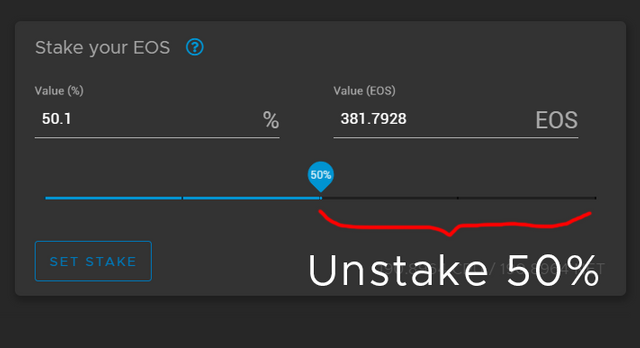 After that, the amount and time left to unstake your tokens can be seen in the SEND page: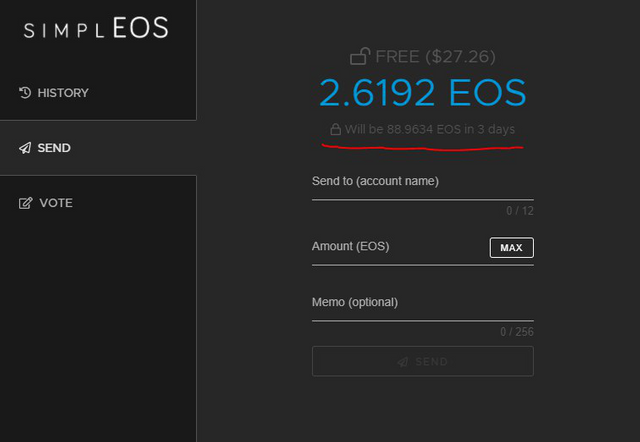 Next priorities on the roadmap 👍
New account creation
Airdrops support (see balance and perform transactions)
---
Quick recap...
What is SimplEOS ?
SimplEOS is a wallet made solely for the EOS ecosystem, aiming to be fully integrated with all features available in the EOS.IO software.
SimplEOS is a desktop app, oriented for users that aren't comfortable using their private keys on web browser applications. All your information is stored locally only on your pc, we don't keep any of your information. Your private key is encrypted at all times on the app.
Our code is open on Github to be audited by the community.
Download
The newest release can always be found on Github:
https://github.com/eosrio/simpleos/releases
.exe for Windows
.dmg for MacOS
.AppImage for Linux
You also can Download SimplEOS from our website: https://eosrio.io/simpleos/
** Only download SimplEOS from EOS Rio's Website or Github. Avoid scams, do not trust any other source.
---
Help us continue funding this project by voting for us as Block Producers :)
Any doubts or issues please contact us at our telegram group
---


Website - eosrio.io
Github
Telegram
Twitter
[email protected]