EOS Rio will promote its first hackathon in Brazil!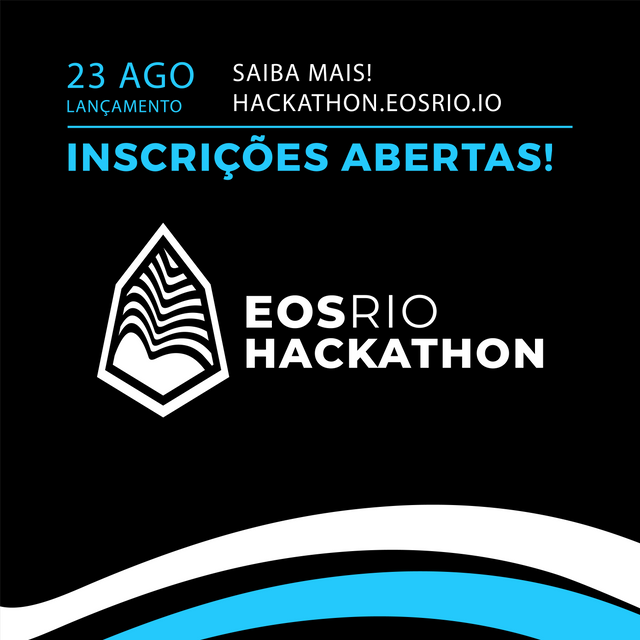 Registration is open for the EOS Rio hackathon!
The EOS Rio hackathon will be held in two different phases. First will be an online dispute, starting on the 23rd of August until the 20th of September.
During this dates, we will host meetups in Rio (August 23rd), São Paulo (August 28th) and also AMA (Ask Me Anything) online sessions to connect participants with the hackathon mentors.
The challenge will be presented on August 23rd at the Rio meetup, and will be sent simultaneously to all participants.
On September the 20th all projects will be finished. On the September 22nd we will announce 5 selected teams that will travel to São Paulo for the finals.
EOS Rio will provide travel, food and accommodation for teams traveling from any city in Brazil to São Paulo - teams from other countries will have a maximum refund established by the hackathon rules.
The finals will happen on the 25th and 26t of September during the Block Crypto event. Block Crypto is the biggest blockchain event in Brazil.
This is an opportunity to gather the EOS community in Brazil, and it's one of our initial efforts to grow EOS adoption through community building and education in Latin America and Portuguese speaking countries.
We would like to thank all mentors and organizations involved into this project.
For more information please visit https://hackathon.eosrio.io/
Made with ♥️ by EOS Rio