EOS Rio Endorses the Alliance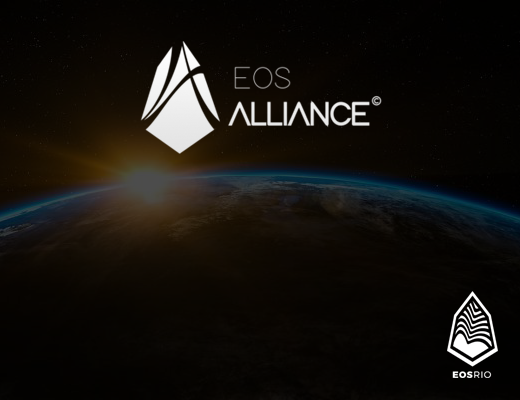 August 17 at 2300 UTC the EOS Alliance was launched. "Empower EOS For All" – that's their mission. A mission quite similar to ours, if we may add. :)
But what is the EOS Alliance?
The EOS Alliance is a non-profit organization that aims to hear the EOS community and be a voice for them, coordinating communications on various efforts that affects token holders, Block Producers, developers and all EOS stakeholders.
You can read more about the Alliance at their website https://eosalliance.io/
You can also read the official release here
Who is behind the Alliance?
Its board is currently composed of 7 members, the board will facilitate conversations and be adversely designed from gaining any power in EOS governance beyond that of making recommendations.
Brock Pierce, Chairman of the Bitcoin Foundation and former Block.one strategic advisor
Galia Benartzi, Co-founder of Bancor and LiquidEOS
Nix Nolledo, Philippine Technology Entrepreneur, founder of Blockchain Startup ODX
AKON, multi-platinum music artist and blockchain enthusiast and philanthropist
Peter Li, founder of EOS Gravity, a community leader, and Block Producer
HaiFeng Lu, of EOS Store, an EOS Block Producer
Lightning Clearwater III, the Alliance's General Counsel and interim board member.
Also, two observer seats have been established for representatives to be selected by the paid Block Producers via a mechanism to be decided by them.
Other staff includes:
Interim Executive Director Thomas Cox, former Block.one VP of Product
Deputy Executive Director Myra Wang, former influential Chinese community EOS Gravity
Communications Director Kevin Wilcox, co-founder of EOS Go
---
We surely see the EOS Alliance as a mean to bridge the gaps in communication, helping to provide the unison, clarity, and consensus that are much needed for us moving forward as a community.
The Alliance is already helping with several issues, by forming working groups to inform and advise on the ecosystem's most challenging topics, such as the Dispute Resolution & Arbitration working group.
We would like to wish these team of capable, proactive volunteers the best of luck in this journey to securing eos mass adoption.