This is a series of articles about eosmeso Block Producer Candidate. In this article we describe our roadmap on values.
Our value proposition to the EOS blockchain is based on 3 pillars:
STRENGTHEN THE EOS NETWORK
FOSTER ADOPTION AND USE
ENGAGE VOTERS ETHICALLY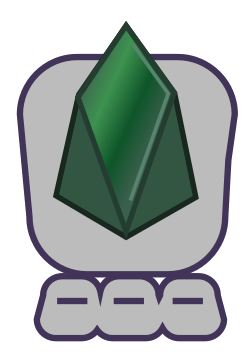 We believe that a worldwide network supporting user owned data is crucial to the peaceful, abundant and prosperous future we want to co-create. A fast, safe and usable EOS blockchain is our priority.
We believe that we can add great value to the EOS blockchain by using the world class internet and data center infrastructure already in place in the MESOAMERICA region and always have our choice of providers competing to win our business. Mesoamerica is a keystone in the topology of the internet infrastructure and we believe we can leverage this fact to benefit the EOS blockchains speed and reliability. Guatemala alone has 5 outlets to the world internet.
We believe that in order to protect the network, we must be able to pick and choose which jurisdictions to be in, and have many options to migrate to, to ensure honest participants that their blockchain is resilient. Should one of the particular jurisdictions in the region become hostile towards our activities, we simply switch to one of the friendlier ones. Our operation is starting in Guatemala but can change in two days time, to any of the following: Mexico, Colombia, Costa Rica, Panama, Paraguay, Bolivia or the combination of any of the above.
We believe in teamwork and aligned incentives. We have assembled a truly amazing group of partners eager to use the powerful tools being developed within EOS and incorporate them into their businesses. We have partners from a very diverse backgrounds ranging from the who's who of startup world in our region to film directors that have raised funding with help of the blockchain and anywhere in between. Please visit eosmeso.io to view more of who we are.
We believe in promoting ourselves to eos holders as one of the long term value builders for EOS and not a short term source of "extra tokens". We will vote for others who like us, show a combination of technical strength, favorable local conditions and community network effects.
Community Projects
Members of uur team have been actively promoting high quality, free of charge meetups and education content for the last 1.5 years in Guatemala City's "Silicon Alley" of Zona 4. Several of our partners understood the value in blockchain tech because of us. Within our partners, and directly receiving block rewards, should we become elected, are these wonderful impact organizations in need of funding. Your vote for us means eos funding for them! Funding for them means measurable impact in our region.
Among our partners are faculty members and fiduciary board members in the following academic institutions:
Among our partners are people involved in:
They are all eager to use the EOS blockchain to help solve problems in our world and their particular area of interest.
Finance
We have secured commitments for a $350,000 seed round we call "Jade 1" from a total of over 40 human beings, either acting on their behalf or representing an institution. Our partners and management team have access to ample resources should the business grow rapidly and need capital injection in the short term.
We have standing credit lines for $500,000 should our 30 day capital call become an issue.
We are in a renters market for data center services, with several tier 3+ certified data centers to choose from, run by solid corporations with low rates of use. We can use this fact to hold RFP´s for short term contracts, with several providers at a time and have providers compete to win our business.
Our "Jade 1" private offering works as follows:
Management is mandated to use these resources to secure computation and connectivity necessary for a healthy network, pay for labour cost for 24/7 monitoring of our node.
Engage the EOS community with creativity to reach the top 21 in terms of voting
Partners pay USD to the Management Company, incorporated in the British Virgin Islands and receive most of the eos we earn from producing blocks, retain the option to participate in proportion, for subsequent rounds, as USD funding is spent.
Transparency
We will publish our performance and results in order to show the EOS network and our partners how we use our resources and where our block rewards are going.
We will work to find the best jurisdictions to work from and engage local regulators with respect. We desire to educate them on these matters and discover with them how best to classify our activities to secure life, liberty and property.
We aim to set the example of how business should be done in the coming age.
To learn more about us, visit our website at: https://eosmeso.io or contact us in any of our social network channels: