1. Introduction
We, EOS Land (eosland.ca), is excited to announce our candidacy for EOS Block Producer for EOS.IO main net. EOS Land is a tokenized community, for everyone who believes that a better world is includes the blockchain and a decentralized ecosystem. Our headquarters is in beautiful Vancouver, BC, Canada, a city inspired by blockchain applications, such as Kittycat. We are supported by Professors in the IT academia of Canadian major universities in addition to endorsements by local DevOps specialists. EOS Land is a registered legitimate company operating under the British Columbia Partnership Act, in Canada.
The vision for us at EOS Land is to find new opportunities for people in the real world. We believe we are entering into a brand new world with the introduction of Blockchain technology, just like Christopher Columbus changed the world with his discovery. Our mission is to build a better transparent and accountable tokenized blockchain community ecosystem at lower cost, access for all.
When in Rome do as Roman. When in blockchain ecosystem do as blockchainian. Our first step is to participant in the election of EOS block producer by applying EOSLand token in every effort made by our members, especially for our volunteers. This is the first time that contribution made by volunteers can be timely quantized and recorded on blockchain same as other contributors in the blockchain ecosystem. EOSLand is a token without par value just as reputation points recorded in the contribution ledger for the first tokenized EOS community members of EOS Land. It is not used for any security or utility token purpose.
EOS Land plans to freely airdrop EOSLand tokens in 3 years on the Bitshares blockchain and moving to EOS later to our members based on their contribution made to the EOS community from now on. Total 2.1 billion (100%) EOSLand token will be issued and airdropped as follows:
    Contribution of Co-founders:                   9%
    Contribution of Volunteers:                       6%
    Contribution of Operators:                        8.8%
     Contribution of Sponsors:                      38.1%
     Contribution of New Members:           38.1%
2.  Website and Media IDs
Website: http://www.eosland.ca
https://github.com/eosland2018
https://www.facebook.com/eosland.eos.3
3. Advisory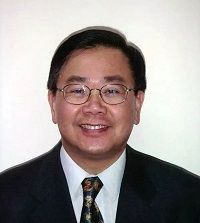 Prof. Victor Leung 
Victor C.M. Leung is a professor of electrical and computer engineering and holder of the TELUS Mobility Research Chair at The University of British Columbia (UBC), Canada. His research interests are in the broad areas of wireless networks and mobile systems. Leung received a PhD in Electrical Engineering from UBC. He is a fellow of IEEE, the Royal Society of Canada, the Canadian Academy of Engineering, and the Engineering Institute of Canada.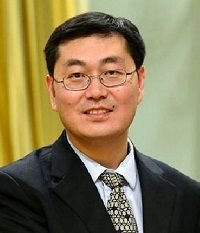 Prof. Jiangchuan Liu 
Jiangchuan Liu is currently a Full Professor (with University Professorship) in the School of Computing Science at Simon Fraser University, British Columbia, Canada. He is an IEEE Fellow and an NSERC E.W.R. Steacie Mem orial Fellow. He is also an EMC-Endowed Visiting Chair Professor of Tsinghua University, Beijing, China and an Adjunct Professor of Tsinghua-Berkeley Shenzhen Institute. He was a Microsoft Research Fellow and worked at Microsoft Research Asia (MSRA) in the summers of 2000, 2001, 2002, 2007, and 2011. (Details)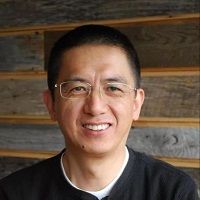 Steven Shi 
(LinkedIn)
Steven Shi is a A detailed, results-oriented, innovative Software Product Development/Delivery SE/Lead/Manager with over 15 years of expertise in the High Tech, Telecommunications, and Service industries. A self-motivated professional with an in-depth understanding of software development life cycle using both traditional and Agile approach from early stage of concept design to final delivery. Highly productive working in fast paced, dynamic, complex work environment that involves cross functional, cross time zone teams, or under pressure.
4. Team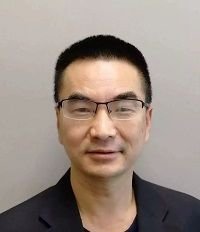 Edward Liu
Lead of Team  
(LinkedIn)
Edward Liu is a blockchain believer and a social entrepreneur with more than ten years experience in re-shaping the future of immigrant philanthropy in Canada. He was the former director of the social entreprise, ECSSEN Travel and the former co-founer & President of the Caniadian register charity, ECSSEN Career School. He received his B.Eng from Tongji University in 1989 in Shanghai, China.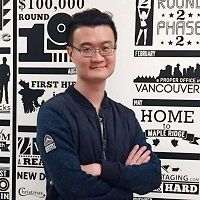 Dr. Wei Cai
Lead of Research  
(LinkedIn)
Wei Cai is a postdoctoral research fellow in the department of electrical and computer engineering at the University of British Columbia, Canada. His research areas include blockchain, cloud computing, cognitive system, and software engineering. Dr. Cai received a Ph.D. in electrical and computer engineering from the University of British Columbia.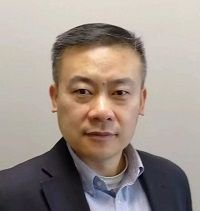 Martin He
Lead of Community  
(LinkedIn)
Martin He is  a resourceful marketing professional and leader with 20+years rich experiences in IT industry, holding MBA degree from Schulich School of Business at York University. Martin was HP and Dell veteran with high achievement in accomplishing several regional and global projects. He became an entrepreneur starting his own internet business in 2014. Today Martin is a dedicated blockchain entrepreneur and believes that blockchain technology will profoundly transform the economy and human society.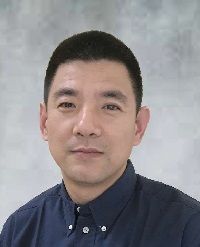 Henry Yu
Lead of Engineering 
(LinkedIn)
Henry Yu Sr. Software Engineer
Have over 20 years' experiences in software development.
Have been invovled in various project developement on Windows, Linux and Embedded Linux.
Deep understanding in Big Data and Machine Learning technologies.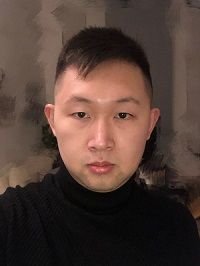 Chris Shao
Lead of Marketing 
Chris Shao is a blochchain fan from Dagulas College in Vancouver, Canada. He entered the blockchain industry since 2016. He is the co-founder of Grand Capital and the partner of Sharimp Brother Meals. He received his B.Eng from Shangdong Jianzhu University.
5. Tech Spec
5.1 Initial Hardware Spec
We, EOS Land, initiated at a cost of $10,000 befor Jun 3, 2018 starting with 3 distributed cloud servers of Digital Ocean in Toronto Canada and 1 cloud server of Linode in California USA. Each server is configured with 12 CPU, 32G RAM, 350G SSD, and 10G bandwidth. With this platform, 100% uptime are archivable. We have been intensively involved in running and testing the community test nets and in the creation of the BIOS Boot sequence, as well in building various community tools necessary for the ecosystem to the new blooming world.
5.2 Scaling Plan
Base on the launch requirements of EOS.IO, we will take positive cooperation with well-known AWS database centres on domestic and overseas, build proprietary EOS data center, equip with rich data center resources, cooling and electricity capacity, parallel server configuration for demand expansion. At the same time complete a higher load balance, equip with higher bandwidth on elastically. we will take the DNS intelligent resolutions one step ahead in proper time and make achievement on the request response and calculation requirements of the millisecond level.
Expentrue will be at $30,000 monthly after Jun 3, 2018.
(A) 2 Servers 
CPU: 256
RAM: 3TB
SSD: 3TB
Network: 25 Gbps
(B) TOK IPFS Storage
SSD: 100 TB
(C) Security included
Our team at EOS Land has operated mission critical applications in social media technology, most of it running on the AWS. We have audited the infrastructure and security practices of the AWS platform through the AWS experts and have found solution to be world-class. 
6. Community Involvement
We, EOS Land, have been actively involved in participating and building local EOS communities of EOS Go, EOSYVR, EOS Vancouver, etc.
Now, we are going to use our EOSLand token to build a better transparent and accountable EOS blockchain community. When in Rome do as Roman. When in blockchain do as blockchainian. We have  not only joined the Jungle Testnet under name of mole but also successfully built the EOS New-World-Testnet for EOS community members to develop and test their EOS dApps.
We planed to use the proceeds upon elected to support EOS dApp development and local hackathons towards our objectives of developing a hub for companies, entrepreneurs and developers who want to build infrastructure and decentralized applications on top of EOS.IO. Due to our deep tech background and connections, we would like to leverage our network to help build value-add products for the EOS.IO network.
To vote us, EOS Land, means
voting for the blockchain 3.0, EOS.IO!