Let's talk about BP Pay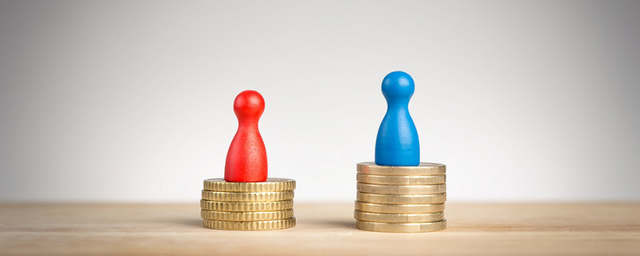 How many standby block producers should we have?
I admit, I never understood the logic behind the current block producing pay structure.
A question I have asked multiple times in multiple forums is: "Why does a Block Producer in Position 1 get paid more than a Block Producer in Position 14?" The best answer I got is that higher pay at the top should incentivise people at the bottom to do better and compete to get there raising the standards for everyone. This assumes that token holders are fully informed and that they value and reward the same attributes as the solution designers.
If we want the network as a whole to be stronger, we need all Block Producers to be scaling their capabilities, capacity and infrastructure ahead of demand and that is easier to do with more resources than less.
The chain is only as strong as its weakest link.
The problem becomes even more acute when you look at the profile of rewards for back up block producers.
Back Up BPs are the insurance premium the network needs to pay so when there is an issue, they are stood up and ready to produce. Like all insurance it comes with a cost and the benefit is only realised when you need it most. We believe the Back Up Block Producers are an asset and as a community we should try to maximize it.
What do we require from Backup BPs?
Production Ready to produce blocks in under 60 seconds.
Qualified Team
Sufficient Community Support - Votes
Strong Voice to hold active BPs accountable.
What should backup BPs do?
Run nodes
Host and support testnets.
Perform regular audits on other block producers.
Actively participate in the community and discussions around structure and policy.
What should backup BPs be paid?
We believe the pay structure for backups should be flat and sufficient for all who meet the entrance criteria to be adequately funded to run professional operations. There is no value in having an underfunded backup BP who when is needed doesn't have the skills or infrastructure to actually deliver. I'm sure there will be many discussions and opinions on this. The focus needs to be on what is best for the network as a whole rather than individuals and teams.
We welcome any feedback, questions or further discussion.