Fireside Chat w/ Marshall Long 9/14/18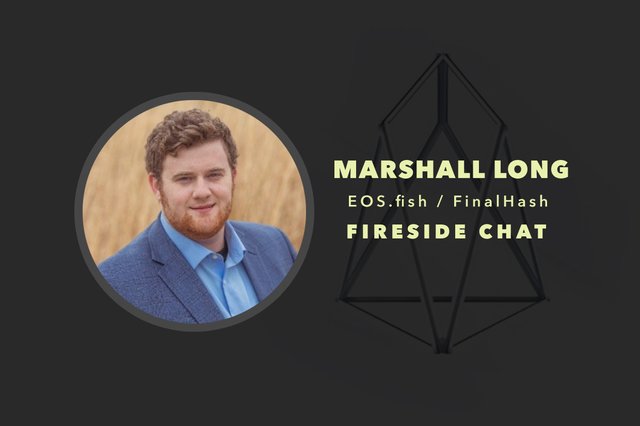 Are you a supporter of cryptocurrencies like Bitcoin and Ethereum?
Have you ever heard things like...
EOS is centralized.
RAM is too expensive so there are no dApps on EOS.
The ICO collected billions of dollars over a year and Block One shipped unfinished software.
EOS is not stable.
Well, I brought a friend to talk to you about all that.
He knows a thing or three about this crypto / blockchain stuff.
Come join us for a fireside chat Q&A with Marshall Long.
RSVP:
Please RSVP here - https://www.meetup.com/EOSDallas/events/254297856/
About The Speaker:
CTO of FinalHash, an expert in the P2P economy and one of the earliest participants in blockchain. Marshall is considered as one of the world's first bitcoin miners who systematized mining.
Agenda:
6:00 - 6:25 PM - Refreshments & Networking
6:20 - 6:30 PM - Opening Remarks & Introductions
6:30 - 7:30 PM - Marshall Long
7:30 - 7:35 PM - Closing Remarks
7:35 PM - 8:00 PM (ET) - Drinks & Networking
Media: