EOSCleanerBP and ChainBow.io establish strategic partnership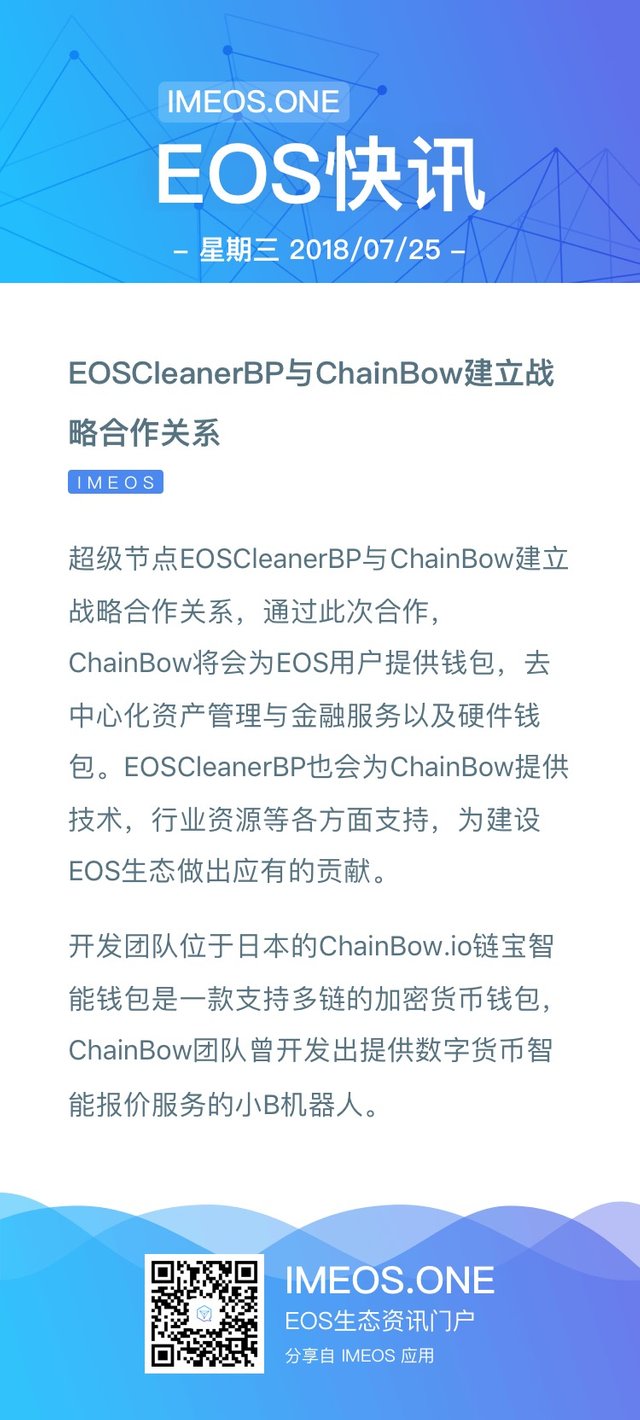 EOSCleanerBP, the famous EOS block producer, and ChainBow.io have established strategic partnership. Through this cooperation, ChainBow.io will provide EOS users with wallets, decentralized asset management and financial services, and hardware wallets as well. EOSCleanerBP will also provide support for ChainBow.io in terms of technology and industry resources. Together with ChainBow.io, EOSCleanerBP will make contributions to the construction of EOS ecosystem.
ChainBow.io, whose development team is located in Japan, is a multi-chain asset aggregation application platform based on a set of cryptocurrency wallet. ChainBow.io team has developed "XiaoB" robot that provides smart digital currency quote service.