EOS Key: An Offline Private Key Generator for All Platforms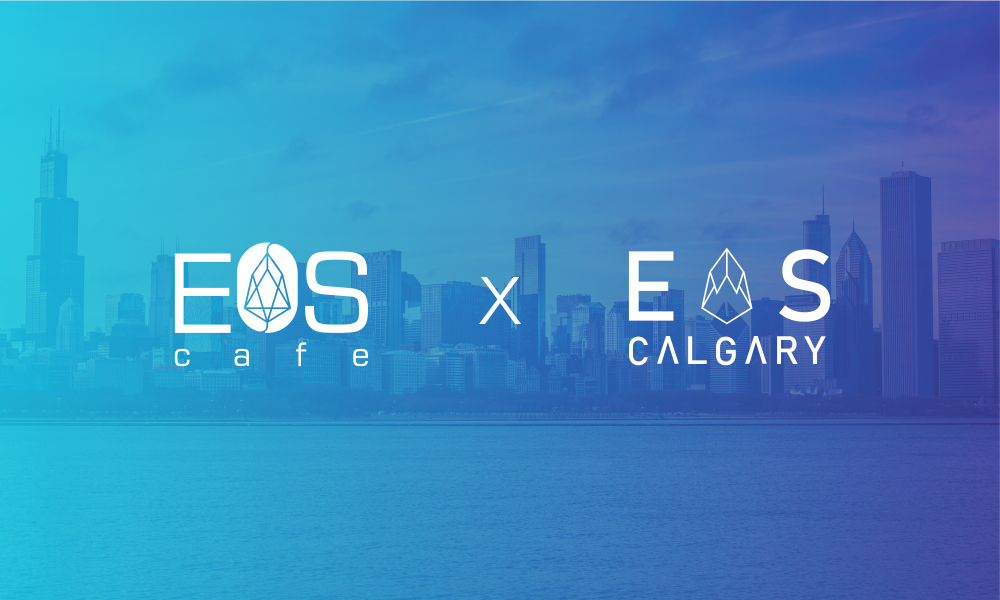 Hello EOS community,
We at EOS Cafe Calgary have just released a tool for EOS holders to:
Generate public and private keys
Validate public/private key pair
Find your public key from your private key!
We have made the tool multi-platform (MacOS/Windows/Linux) and multi-language (English/Chinese/Korean).
All of this is done OFFLINE, there is no internet connection needed!
Preview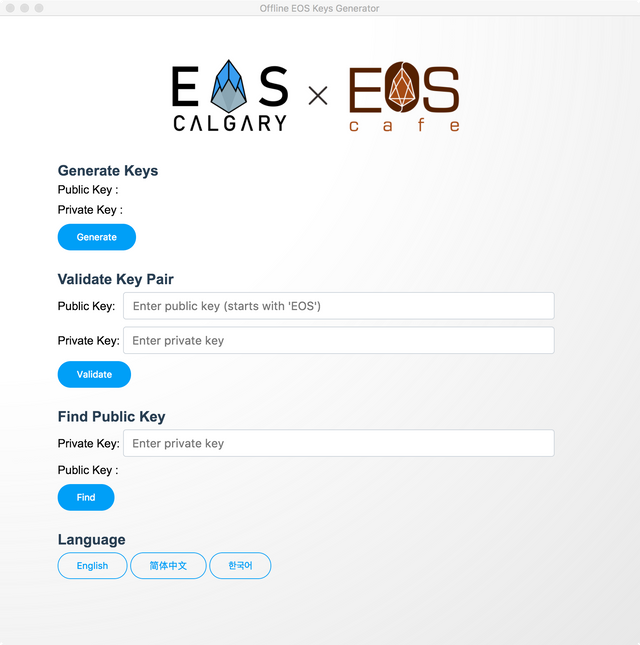 Instructions
To use the tool, all you have to do is:
Go to EOS Cafe Calgary Github and download for your platform (MacOS/Windows/Linux)
Run the .app/.exe/unix executable
It is that simple :)
Safety
Remember, our software can't help you if you already have malware on your computer.
For further security, try using on an isolated computer with. If you want complete security, set up a new air-gapped computer (e.g. Airgap Tutorial).
Join Us
EOS Cafe Calgary is a Block Producer Candidate for the EOS.IO Blockchain that is a partnership between EOS Cafe DAC and EOS Calgary.