EOS Fallback Registration: How to get EOS Keys if You Did Not Register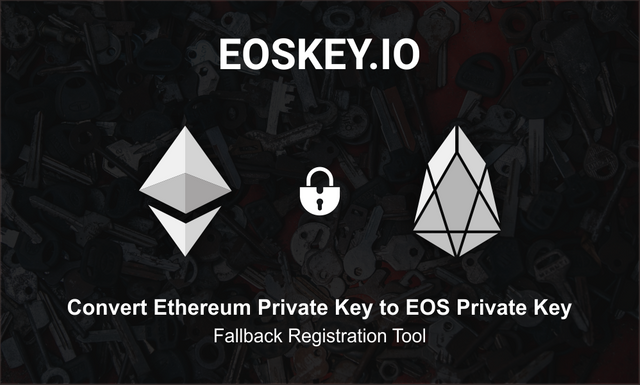 Forgot to register your EOS?

Is registration too complicated?

Ethereum network too clogged?
Your friendly neighbourhood block producer candidate EOS Cafe Calgary is back again with another tool to make your lives easier!
Introducing EOSKEY.IO, a tool to convert your Ethereum private keys to EOS private keys, which can be run FULLY OFFLINE to create EOS Mainnet Keys with NO REGISTRATION NEEDED.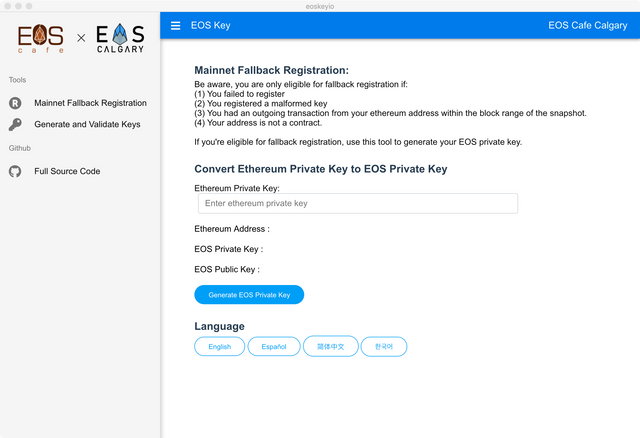 The tool is available for MacOS, Windows and Linux.
For our global supporters, we have made the app available in English, Spanish, Mandarin and Korean!
Instructions
To use the tool, all you have to do is:
Head on over to EOSKEY.IO.
Download offline version for your platform and turn off your internet.
Run the .app/.exe/unix executable to generate your mainnet EOS keys!
It is that simple :)
Safety
Remember, our software can't help you if you already have malware on your computer.
For further security, try using on an isolated computer with. If you want complete security, set up a new air-gapped computer (e.g. Airgap Tutorial).
Join Us
EOS Cafe Calgary is a Block Producer Candidate for the EOS.IO Blockchain that is a partnership between EOS Cafe DAC and EOS Calgary. Join us at:
.
Credits
Thank you to Devin from KOREOS, Franco from EOS CANNON, dcardozo25 and Sandwich for their help in making this tool a reality.
If you have any suggestions or feedback, message me on Telegram at @syed_jafri or email at [email protected].