EOS Sw/eden Stands By the Alliance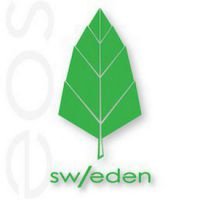 EOS Sw/eden is proud to stand by the EOS Alliance, a new organization dedicated to facilitating community decisions towards building EOS as the best blockchain on the planet.
While Sw/eden has issued a shared statement below, in solidarity with many of the other 50+ block producers and candidates standing behind this movement, we'd first like to make a personal statement about the Alliance and our effort to help its launch. Over a month ago we agreed to loan out one of our newest team members, Kevin Wilcox, to help the EOS Alliance launch and become its Communications Director.
Eric, CTO of EOS Sw/eden, talks of meeting the EOS Alliance founders in mid-July, including Brock Pierce and Thomas Cox, when the idea was still new and taking form during the EOS conferences in Seoul, South Korea and later Shanghai, China. Eric went on to say:
"When Kevin's name was brought up as a candidate to help the Alliance achieve its goals, the idea made perfect sense. We agreed to ask Kevin if he'd consider helping EOS where we all felt he could have the most impact, though it meant a loss to our team. He accepted and though we feel it's tough for us, we think long term it might be the right decision to help EOS grow, which is most important".
Vahid, CEO of EOS Sw/eden, said it was a clear choice to loan Kevin out to the Alliance, with Sw/eden paying his salary to work for the non-profit while it began its search for funding. He continued:
"We felt EOS as a whole would benefit most from Kevin helping to coordinate the EOS Alliance launch and beyond, to help the community overcome its toughest discussions so the mainnet can continually improve. Though it breaks our hearts to send him to the Alliance, we know in the long run it may benefit EOS more so as a community, and that's really what we're all here for".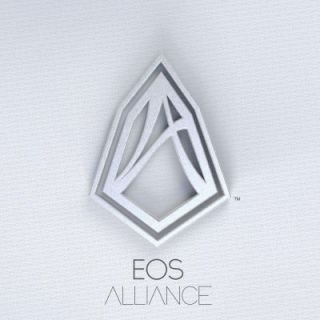 Below is a shared statement issued by Block Producers and Block Producer Candidates who support the formation of the EOS Alliance.
The EOS Mainnet is one of the most ambitious public blockchain launches of our time and expectations have always been high. Today, we take another step forward together as a community to deliver on those expectations.
EOS Sw/eden is very excited to be a part of the widespread support for the EOS Alliance, a non-profit similar to other blockchain foundations, whose goal it will be to act as a locus of communication and coordination for the EOS community at large.
Beyond acting as an EOS communications hub both within and outside of the token-holder community, the EOS Alliance's first orders of business will be to curate inclusive community dialogue to lead to consensus recommendations on fundamental action-items:
Dispute Resolution & Arbitration in EOS
EOS Mainnet Code Repository Management
EOS Mainnet & Exchange Relations
EOS Governance Documents e.g. A Ratified Constitution
The EOS Alliance will be a manifestation of the EOS community's will yet hold no power nor authority beyond what the token-holders grant it. The managing board of the EOS Alliance will be appointed to start and gradually phase out over the course of a calendar year in exchange for board members who are elected by the token-holders. The interim Executive Director will be Thomas Cox, EOS community leader and SVP of Product at StrongBlock.
The formation of the EOS Alliance will provide much needed clarity for the community as we move forward. For more information on the EOS Alliance please visit the official release here.