EOS Detroit Proxy Prospectus — Volume 1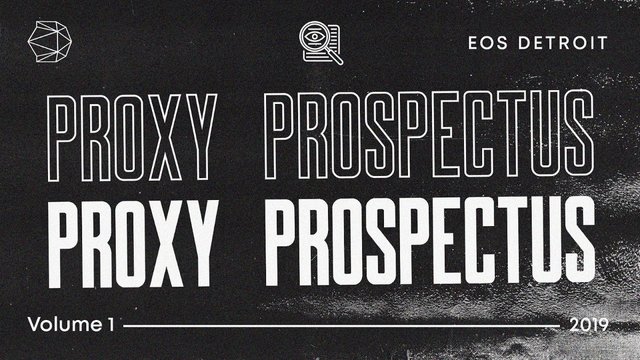 EOS Detroit offers the token holders an inaugural Proxy Prospectus to share knowledge of EOS Detroit's continued service and contributions to the EOSIO ecosystem.
Mission Statement
EOS Detroit is a community-focused company creating tools for financial inclusion by operating a suite of blockchain-enabled services and building products focused on equitable outcomes, experiential learning, and local economic resilience.
Key Takeaways / TLDR
Expanding the team and refining processes.
Optimizing Tech Ops & providing infrastructure for 5 EOSIO chains
Advancing our core products, Meringue and DACTROIT.
Team Update
Over the past year, the main focus at EOS Detroit has been creating strong foundations from within, by expanding the team and refining our processes.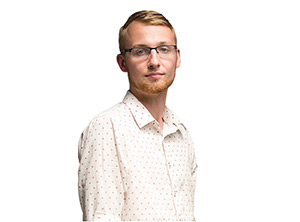 Adam "Z" Zientarski \ COO
Due to an increase in the Adam factor, Adam Zientarski is hereby known as "Z"
Additionally, Adam Zientarski transitioned from CFO to COO as the leadership clarifies organizational roles.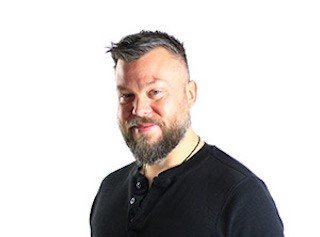 Sam Florida \ CIO
In order to provide robust services for our customers, Sam Florida has been added as the CIO leading the Tech Ops team. Sam brings significant experience leading cybersecurity for enterprise systems and data center operations. He is continuing to improve our internal security posture and core service offerings.
In order to quicken the product development lifecycle, the Product Development team has added 2 members:
Seth Archambault, a developer activist in Detroit has joined in March as a Software Engineer working on our core SaaS product, Meringue.

Seth Archambault \ Software Engineer
Adam Stogdill, a seasoned blockchain developer is joining in June as a Senior Software Engineer working on development partnerships with StrongBlock and others.

Adam Stogdill \ Senior Software Engineer
The EOS Detroit team has now grown to 13 total members. Find out more about them here.
Tech Ops
The Tech Ops team has been busy championing continual improvements and optimizations for the many services EOS Detroit offers, hardening our security posture, and shoring up internal IT policy. The team is growing and continues to seek additional systems engineer and devops talent.
Production Operations
The core business of EOS Detroit is block production and associated services. To date, EOS Detroit is providing infrastructure for the following networks:
EOS Detroit also offers additional services, such as DAPP Network services through our DSP, and PrivEOS. The main focus through the coming months is undergoing a migration to optimizing the deployment, configuration, and provisioning of these services to provide a consistent platform to grow as additional requirements are discovered to improve our existing platforms. This work is essential and is the main priority for the team.
CorpSec & IT
As providing robust and trustworthy businesses are core to our mission, focus has been put on making sure all team members are well versed in security hygiene to protect the company and themselves. EOS Detroit also continues to experiment with productivity tools to improve our internal workflows and create better outputs with greater efficiency.
Product Development
The Product Development team has been focused on advancing our core products, Meringue and DACTROIT, and working to support our partners StrongBlock, BLDGBLOX, and The Detroit Blockchain Center in custom development.
Meringue
EOS Detroit makes bootstrapping new businesses fair for founders with Meringue, which provides dynamic equity management as a service that integrates seamlessly into business systems. Dynamic equity splits provide a continuous dilution and allow ventures to achieve a fairer equity split using data collected over the bootstrapping phase. Meringue provides a fair and auditable trail of contributions and is designed to stay out of the contributor's way so they can focus on their work.
The team is targeting a beta launch of Meringue in Q4 2019.
DACTROIT
EOS Detroit's core R&D product is DACTROIT, a self-sovereign, community-governed local complementary currency. The first service that this system will offer is providing a framework for deploying community-owned internet access to Detroit residents that are paid for using the local currency. The local currency serves as a collectively-owned and grassroots monetary system.
But it's not just about the currency; DACTROIT explores how to build a decentralized autonomous community while centering hyper local communities of various cultures and nationalities. Because of its location, Detroit, marginalized communities are of particular focus. Our goal is to ensure all Detroiters have access to resources that help them thrive into the future. The process is just as important as the product. Thoughtfully entering and engaging with Detroit's communities determines the success of the project. For this reason, DACTROIT has community leaders and trustworthy partner organizations working to co-create the DACTROIT framework.
Below is an outline of the project requirements as well as work accomplished thus far.
Requirements:
The services of DACTROIT are inclusive and accessible to all communities with a focus on marginalized groups.
To sustain and grow adoption of mesh networks that provide a higher quality internet service for a lower cost.
To make DAC governance understandable.
To reach community self-governance.
To enable a self-sovereign monetary system to build local economic resilience.
Phase 1 (done)
Develop partnership with Detroit Blockchain Center.
Outline the project plan.
Create working groups: legal, governance, brand, token economics and meshnet.
Invite community leaders to the working groups.
Identify pilot neighborhood to test token-based bandwidth billing for wireless access.
Identify pilot neighborhood where the DAC will begin.
Phase 2 (ongoing)
Test token-based bandwidth billing for wireless access.
Meet with politicians and community leaders in pilot neighborhood
Begin connecting with the larger global DAC community
Create marketing educational materials
All working groups active and include community leaders and Detroit Blockchain Center
Form Board Game Groups to explore ideal mechanisms of DACTROIT (R&D)

Token Economics
DAC Governance
Note: Research phase first to find ideal game mechanics, then convert to teaching tool after optimal mechanics are discovered.

DBC fundraising for initial bootstrapping costs.
Phase 3 (future)
Deploy meshnet: free internet for first phase of deployment.
Train up network technicians.
Determine central location within pilot neighborhoods for support and assistance.
Deploy local currency token.
Upgrade wireless infrastructure to use token for billing.
Start educational programming to create and inform DACTROIT early adopters.
Onboard 150-200 end users.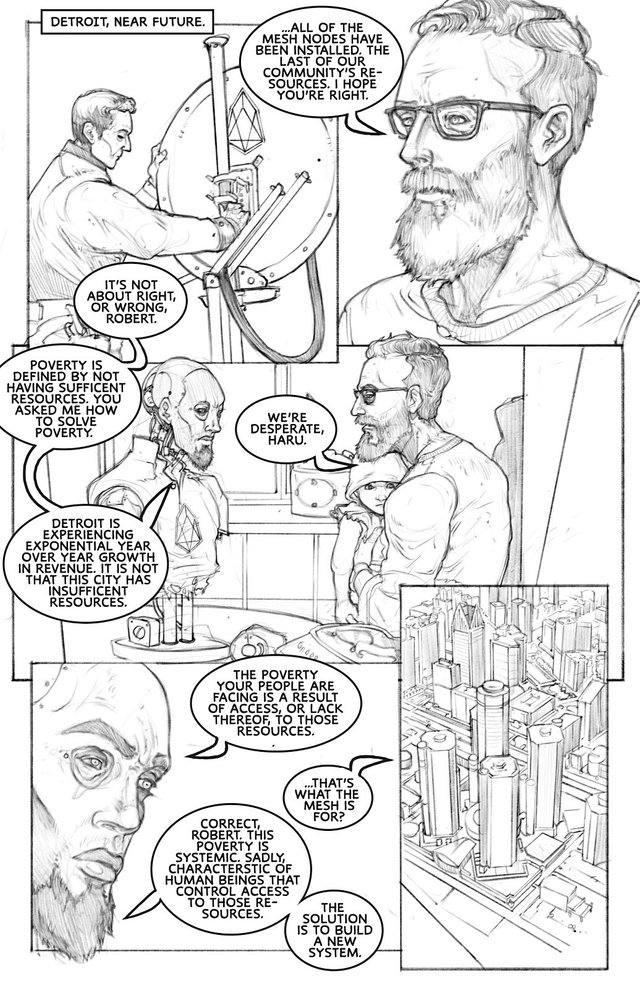 Original work by Lars Kommienezuspadt
Partnerships
StrongBlock
EOS Detroit and StrongBlock have committed to partner on building out modular EOSIO tools that make creating, deploying, and managing EOSIO blockchains "ridiculously easy" for Enterprises. EOS Detroit will also offer block production services to these customers through StrongBlock's marketplace.


BLDGBLOX
EOS Detroit has been approached by the BLDGBLOX team as the technical partner to build a community proposal funding platform being built on EOSIO.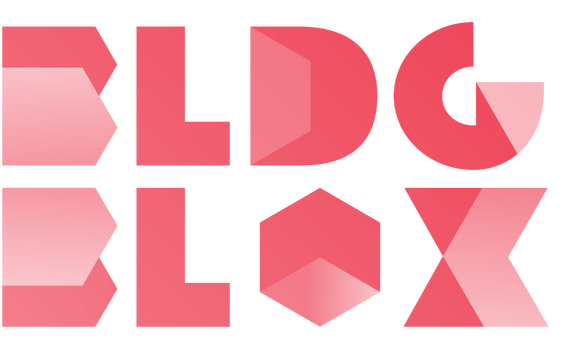 Detroit Blockchain Center
As a founding member of DBC, EOS Detroit is the technical partner working towards the shared vision of creating a self-sovereign, community-governed local currency for Detroit, DACTROIT. Due to the social nature of this cause, DBC will own and lead the project from a non-profit context.


Worbli
As a founding BP on Worbli, EOS Detroit is supporting the WORBLI mission of bringing radically efficient and fully compliant financial services to the masses.


Dapp Services Provider (DSP)
EOS Detroit announced support for the DAPP Network on March 19th, 2019, an incentivized scaling solution on the EOS network built by the team behind Bancor and LiquidEOS. The DAPP Network aims to provide developers with more economical alternatives to EOS resources through a new type of node called a DAPP Services Provider (DSP).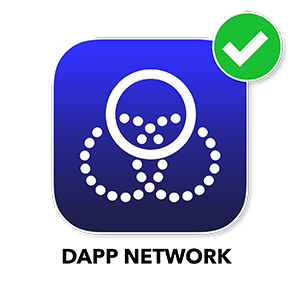 Grand Circus Detroit
EOS Detroit is offering an intro to blockchain development that features EOSIO smart contract technology through coding education provider Grand Circus in July 2019. Grand Circus focuses on educating and training professionals looking to transition from non-tech careers to development careers. EOS Detroit is also exploring the expansion of its educational efforts with Grand Circus to provide a series of workshops or full-fledged 8 week coding bootcamp course.


Marketing & Community
The Marketing team has been focused on supporting the communities EOS Detroit serves through education and engagement. By sharing knowledge within the EOSIO community and local communities, these efforts have created awareness for EOSIO and new users.
EOS Detroit Hosted Events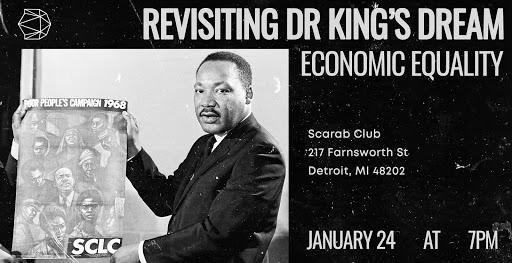 Hosted by EOS Detroit, the MLK event was held at the Scarab Club, in Detroit MI. Questions for the discussion included: How can people ensure economic resilience in times of uncertainty? What systems need to be in place to protect residents from losing access to basic needs? With more than 30 people in attendance, the discussion centered around ways to create economic equality through methods such as universal basic income, and the ways in which blockchain technology can help make it a reality.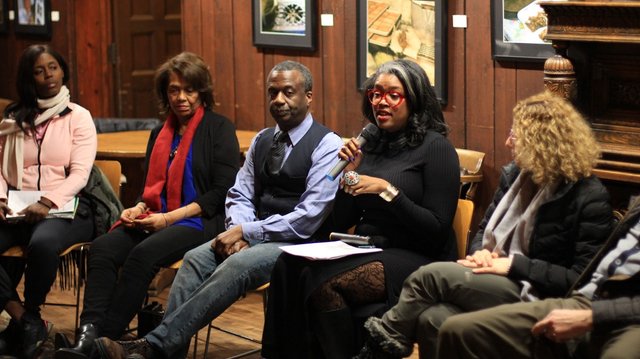 EOS Detroit's Ingrid LaFleur led the discussion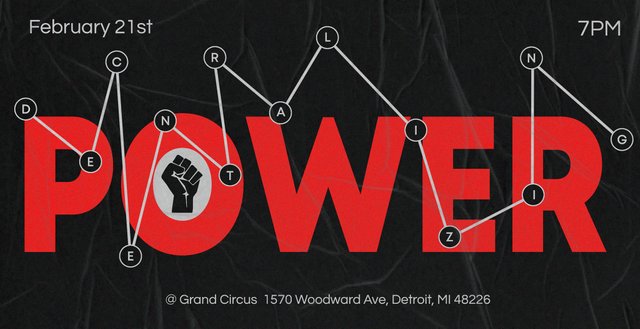 The Decentralizing Power event was held at Grand Circus in Detroit, MI. and featured a thorough presentation from EOS Detroit's CEO Robert Konsdorf (Robrigo) and Chief Community Officer Ingrid LaFleur illustrating how DAC's may function to support community initiatives and advancing the idea that DAC's are the next stage in the evolution of cooperative economics.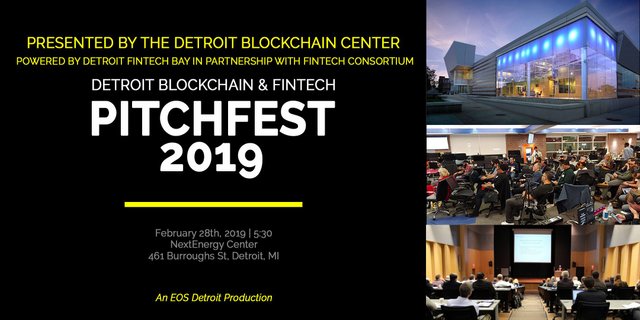 On February 28th, 2019, approximately 250 people from around the world joined EOS Detroit and the Detroit Blockchain Center at the inaugural DBC Pitchfest (powered by Detroit Fintech Bay). Twelve companies from around the globe competed for over $30,000 in crypto and other prizes. There was also a mystery prize from Envestnet | Yodlee (NYSE: ENV): The Yodlee Silicon Valley Experience — an all expenses paid trip to the Bay Area in order to pitch Yodlee for a spot in its Fintech Incubator and co-host a meetup with them. The Detroit Blockchain Center raised approximately $5000 to be used towards bootstrapping costs. The event, organized and sponsored by EOS Detroit, was the largest blockchain focused event in Michigan since 2014, and was executed on a 45 day timeline.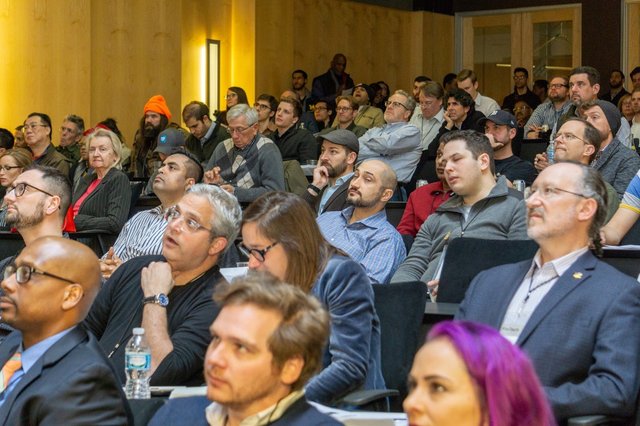 Judges and guests look on as contestants pitch their products at Pitchfest.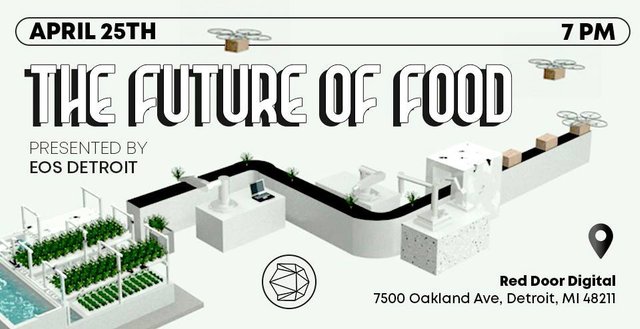 On April 25th EOS Detroit presented the many ways technology is making industrialized food safer and can help food justice initiatives. The panelists were Shane Bernardo, a long-life Detroit resident active within the grassroots food justice movement in Detroit and Sean Kennedy, the Chief Technology Officer at Spartan Blockchain, a student organization at Michigan State University, moderated by EOS Detroit CCO Ingrid LaFleur.
Speaking Events
Other Events Attended
Travel Reimbursement Fund
Motivated by Steemfest, EOS Detroit established the Travel Reimbursement Fund with generous donations from EOS 42, EOS Rio, EOSBIXIN, Hello EOS, EOS Tribe, and EOS UK to reimburse approximately $5,000 worth of travel expenses for 24 attendees from 12 time zones.
Governance
EOS Detroit has been participating in a referendum to signal support for various proposals. Robrigo served as a proxy manager for Chintai, which recently was dissolved as the overhead was not necessary for the size of the proxy. Adam Zientarski sits as an elected member of the Telos Foundation board, a funding and strategy body for the Telos Blockchain Network.
Referendum Stances
chainri4cvib - Supported through endorsement of the CVIB / EVB initiative to pool votes for infrastructure development. A solid approach for testing the ability of standby producers.
tokenauction - Standardizing the namespace for tokens is beneficial for preventing copy-cat tokens that can be malicious. Using the fees collected from auctioning those names for core development is an additional bonus and good use of funds.
hyperion.api - Supported through endorsement of the CVIB / EVB initiative to pool votes for infrastructure development. A working improvement to existing full history solutions that scales better.
managewps - Supportive of a worker proposal system with low inflation and a well defined process for applying for funds.
regproducer1 - Setting a high standard for ourselves as BPs is important for maintaining the security and availability of the network, and the trust of our communities.
Looking Forward
It has been a rewarding year for EOS Detroit as its grown into its mission and matured as a team and company. Continued effort will be applied into boosting technical capabilities, and putting time into projects that are vital for onboarding the masses to eosio technology.
As the summer rages on, EOS Detroit is continuing its educational initiatives by offering a class for developers this summer and participating in Detroit Start-up Week with Crypto Cafe, a 5-day program of talks and panels that range from the latest in dApps to Token Economics to Blockchain for the Auto Industry.
The products and partnerships that EOS Detroit formed are also a top priority for the team going into the latter half of the year. EOS Detroit is excited to bring products to life that will provide meaningful impact to our customers, communities, and the company's bottom line.
If you have any feedback for us, or want to tag along on our journey, do join us in the EOS Detroit Telegram channel. Thank you for reading this far; the EOS Detroit team looks forward to building a prosperous future together in unity with the EOSIO family of contributors, companies, and countries.