Contribute to Cancer Research, Earn BOID Tokens, & Win SFT Collectibles + YubiKeys from EOS Detroit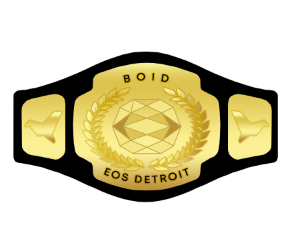 EOS Detroit is excited to announce SFT (semi-fungible token) collectibles via EOS Detroit branded Championship Belts that will be prized to the Boid team member that averages the most generated CPU power per day at the end of each season from within our team. Four SFT's will be created per year using the dGoods NFT/SFT standard and awarded at the end of each season. Congratulations to loyal EOS Detroit Boid team member Bozz on winning Season 0 and being the first recipient of a Championship Belt!
In addition to the Championship Belt, winners will also be awarded YubiKey's which will be mailed to them.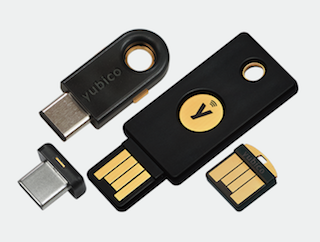 EOS Detroit joined Boid and established our own Boid team because we really believe in the cause and social impact of the project. In Boid's recent crowdcast, their team shared that all teams combined are currently contributing more CPU power per day to the World Community Grid than IBM. The World Community Grid uses the CPU power to help scientists simulate and isolate more effective treatments for cancer, Alzheimers, and many other diseases.

On Boid, anyone can set up their own team and invite their friends or communities and the teams then compete against each other in friendly leaderboards. Users can join the EOS Detroit team on Boid, connect their device, and begin generating Boid power within a matter of minutes. Set it and forget it, then begin earning BOID tokens while contributing valuable CPU resources towards important medical research.
We asked Boid for some stats about the EOS Detroit team:
"EOS Detroit is #5 on the Boid leaderboard with around 200,000 Power. The team accounts for 11% of the total network power. The network completes about 30,000 Work Units per day from WCG so that means EOS Detroit does about 3,300 Work Units per day which is around 20,000 hours of CPU time per day from the EOS Detroit team."
Come join the EOS Detroit team on Boid and compete to win a rare and collectible Championship Belt and a YubiKey!
---
EOS Detroit is a community-focused company creating tools for financial inclusion by operating a suite of blockchain-enabled services and building products focused on equitable outcomes, experiential learning, and local economic resilience. EOS Detroit builds value for the EOSIO community by hosting and live streaming informative EOS meetups. As founders of the Detroit Blockchain Center incubating blockchain projects, advising legislatures, and by supporting projects like DAPP Network and Chintai token leasing market.