2019 Spartan Blockchain Innovation Competition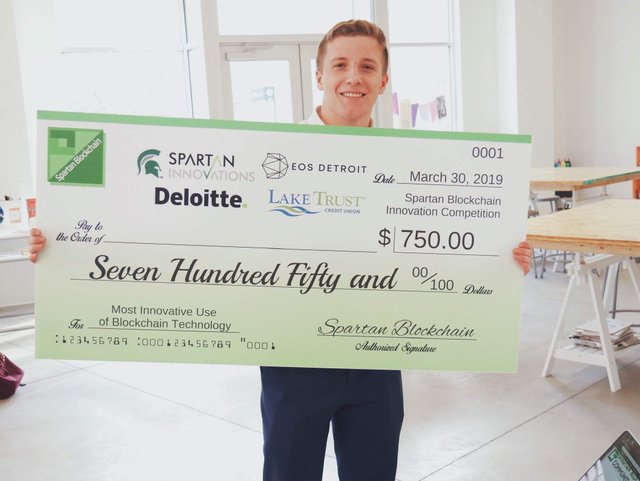 This past weekend EOS Detroit had the honor of participating in the Spartan Blockchain two-day event at Michigan State University (MSU) sponsored by IBM, Deloitte, Lake Trust Credit Union, AJ Boggs & Company, and EOS Detroit. Spartan Blockchain, the student group who organized the event gathered together an impressive group of industry leaders and various university departments for a think tank to explore ways students could participate in the blockchain industry and establish MSU as a leader in preparing the next generation of blockchain experts.
The first day started with a private Think Tank session at the MSU Innovation Center. Around 40 of us had a roundtable discussion to discuss the state of the blockchain industry, how MSU can get more involved, and how MSU can incorporate blockchain into their curriculum on a greater scale. MSU already offered a blockchain course last fall for students. Additionally, other professors stated their intent to incorporate blockchain curriculum into their existing courses.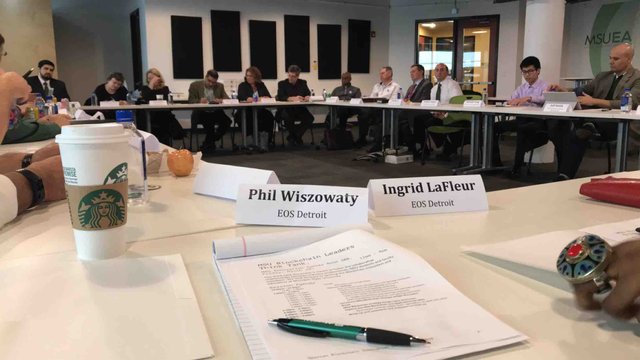 After the Think Tank session, EOS Detroit had an exhibit table at MSU's Broad Art Lab where Spartan Blockchain hosted a community meet-up for blockchain and cryptocurrency enthusiasts in the Lansing area. Around 100 people showed up and by the end of the night, the majority of them walked away with a much greater understanding of EOS Detroit and the EOSIO ecosystem.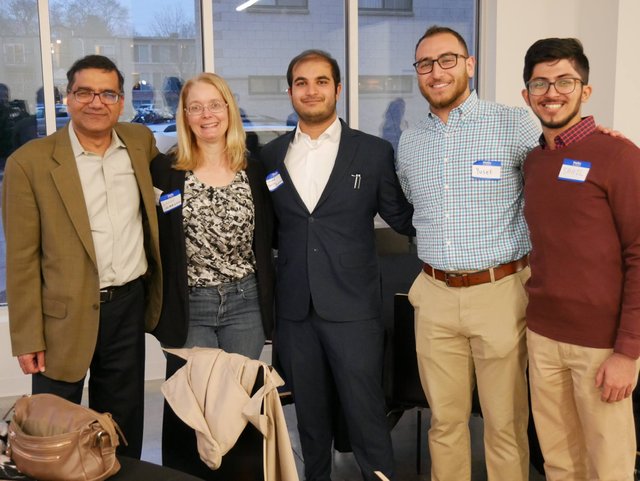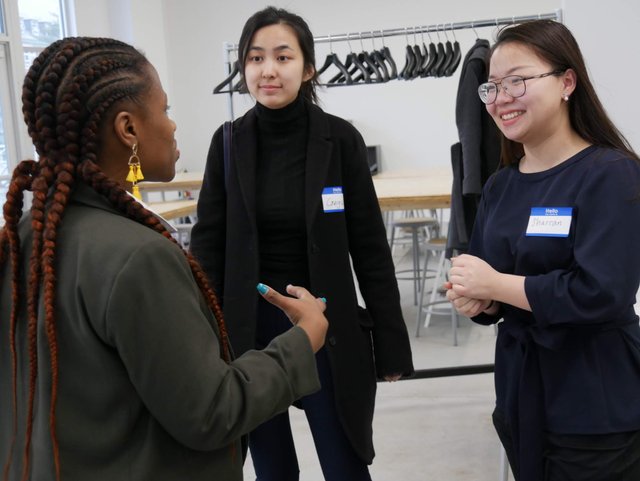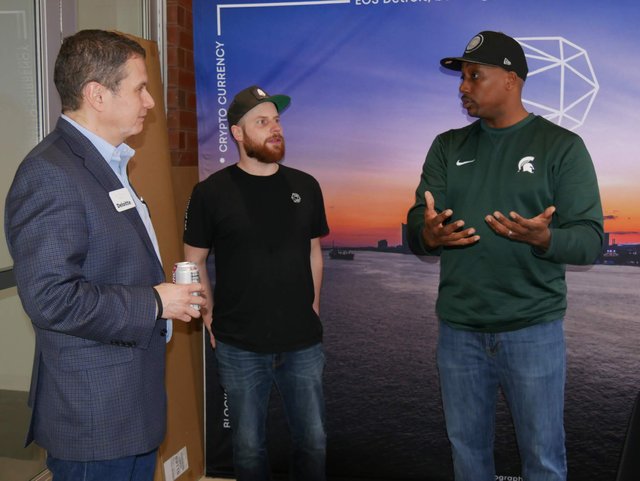 The next day began with a pitch competition where students from MSU, University of Michigan and the University of Indiana presented their ideas for designing and building blockchain solutions. The four competition prizes and prize-winners were:
Most Innovative Idea ($1,500 prize)
Smartifi: a solution for the student loan crisis
Most Feasible Idea ($250 prize)
Folio: dapp onboarding "for Grandma"
Most Impactful ($250 prize)
PresDig: a prescription fraud project focusing on Opioid abuse
Best Pitch ($250 prize)
Nebulous: student transcripts on the blockchain
The competition was followed by three workshops given by angel investor David Smith, Louise Hemond-Wilson of IBM, and Philip Wiszowaty of EOS Detroit. The day concluded with Ingrid LaFleur representing EOS Detroit in a discussion on how to better prepare students for entry into the blockchain arena. Overall the event was a major success for all involved. EOS Detroit cannot thank Spartan Blockchain enough for being such a wonderful host and we look forward to supporting their future initiatives.


Vote for #eosiodetroit as BP, to support initiatives aimed at improving economic resiliency and increasing access to opportunities using #EOSIO as a medium in #Detroit.
Join EOS Detroit on Telegram
Follow EOS Detroit on Twitter
Meetup with EOS Detroit