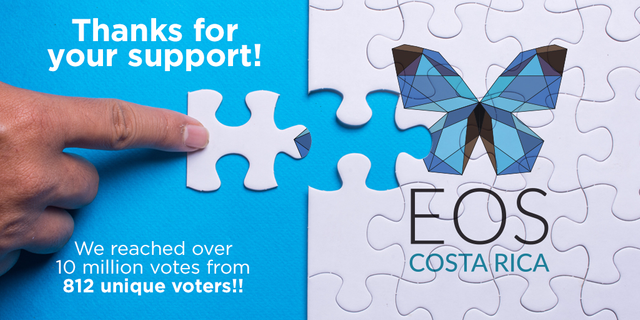 We are extremely motivated after we passed 10 million votes!
It has been a very exciting journey for us, where we have been motivated every day by that little push forward from new supporting EOS holders.
We want to take the time to express our thanks to all EOS token holders out there that have endorsed EOS Costa Rica's proposition.
We are humbled and honored!
EOS Costa Rica is a Block Producer Candidate
Website
Twitter
YouTube
Meetup
Telegram
Discord
API Endpoint https://api.eosio.cr