A Candidate Chain & Recognizing Community Effort [EOS Launch Update]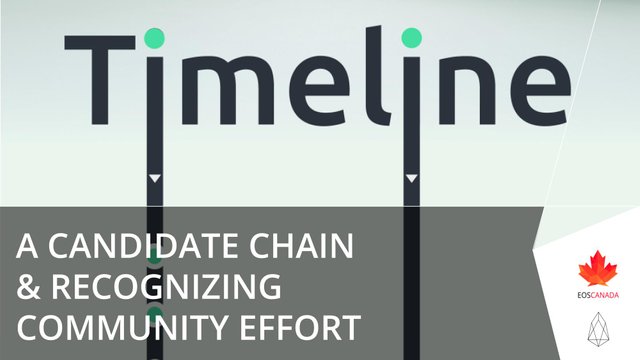 Lately, we have been very busy helping the community to build an open network that will spearhead EOS into the world.
A Candidate Chain
We are pleased to say that yesterday around 5pm, we started receiving blocks from a community started chain. They loaded 694,947 actions into 4,550 initial blocks, honoring the contribution of everyone participating in the ERC-20 token crowdsale.
Since then, an impressive number of Block Producer Candidates have been tirelessly working to ensure all the contracts were correct, all the balances were honored properly, and all the governance texts were correct and on-chain.
A special contract (`eosio.unregd`) was also included to honor those who have not been able to register their EOS key: this account holds 3,301,220.3641 EOS right now. By having that included in the chain, Block Producers will be able to, in the future, honor those contributions as well.
We are being extra cautious in how events unfold, but I have to say that all validation, stress testing by all participating Block Producer Candidates, have passed on that chain. The chain in question has a `chain_id` of:
579a649aae8f660aa1abbab262437596d1f388f709b0b94a9fd6bba479889ea5
Going The Extra Mile
Today, the team at EOS Canada took the time to do a profound deep-dive on this issue that could have put the whole network at risk, if not clearly understood. A solution was found by Block.one in a timely fashion and we are now confident to move forward.
Recognizing Community Effort
In the past weeks, we had a total of 150+ community members working together to prepare and practice the launch of the mainnet. Through video conference calls and Telegram chats, all actively coordinating the launch with the group, sharing their opinion, learning about the boot process and asking questions - in both Chinese and English. We have been getting better every day with great rehearsals, rapid consensus, multiple Block Producers able to boot and more validation.
With all the excitement around the launch, we would like to take the opportunity to thank each member of the community who helped out setting up 20 testnets, improving the boot process together, and baking it into software.
It's an honor to work with you all! (in alphabetical order)
We hope we haven't forgotten anyone. If we have, please contact us and we will fix it immediately.
We want to acknowledge the following individuals in a special way: