dmail Community Announcement :: April 10th, 2019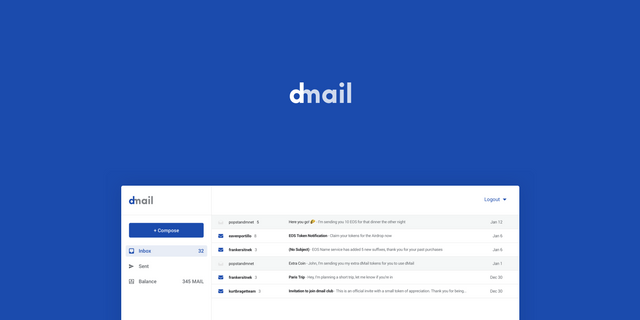 Thank you for visiting the dmail Steemit community channel! Below are some helpful links to follow us and stay up to the minute on all things dmail .
Beta Sign Up Form: (Open for Sign Ups!)
https://airtable.com/shr6KjmmqCQzsjkpd
Twitter:
https://twitter.com/dmaildotco
Facebook:
https://www.facebook.com/DMail-423225208247498/
Steemit:
https://steemit.com/@dmail/
Medium:
https://medium.com/@dmail/
Telegram:
https://t.me/dmailcommunity
IMPORTANT
We will never ask you for your personal info, direct message you asking for your private keys, or for you to give us private keys to accounts to register for the dmail products.
PLEASE BE CAUTIOUS AND AWARE OF SCAMS THROUGHOUT THE COMMUNITY.
THERE IS NO ICO OR OTHER FUNDRAISER ASSOCIATED TO THE DMAIL PROJECT.
STAY SAFE!
WE WILL HAVE MORE ANNOUNCEMENTS SOON.