dappcast Episode 3: boid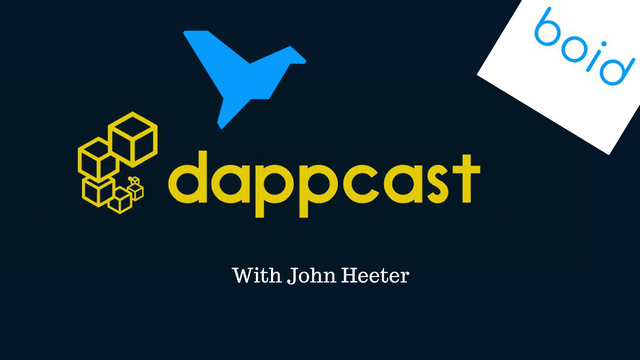 @boidcom is the social supercomputer. With an unlimited amount of computational power out there, why should scientists ask for supercomputer funding anymore when they can ask the Internet! Boid is the solution! Users are incentivized to add their CPU and GPU power to fund certain projects by getting paid in cryptocurrencies such as Bitcoin, Litecoin, Dash, and the future EOS-based BOID token!!!
Join me today on this episode of dappcast as I interview the creator, mad genius, behind it all, John Heeter!!!
The application is currently in its alpha stages and you can sign up by using [my referral link] (app.boid.com/u/jakedappcast).
---
If you liked this video then like, subscribe and share my content. You can also find me on Steemit at dappcast.io. You can also donate EOS to my account @jakedappcast if you really enjoyed my content! All donations are appreciated.
If you are on a DPoS-based dapp team then please read this article to make inquiries to be on dappcast: https://steemit.com/eos/@dappcast/dappcast-interview-process
I help dapp creators solve problems and complete their whitepapers. For more inquiries then contact me on Telegram @jakedappcast.