This Week at Cypherglass - Infrastructure Team Update - July 15th, 2019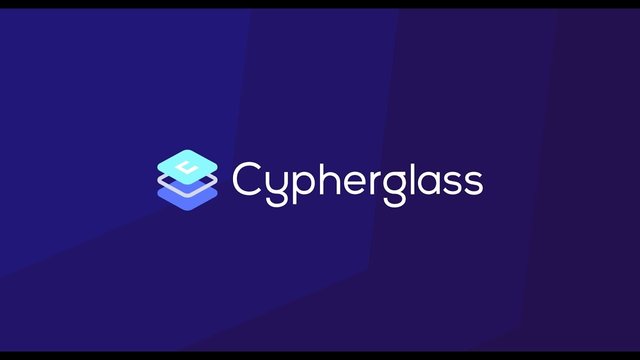 Okay folks... If you haven't heard we just filmed a very cool interview with some of the big players in EOS. Check out our Tweet here, and get ready for a very cool AMA… https://twitter.com/CypherglassBP/status/1149349741215592450.
Huobi, Shenzhen and BOS get the current scoop as it comes out. Our goal is to bridge the gap between east and west in the EOS world, and this video goes a long way to helping everyone understand each other. The filming is done, and once we are done editing it will be released.
We are in the middle of summer here in the northern hemisphere, but it certainly hasn't been crypto summer lately. The price of EOS has plunged to $4.21 at the time of this writing. We are hoping that it's a dip before the big runup. We certainly expect some great things to come from Block.One this year, so hopefully we'll hear a Voice announcement soon.
On the upside it was great to move up from number 36 in the block producer rankings, and we are currently sitting at number 33. As always we continue to work hard to make the EOS world better.
Okay… Enough non-tech stuff. Let's take a look at what happened in Cypherglass infra the last couple weeks…
• Our crew continues to test 1.8 in our lab. The plan is for it to go live on the mainnet one September 23rd. This is going to be hard fork that will enable support for voice.com. You can check out the release here… https://github.com/EOSIO/eos/releases/tag/v1.8.0
• Cypherglass signed a poll confirming that we are ready to participate in the hard fork. You can check it out here… https://eosauthority.com/polls_details?proposal=eosupgrade_20190709#status
• Our architect extraordinaire, James, has been spending some time rewriting our Windshield tool in Python. Anyone that runs EOS nodes knows that Windshield is the de-facto tool for monitoring. If you love running EOS nodes as much as we do, then check it out here… https://github.com/cypherglassdotcom/windshield
• Fixed some monitoring scripts that weren't working because of our infra move. They are looking good now and the gear is letting us know that it's happy and humming along.
That's about it. Let's all keep doing great things for EOS. Don't forget, you as a token holder, developer, enthusiast or whatever are part of the EOS ecosystem. Let us know if you'd like our help to make EOS ever better than it already is. Go EOS!!!
-- The Cypherglass Infrastructure Team
Join us in discussions on our Telegram channel here… https://t.me/cypherglass
Twitter… @CypherglassBP
Or check out our website at… http://www.cypherglass.com