The beginning of the year is a perfect time to review one's investment decisions. Not the easiest task in those continuing bearish times, but all the more important. The rational behind my decision to invest in EOS before launch is best summarised in a series of articles i have written here on Steem (which i had just discovered) last march. I basically addressed a couple of critical questions regarding the EOS launch and found generally quite positive answers to each of these question. So now i intend to take a new look at those answers and discuss if they are still valid or if any factors my decision is based on have changed.
Here are the main questions i tried to answer in the "EOS Peeking under the hood" series and a summary outcome of my - somehow inaugural - articles: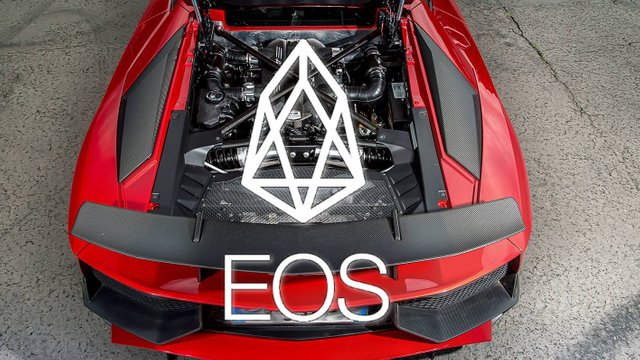 Q1: Is the EOS ICO legit?
A: Although B1 has in fact waived any responsibility for launching the blockchain and switching coins, what they provide is the infrastructure for a community to use. So as this approach makes sense, the critical factors for success are an active community and a usable software product.
Q2: Is a successful EOS launch realistic?
A: Simply said, yes! There were an impressive number of block producers ready to launch the chain and handle block production as well as a large active community, spearheaded by the EOSGo team, where invested to streamline governance and other important items to discuss.
Q3: Is the core software solid?
A: Block 1 had kept announced timelines and features until then and the Alpha and other Test releases have been successfully implemented by the community well before launch.
Q4: Can EOS do better where Steemit failed?
A: Steem, and in particular in its Steemit frontend, is well known for it's whale issues and the relatively bad user experience. EOS had always put usability as it's core, the strong technical performance aside, features like a reputation system, key recovery etc. are features to facilitate adoption.
Q5: Will EOS solve the governance issues of crypto?
A: DPOS for once, but more so the idea of a blockchain governed by a constitution, in my view is the real strength of EOS, to remain versatile and flexible enough to address future challenges. Especially the concept of sidechains in combination with inter blockchain communication, provides users the opportunity to move to the chain that most suits their needs, and thus creates a pressure for each EOS.io based chain to remain attractive to users.
Q6: Is investing in EOS likely to be successful financially?
A: Since i was able to answer all questions positively my assumption was, that EOS could be a very successful platform project, likely comparable to facebbok, amazon and others, that would make a long term marketcap similar to those companies reasonable.
Held back your objections until now?
Now let's look at the current state of EOS and if those answers remain valid or if there are new questions to be raised.
Read about my updated assessment of the state of the EOS chain
What is your overall assessment of EOS? What are your expectations for the year 2019?
Let's discuss!