Introducing EOS WTZ Block Producer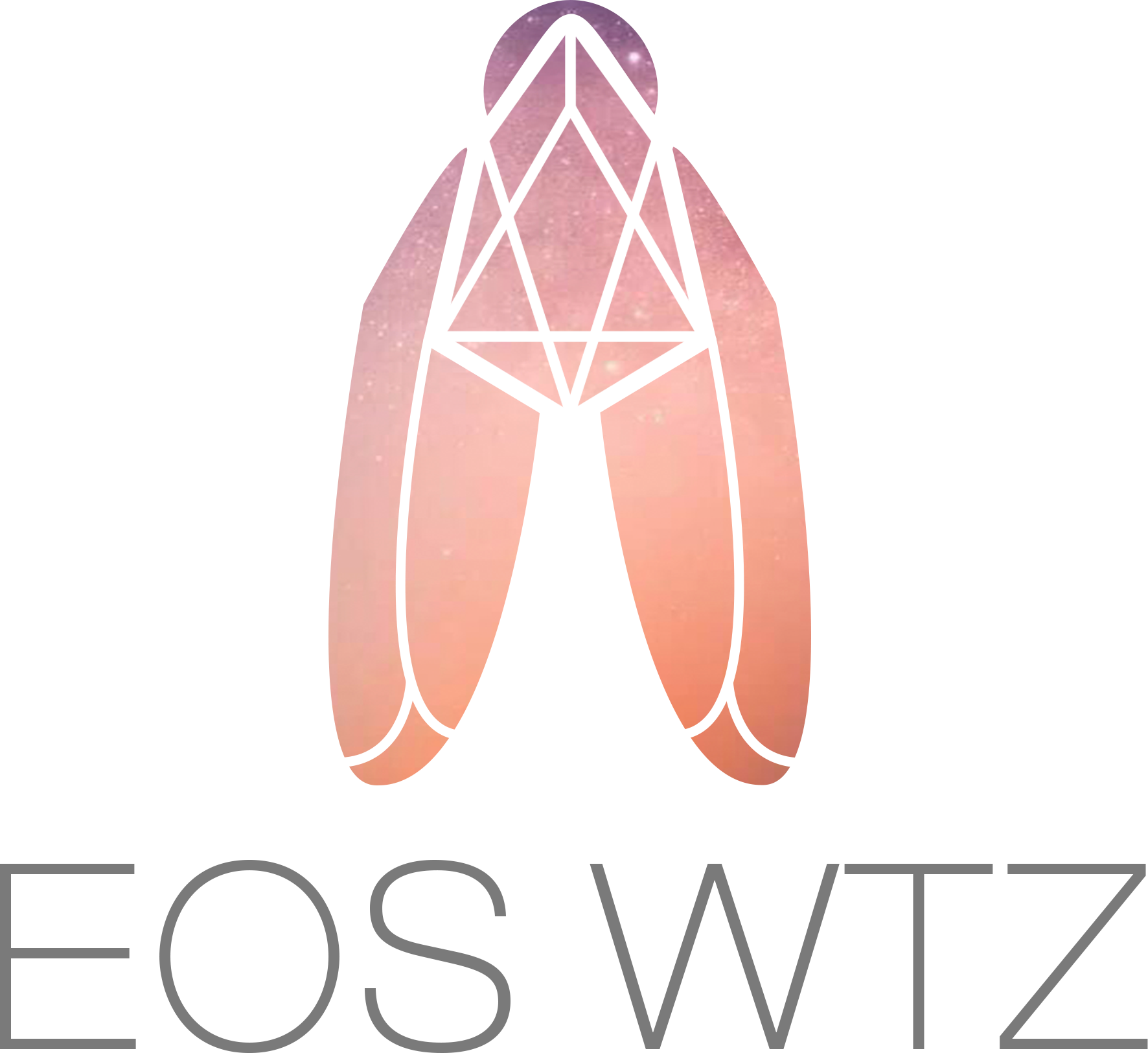 A) Official block producer candidate name – EOS WTZ
EOS WTZ is operated by WTZ Blockchain Academy, which was established in November 2017. The founder, Wang Tuan Zhang, started from a blog, in which the writing is infused with his charismatic personality, something rarely seen in the blockchain media space. Ever since that time WTZ Blockchain Academy has received a lot of attention on WeChat, Weibo and blockchain forums, with more than 200,000 followers across all platforms till this day. Among them, there are more than 10,000 volunteers, who are from various backgrounds and with different expertise including IT, media, finance and consulting. This team provides crucial support to the development of WTZ Blockchain Academy and EOS WTZ. It serves as core of the decentralized process of content creation as well as a multi-dimensional business model of the Academy.
EOS WTZ has a team of 30+ in Nanjing, working in an office of 4,400 square feet and two members based in the US, Jialin Li and Xueyuan She. In addition to that, EOS WTZ also has a professional broadcast and production team from CCTV (China Central Television) working on video content. The technical team includes EOS.io source code contributors and early Ethereum developers, as well as other experts in cyber security, network infrastructure and server operation and maintenance.
Public website URL: http://www.eoswtz.com
B) Location of company headquarters – Nanjing, China
EOS WTZ is based in Nanjing, a city with prominent place in the Chinese history and culture, and the capital of Jiangsu province. Located in the Yangtze River Delta region, Nanjing is in the eastern region of China, next to Shanghai and Zhejiang province. EOS WTZ's main office is in Haixia Yungu Technology Park in the well developed Hexi district, the location where the 2014 Youth Olympic Games was held.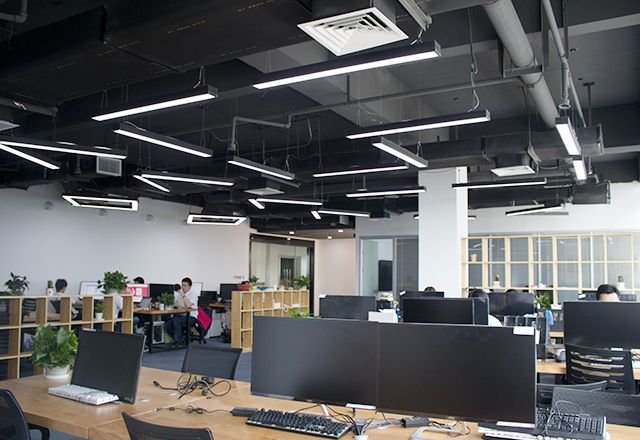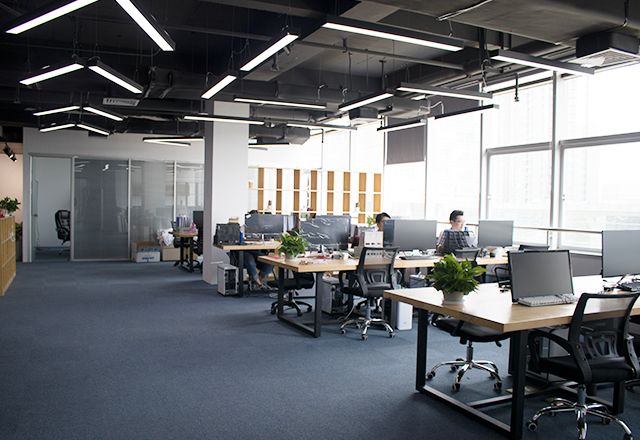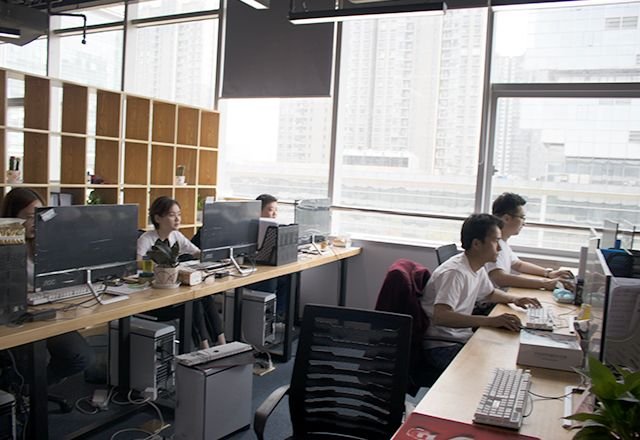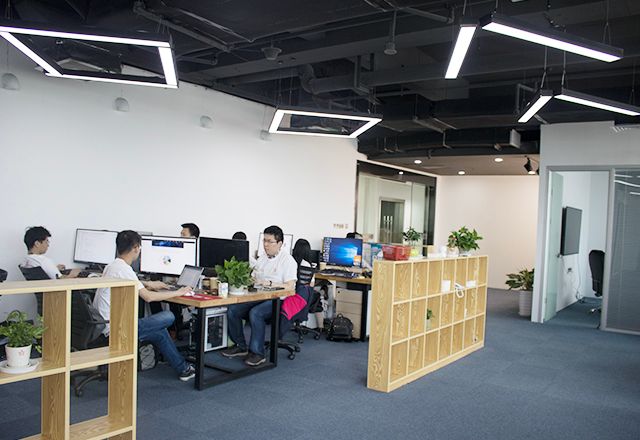 EOS WTZ also has a broadcast studio located in Beijing.
C) Team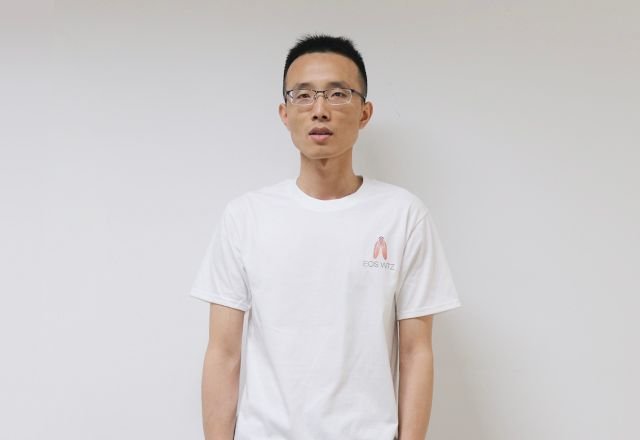 Yonghai Wang (Colonel Wang), Founder CEO and Chairman of the Board
Yonghai Wang, the founder, CEO and Chairman of the Board of EOS WTZ, is known as the author of famous wechat blog Colonel Blockchain Diary. He made this blog the second most popular Chinese blockchain blog with more than 200,000 followers in 60 days. He inspires community to focus on blockchain technology instead of trading cryptocurrency itself. He is also the founder CEO of WTZ Blockchain Academy, a free online blockchain education platform. Yonghai is overseeing EOS WTZ with the management and strategy.
---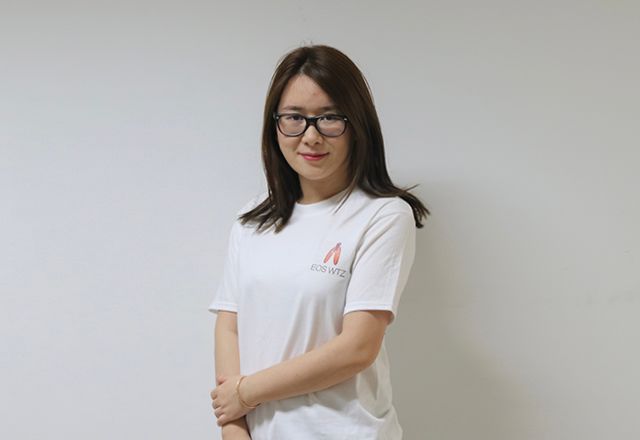 Yejing Wang (Alice), Legal Director
Yejing Wang, the Legal Director and founding member, obtained her master degree in common law at Hong Kong University. Before joining us, Yejing used to work as a lawyer in top tier law firms Sidley Austin, Junhe and Hankun. Her previous working experience includes providing legal services to various Hong Kong listing projects, international merger and acquisition projects, investment and acquisition projects in real estate industry, PE/VC investment projects and offshore fund formation and operation. Yejing is responsible for our investment, equity financing, operation of Jiucai Fund and other legal and compliance matters. Alice also coordinates with the team for the general operation of our comminuty.
---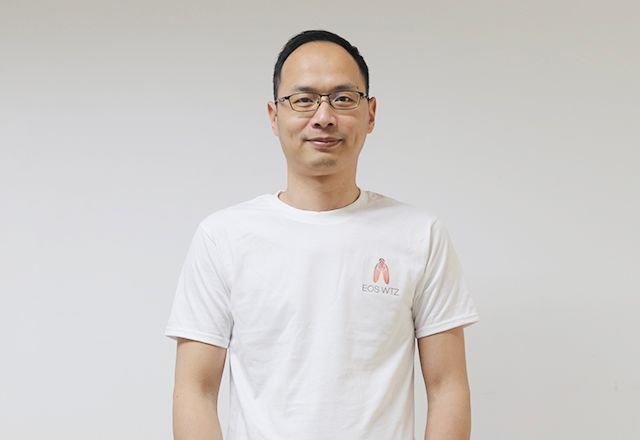 Xingqiang Lin (Feiyang), Operation Director
Xingqiang Lin,the Operation Director and founding member, has over12 years managerment experience in tech firm. He is the founder of several IT service firms and has years of experience working at Baidu. With more than 4 years experience in Blockchain industrusty, he has deep understanding of the development and future of Blockchain. Xingqiang is overseaing EOS WTZ with operation.
---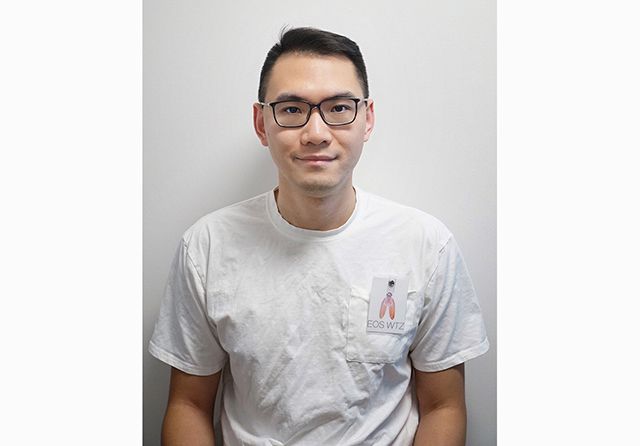 Jialin Li (+0), Oversea Operation Director
Jialin Li, the Oversea Operation Director and founding member, obtained his master degree in Statistics at Columbia University. With years of experience in management and IT consulting, he is an expert of optimizing and automating operational process and improve efficiency for Fortune 500 financial institutions. As EOS WTZ's oversea ambassador, Jialin in charge of the operational duties of EOS WTZ's oversea social medias and community, communicating with Block.One and cooperating with other block producer candidates, and also helping Block.One and overseas .block producer candidates expand their influence in Chinese community.
---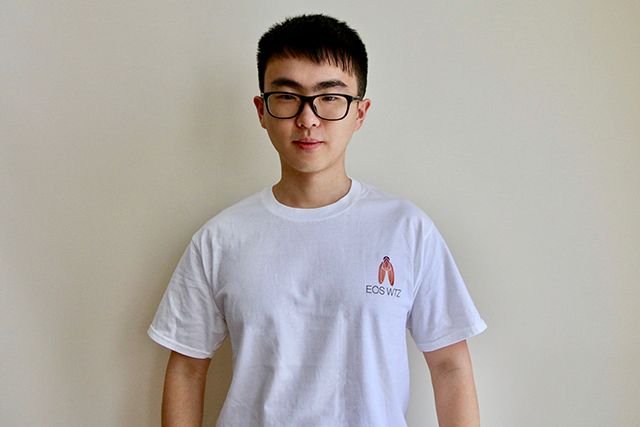 Xueyuan She, Systems Engineering Director
Xueyuan She, Systems Engineering Director and founding member, Bachelor of Science with high distinction from University of Virginia, Master of Science in Electrical and Computer Engineering from Georgia Institute of Technology; 3 years of C/C++ development and 2 years of artificial neural network research experience, proficient in High Performance Computing (HPC) programming. Xueyuan is in charge of managing DApp incubation outside China, EOS WTZ's overseas community and the deployment of block production.
---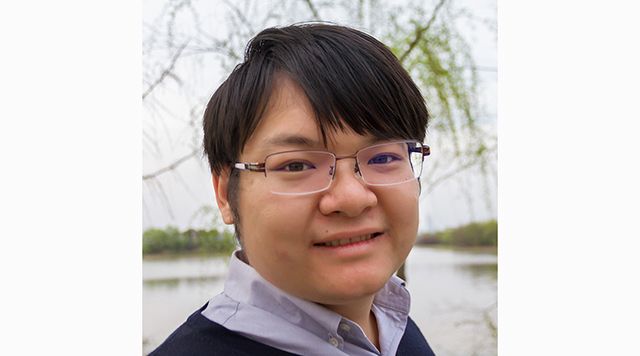 Hao Wang, Lead Engineer
Hao Wang, Lead Engineer, has more than 10 years of software development experience, especially in public blockchain and quantitative trading system, EOS source code contributor, technical partner in quantitative hedge fund. Hao is in charge of EOS block producer technical planning ;and team member training.
---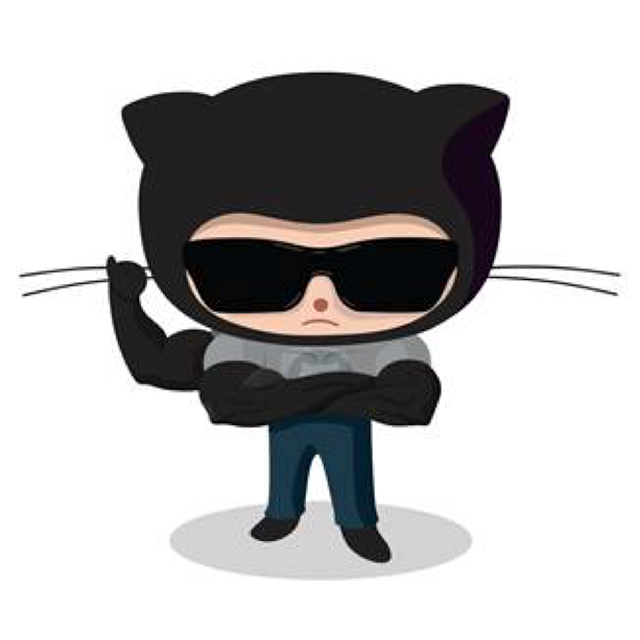 Kevin Ren, Head of Block Producing
Kevin Ren, head of Block Producing, senior blockchain engineer, EOS source code contributor, participated in the development of multiple public blockchain projects, and 5+ years of software development experience. As a core member of EOS WTZ, Kevin is in charge of coordination and organization of block producing software and hardware architecture, and direct the execution of technical deployment.
---
Kui Zhang, Information Technology Director
10+ years of experience in IT industry, 3 years of IDC management and 7 years of web outsourcing experience, proficient in web, database and load balancing development. A partner of IT outsourcing company, Kui was in charge of APP development for many well-known companies. As a core member of EOS WTZ, Kui is in charge of the web and APP development and branding of EOS WTZ online community, as well as the building, operation and maintenance of block producing servers.
---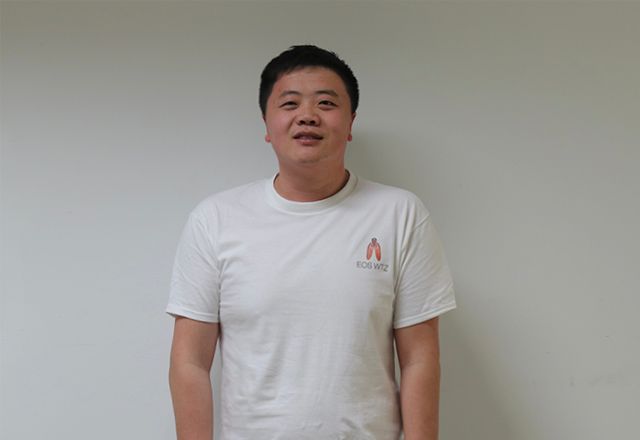 Mingyang Ma, Community Operation Director
Mingyang Ma, Community Operation Director and founding member, obtained his bachelor degree in business administration in Jilin University and is experienced in product operation. Mingyang has 5 years experience in blockchain industry and now in charge of our online media and offline community operation.
---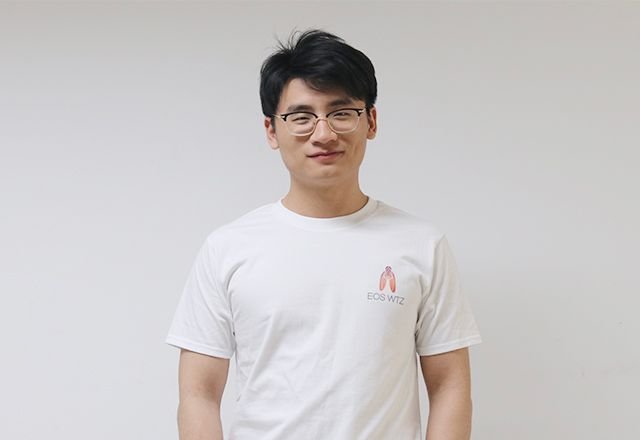 Wenjie Zhang, R & D Engineer
Wenjie Zhang, with years of software development experience, Wenjie Zhang served at "Hongshu Chinese" website, highly experienced in ERP and CRM system development and the deployment of system architecture for big data applications. Gold medal winner of the Anhui province "Internet+" creativity award and bronze medal winner of the Chinese "Internet+" creativity award. At EOS WTZ, Wenjie is in charge of the backend development of EOS WTZ web and block producing server.
---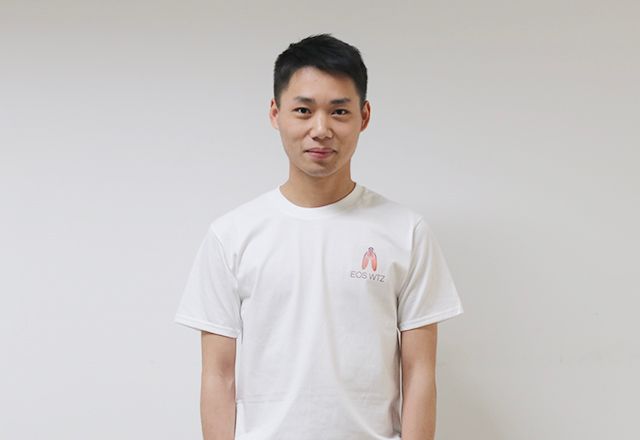 Qiang Shao, R & D Engineer
With years of software development experience, Qiang Shao served in Shangpai Group subsidiary company, and participated in projects including Shangpai e-commerce platform development and Biguiyuan project partnered with JD.com. At EOS WTZ, Qiang is in charge of frontend development and is actively learning about blockchain technology.
---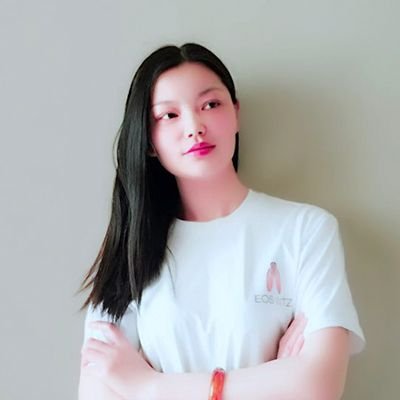 Yang Liu, R&D Engineer
Yang has more than 5 years' experience in IOS application development and has leaded various of applciations for financial institution. Yang is a very experienced project development engineer and believes the blockchain techlogoly will chage the furture industry.
---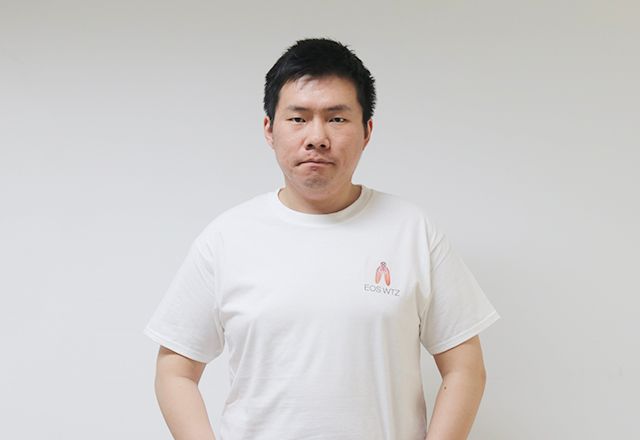 Dong Chen, R & D Engineer
Participated in the backend development of many CRM management system, familiar with B2B model and users' frontend requirement. Dong is currently working on development of blockchain related projects.
---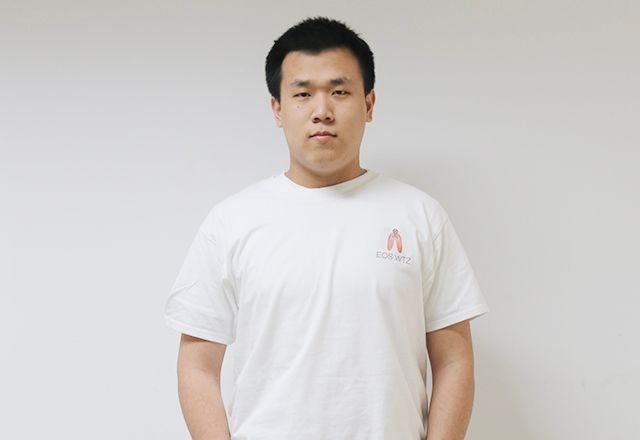 Meng Long, Head UI Designer
3 years of designer experience in addition to background in software development. Serial entrepreneur in IT industry with rich experience in blockchain project development. Integrated knowledge in frontend, research and development. Meng has taken part in development of multiple blockchain related products.
---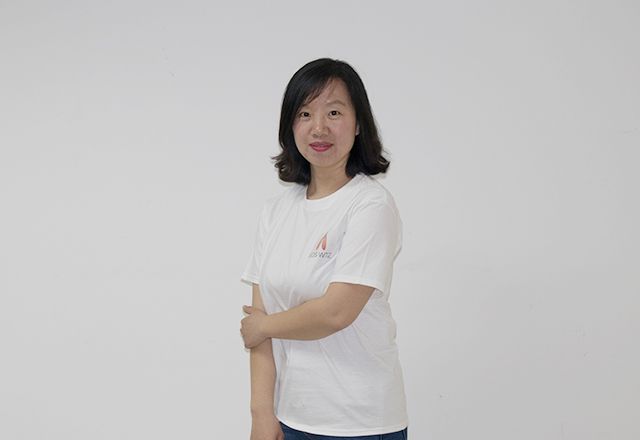 Weiyan Zhou, HR Director
Weiyan Zhou, HR director and founding member, has many years of human resource management experience and is good at team recruiting. Weiyan is responsible for team recruiting and coordinating for EOS WTZ.
---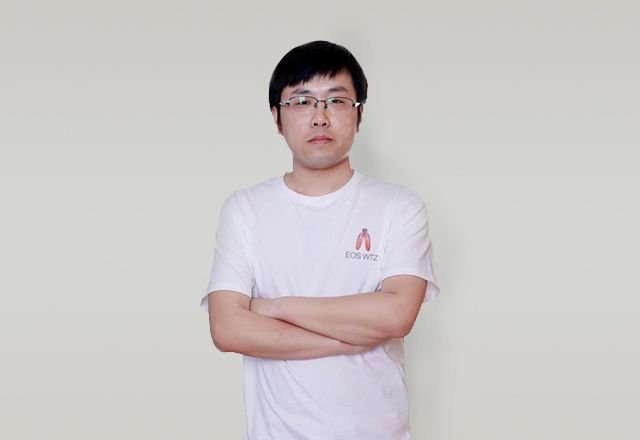 Qiang Chen, Video Director
Qiang Chen is an award winning professional film director. He is chief director of multiple CCTV documentary films such as Chinese literature and art in World War II, Sansha Monument 1974,Legends of Chinese Watchtowers,and Across China.Qiang is overseeing EOS WTZ's video products
---
Jianjun Kong, Content Director
Jianjun is a Serial entrepreneur and also worked worked for Suning.com. He is an expert of producing contents both online and offline. Jianjun is oversee EOS WTZ's various content outputs.
---
Jing Cao, Content Specialist
Jing has a bachelor degree in Beihang University and used to be an English tutor in New Oriental School. Jing is a writer and is responsible for content in our media platform. Jing is also working on publishing a book for the company on blockchain topic.
---
Bin Chen, Content Specialist
Bin served as regional head of a Fortune 500 company and has years of marketing and management experience.With his solid background as lecturer and presenter, he in charge of content outs and hold lectures and meetups.
---
Xingxing Wang, Operation Manager
Xingxing graduated from Nanjing University of Finance and Economics. He took the role of chief of the school press corps and was a superior student leader. She in charge of EOS WTZ social media operations including wechat, Weibo, and BBS accounts。
---
Houpeng Zhang, Content Specialist
Houpeng graduated from Nanjing University of Posts and Telecommunications and China Jiliang University with Bachelor and master degree in Electronic engineering. He is a professional novel writer and is overseeing EOS WTZ's content products.
---
Peng Shi, Finance Director
Peng has a bachelor degree in finance and years of stock trading and cryptocurrency traing experience. He in overseeing EOS WTZ's finance.
---
Beier Li, Operation Manager
Beier graduated from Yunnan University and was head of Student Union art department. She has years of experience of managing and organizing celebrations and arts festivals.
---
Yunxiao Du, Operation Manager
Yunxiao has a bachelor degree in English and take the respoonsibility of managing EOS WTZ's community operation.
---
Xiaoxiao Jiang, File Post-production Specialist
Xiaoxiao received her dual bachelor degree in cartoon and international economics from Chongqing University. She in charge of digital editing and post-production of EOS WTZ's video.
---
Yajie, Operation Manager
Yajie has a bachlor degree in Accounting and take the resposiblility of managing EOS WTZ's community operation.
---
Nanjing Team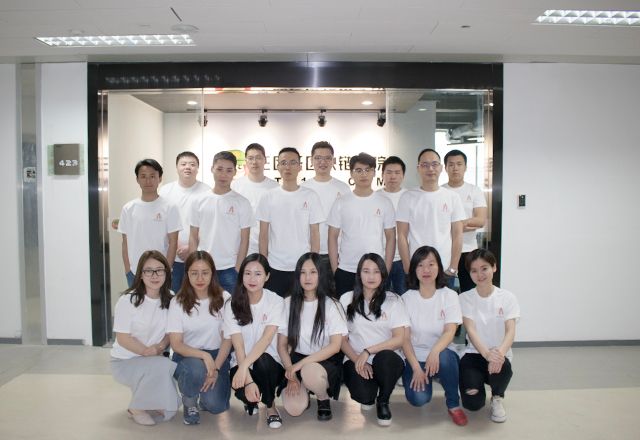 Beijing Team


D) Technical Specifications
Before 3rd of June, in order to maintain the robustness and reliability of testnet server, we will use two cloud based servers in block producing.
Main Server
Intel Xeon E5-2696 v4 @ 2.20GHz
CPU:22 vCPU core
32GB RAM
SSD:LOCAL PCIe 3.0
NETWORK:1000 Mbps
SSD:2048GB

Backup Server
Intel Xeon Platinum 8173M @ 2.00GHz
CPU:28 vCPU core
64GB RAM
SSD:LOCAL PCIe 3.0
NETWORK:1000 Mbps
SSD:2048GB
Those two servers will be based on AWS servers in the US.
Scaling plan after June 3, 2018:
After the 3rd of June, we will keep up with the rising demand of EOS, and cooperate with well-known blockchain solution providers to build bare metal server that is robust and highly scalable. The provisional hardware Specs:
Intel Xeon E7-8880 v4 @ 2.20GHz
CPU:22 vCPU core
32GB RAM
SSD:LOCAL PCIe 3.0
NETWORK:1000 Mbps
SSD:2048GB
Failover
In circumstances when error occurs at nodes, the process will be switched to redundant nodes in order to maintain uninterrupted block production and to never miss a block.
Live Upgrade of Cluster
Upgrade to servers can be performed while the cluster is running live without affecting block producing process, as a result of multiple points redundancy used in our system. Machines that are upgraded will be thoroughly tested before being reconnected.
Elastic Load Management
The system supports high elasticity, as upgrades to the system that is used to deal with any potential demand surge, will not affect the operation of block producing.
Load Balacing
Load will be processed by the cluster load balancer before it is sent to processing nodes, which are dynamically assigned with weights, to maximize overall performance of the system.
D) Community Benefit Plan
We define ourselves as candidate from the community, by the community, for the community. EOS WTZ believes that, as a block producer, contributing to community benefit is a responsibility of same importance as block producing. Both WTZ Blockchain Academy and EOS WTZ are self-funded, which allow us to make decision only for community benefits.
EOS WTZ is Operated by WTZ Blockchain Academy, one of the top blockchain content producers in China. EOS WTZ has a strong community supporting team, with first hand information about concerns and demand of our community members. This is the very foundation of EOS WTZ, a block producer that comes from the community, and the reason why EOS WTZ will be successful with its community benefit projects, as listed below:
i. Support DApp development
The development of DApps is crucial to the ecosystem of EOS. EOS WTZ will support DApps developers by providing funds, technical supports, and seed users.
Fund: A token fund established by WTZ Blockchain Academy will provide funding to EOS DApps incubation, and after EOS WTZ is elected as block producer, EOS WTZ will dedicate a portion of its rewards to further help the incubation of EOS DApps.
Technical Supports: WTZ Blockchain Academy will provide free tuturials for entry-level DApps developers. EOS WTZ also has developers with strong technical skills that will work as counselor of DApps developers.
Seed Users: We will use our influence within community to help DApps gain seed users and help them make marketing strategy.

ii. Community Growing
WTZ Blockchain Academy has built a reputation of being an EOS supporter among its Chinese audience. With millions of views of its article, WTZ Blockchain Academy has helped EOS to be more well-known and more accepted in the Chinese blockchain community. As a block producer candidate, EOS WTZ will continue to have community growth as one of its main missions.

iii. Community Education
WTZ Blockchain Academy was founded with the idea of becoming the blockchain education hub. The experience of producing educational material gives EOS WTZ a strong background in community education. Our experience combined with our established channels will equip EOS community with considerable blockchain knowledge.

iv. Collaboration with university student organizations
EOS WTZ will establish collaborations with student organizations in universities. Student organizations can run their own nodes on EOS WTZ testnet, and EOS WTZ will provide assistance if needed.
EOS WTZ will also sponsor students to attend EOS related events such as EOS Hackathon, and provide funding to their events on campus, to help educate and attract more future EOS developers.
F) List of Social Media Accounts