EOS price: rose about 100% within two days
The price of EOS is shooting upward to a high of over $12 at the press time, gained about 100% since Wednesday, May 5. The growing price won much increasing interest.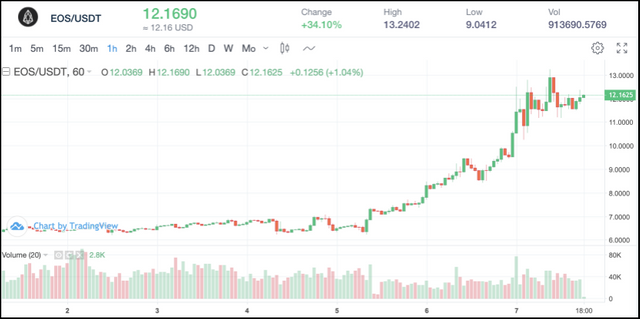 Data from CoinCola Exchange Market shows that after hitting a low of $6.22 on May 5, the price of EOS was up nearly 100% to about $12 with its trading volume increased rapidly.
What drives EOS price to grow?
After searching for the real reason for this growing price, we found that good news came from the EOS community. Block.one, the founder company of EOS, consider making a staking rewards model on the EOS Public Blockchain.
According to EOSwriter, EOS inflation, which is used to pay block producers, will increase from the rate of 1% to between 1.2% and 3.8%. It is beneficial for voters and block producers via this increasing inflation.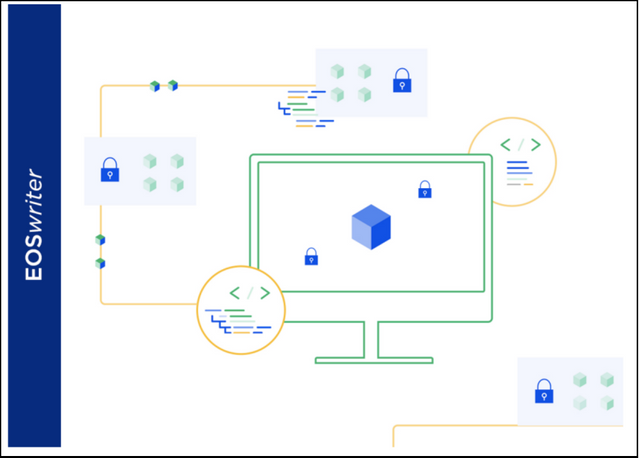 Another thing that needs to be mentioned, with the development of the EOS community, it launched the PowerUp Model which has received overwhelmingly positive feedback. This is good for most traders who want to avoid the high transaction fees and network congestion of the block network.
Besides, EOS is a DAPP development platform and is taking some movement to promote its DAPP program. Because Dapps are coming into fashion in blockchain tech at present, it also influences EOS price.
Above all, investors are optimistic about the EOS price predictions and want to hold more EOS tokens, which promotes the growth of its price.
Is the growth of EOS price sustainable?
Because EOS started a strong increase, it is necessary to take a look at its price chart. EOS was also up-and-down since its inception. Its highest price was about $22 happened on April 28, 2018, three years ago. EOS has lasted below $10 since June 2018. Now EOS broke out the price of $10 after nearly 3 years. It opened the doors for EOS to catch its new support of $10, which is important for EOS to keep sustainable of its price growth.
What is EOS?
Look back to EOS, maybe there are still plenty of people who don't know what is EOS. Brenden Blumer founded Block.one to develop the EOS blockchain with Dan Larimer in 2017. It is once a top-10 coin in the crypto space, but now it drops to the top 19.
Thanks to its new development, we need to keep an eye on it and analyze it. With analysis of EOS, CoinCola predicts that if EOS gains major support of $10, it may continue to make a strong increase.
Here, while you want to hold EOS, you can go to the CoinCola platform and buy it.
Sign up CoinCola Account: https://www.coincola.com/