Correction is hitting hard and if you bought crypto in the last 6 months chances are that you are in red and panicking now, but don't worry we still have one card up our sleeve...
The EOS card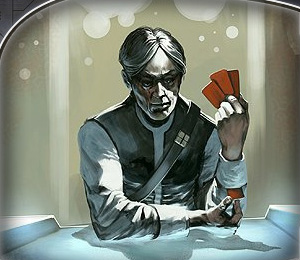 source
It would be easy for me to tell you to just keep buying Bitcoin, but the truth is most people who bought during the hype are now selling and are not likely to come back any time soon. However, there is one cryptocurrency that will launch in June/July and will most certainly draw a lot of attention, that crypto is called EOS.
Despite John Oliver, EOS remains the most promising blockchain asset out there and it still hasn't even been launched! EOS will allow us to program and create Dapps with 0 fees and incredible fast block confirmations. Their testnet has already proved to being able to handle (easily) 10k tx per second.
Don´t get me wrong, I am not saying EOS will go up in value, this is impossible to know of course. But if there is one asset that has potential in the short term is EOS and it is by far the surest bet if you wish to buy crypto today.
Check, Raise or Fold.
The way I see it you have three options, you ether check and hold, you Raise your bet and buy EOS or you Fold and go home with whats left of your FIAT.
So, What's It Gonna Be?