It is now surprisingly calm, I guess the expression that says that is always calm before the storm is somehow accurate this time…
---
After days of preparation, our team went to bed early yesterday for the first time in weeks, we have everything ready, from our servers to our validation tool… I cannot actually say if we will be launching the chain or not, truth is I don't know.
I am the only member of the team that doesn't live in Buenos Aires, so I had to fly in yesterday night to meet the team and bunker up for the next 5 days, after that some of us will be going back to our families and some others will be attending OracleChain´s event in Beijing… not really knowing exactly what will happen.
Its weird, we only formed this team 2 months ago, I feel like I already know them for years, probably because we have been in contact every 10 seconds in Telegram. I love being part of a team with such a talented individuals, I feel like I have to work extra hard to keep up to their knowledge, which is good, I wouldn't want to be in a position where I am not pushing myself to learn more.
At this moment, I am at a Starbucks waiting for the guys who are probably spending their last minutes with their loved ones before hitting our bunker. I realized I haven't written anything in Steemit for a while and I thought I would take this chance to write a couple of thoughts. To my Steemit followers who might be worried about a competing Blockchain: don't be, we can only learn from the work that it is being done in EOS and use it to improve Steem. At the end, we are all working for the same goal.
This is probably the most important event I have been part of, I am happy to share it with you and contribute towards a more transparent blockchain world!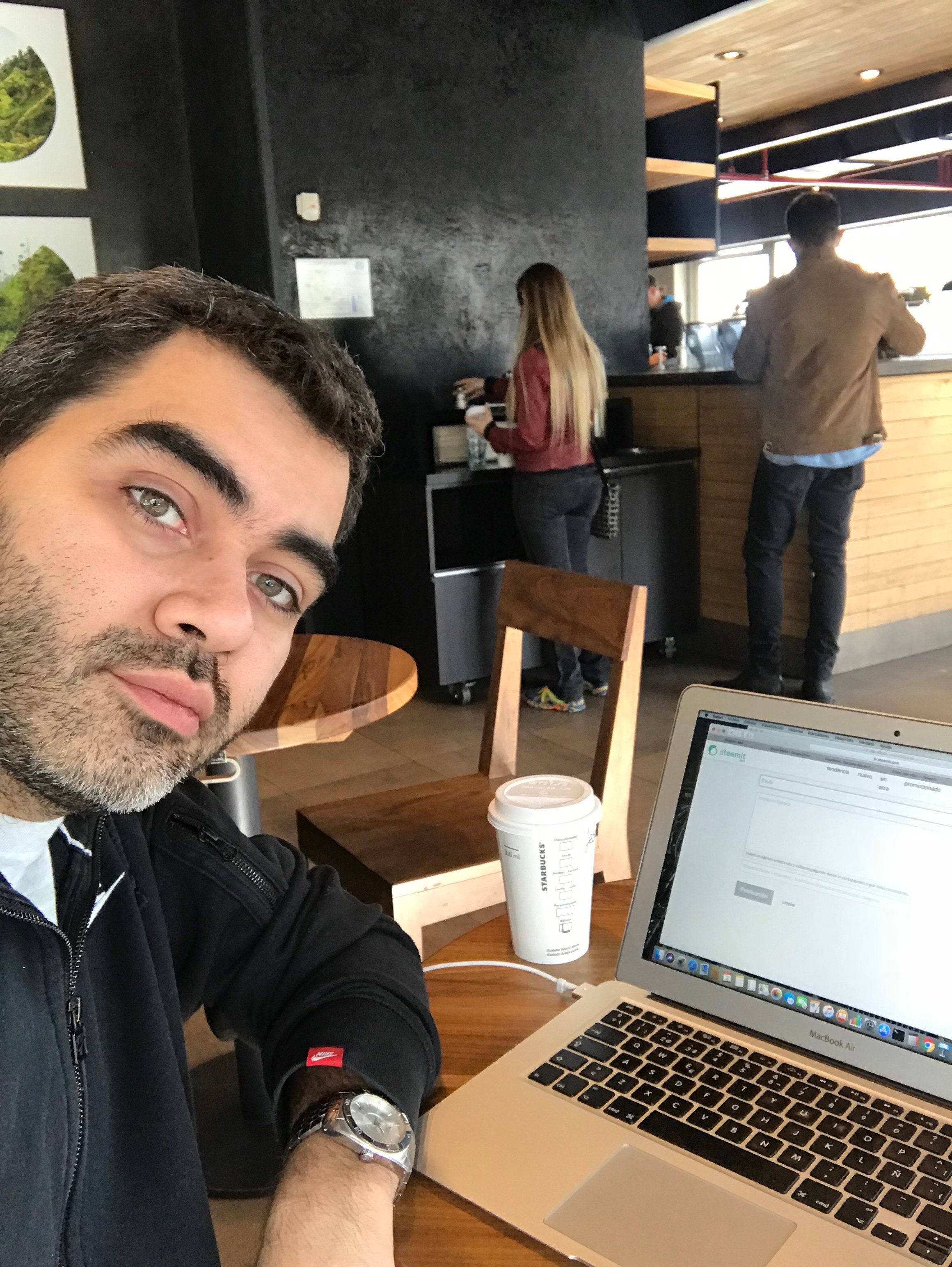 I guess, I can´t help thinking that, the future is here...