Prospectors: A Massive MMORPG Real Time Economic Strategy Game Powered By EOS Blockchain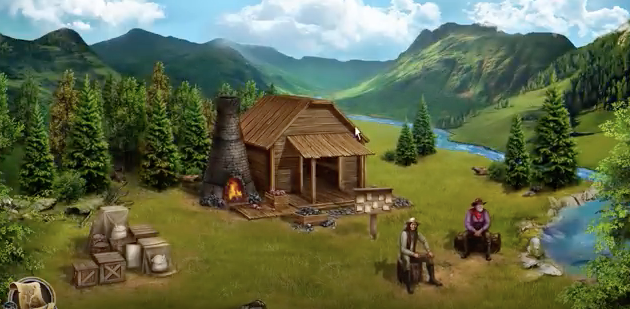 Yes. What we all was hoping for, and of course it is in the making. Let's take a look at what this is.
The game looks at first glance to be a graphical strategy type of game with rpg elements, focusing on trading and resources. It is described this way;
The world will be based on the actual the economic model of the second part of the 19th and early 20th centuries. Get as much gold as possible, which will require different game assets and workforces.
Everything in this world of alternative reality is situated on the map. Every player can view everything that is happening there: who registers which new lots, what is being built, etc. In addition, the map can show the location of visible raw materials (wood, water, clay, and stone).
Gold (PGL) is a token and also the main currency of the game, necessary for interaction between players; it can only be earned in the game. The amount of gold is limited to 220 million coins.
Half of the gold, 110 million of all tokens, is put into the game and can be extracted in parts.
Decentralized world
Get as much gold as possible which will require different game assets and workforces
Free market economy
This looks very promising. We will see how it turns out! Follow @blockgames for updates , also you can follow @prospectors