AirDrop to EOS Token Holders
i just registered my EOS tokens using the exodus wallet to make sure i'll get the following:
All EOS token holders holding over 100 tokens at the end of Day (April 15th 2018, 01:00:00 UTC) will receive 1 eosDAC token for each EOS token that they hold, these tokens will be transferred directly into their Ethereum (ERC20 compatible) wallet.
The actual airdrop will be made as soon as possible after this date and after we have run necessary tests and checks.
All Ethereum accounts that have 100 or more EOS tokens in them at the snapshot on the 15th April will automatically receive the airdrop. Any accounts with less than 100 tokens will not automatically receive the airdrop but will be eligible (until 15th May 2018) to apply through a method, which will not require any personally identifiable data, detailed closer to the date of the snapshot.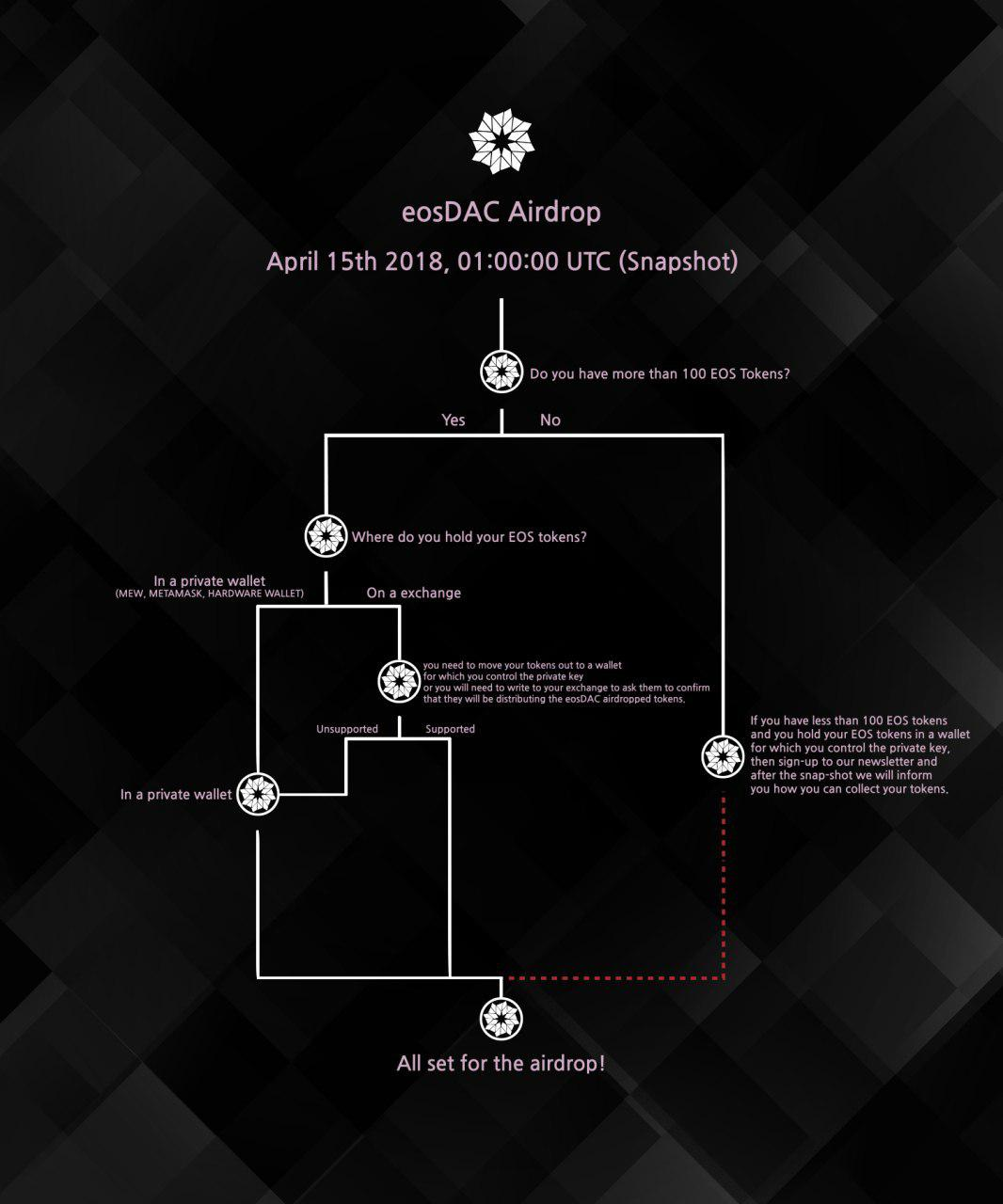 you can find all the info about eosDAC here
and a tuto to register them with 2 clicks in exodus wallet here
So if you are holding EOS don't miss this Airdrop my friends! or maybe you want to buy some EOS to get the eosDAC before 15th april.
@beiker <3