Celebrating with EOS in style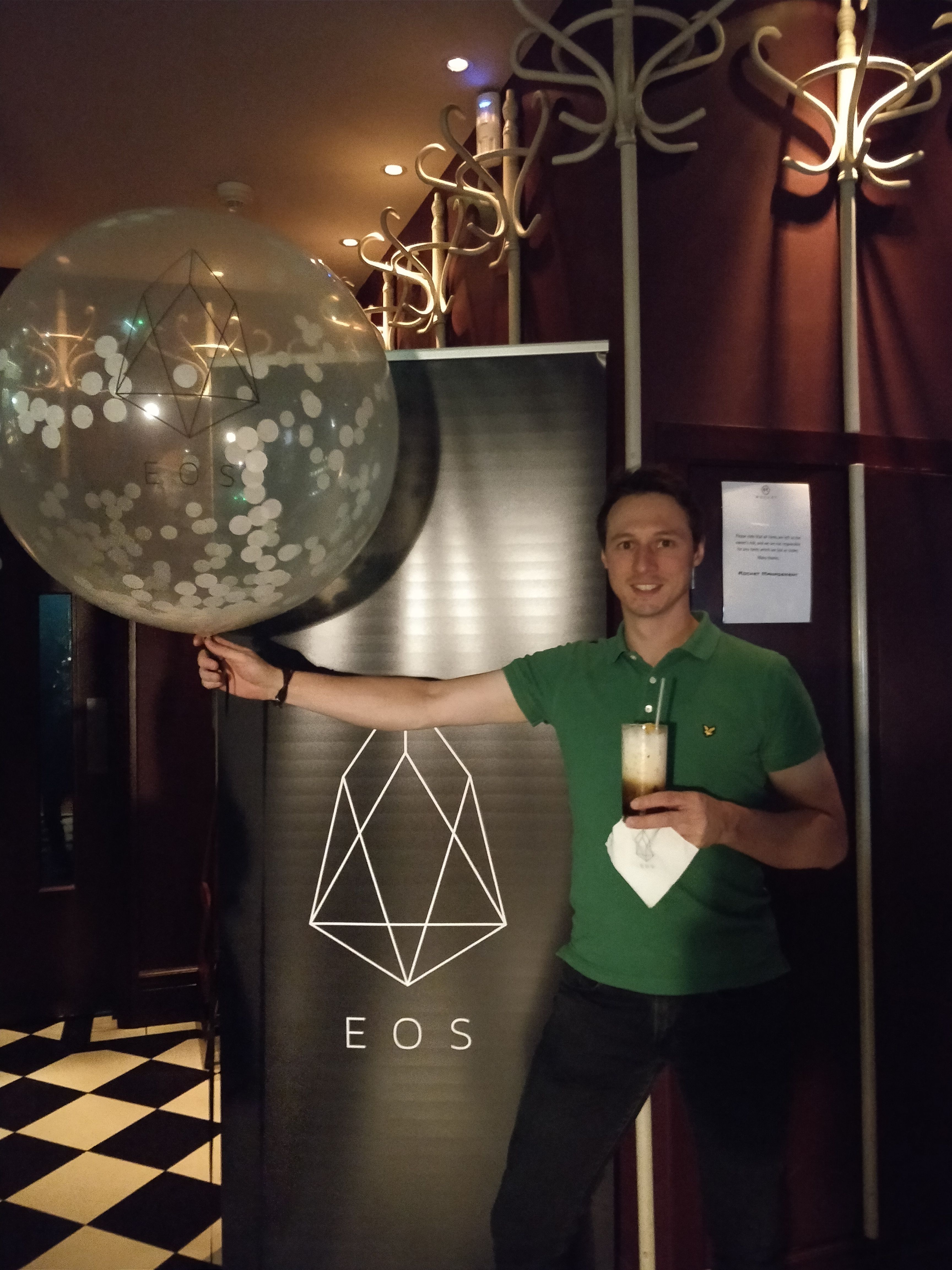 The EOS (Block.one) team ended the London FinTech week conference (of which they were the Title sponsors) in style last night.
Here I am, at the private party, with a specially designed, black and white EOS cocktail 🍹, EOS branded cocktail napkin, holding a giant EOS branded balloon in front of an EOS banner. If only I had worn the EOS t-shirt that I picked up at the conference; then the set would have been complete....
Rocket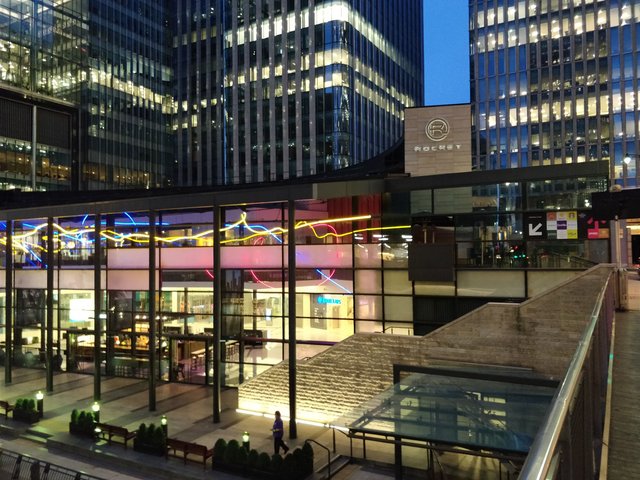 The celebratory, private party hosted by the EOS team was held in a restaurant, cocktail bar and venue called Rocket; located in Canary Warf (a business district that is also one of the main financial centres of the UK) the small, brightly lit and otherwise unassuming building is surrounded by the tall, shiny, glass office blocks that house many of the worlds leading investment banks.
The party started at 9 PM and the celebrations continued until 1 AM.
Inside, Rocket's ceiling is quite unusual in that it has a river of artwork running throughout.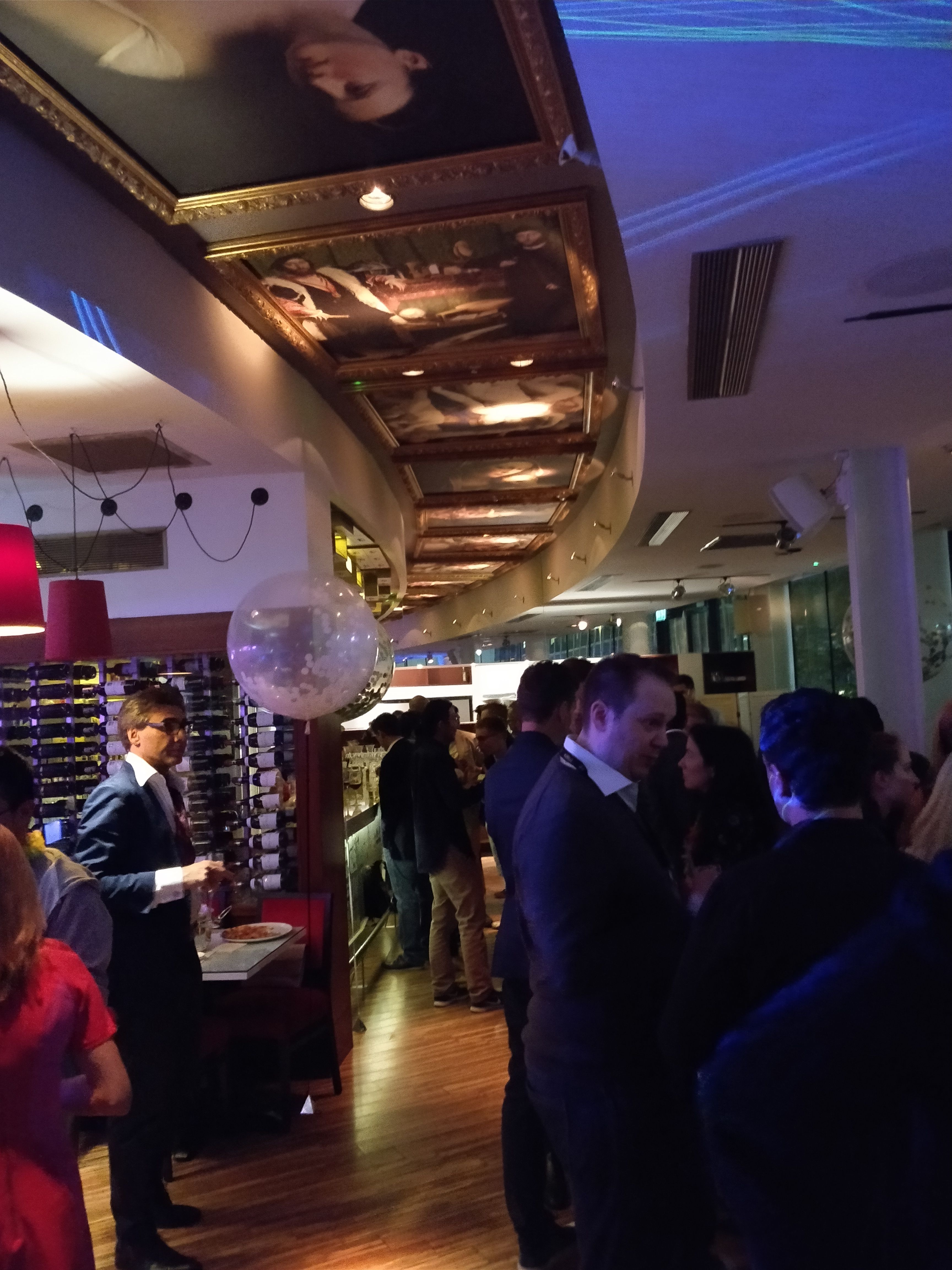 Drinks
The drinks were flowing all night with the usual wine and beer available throughout the venue.
What was most unusual was that the only way to get champagne during the evening was to have it poured by this talented lady 🍾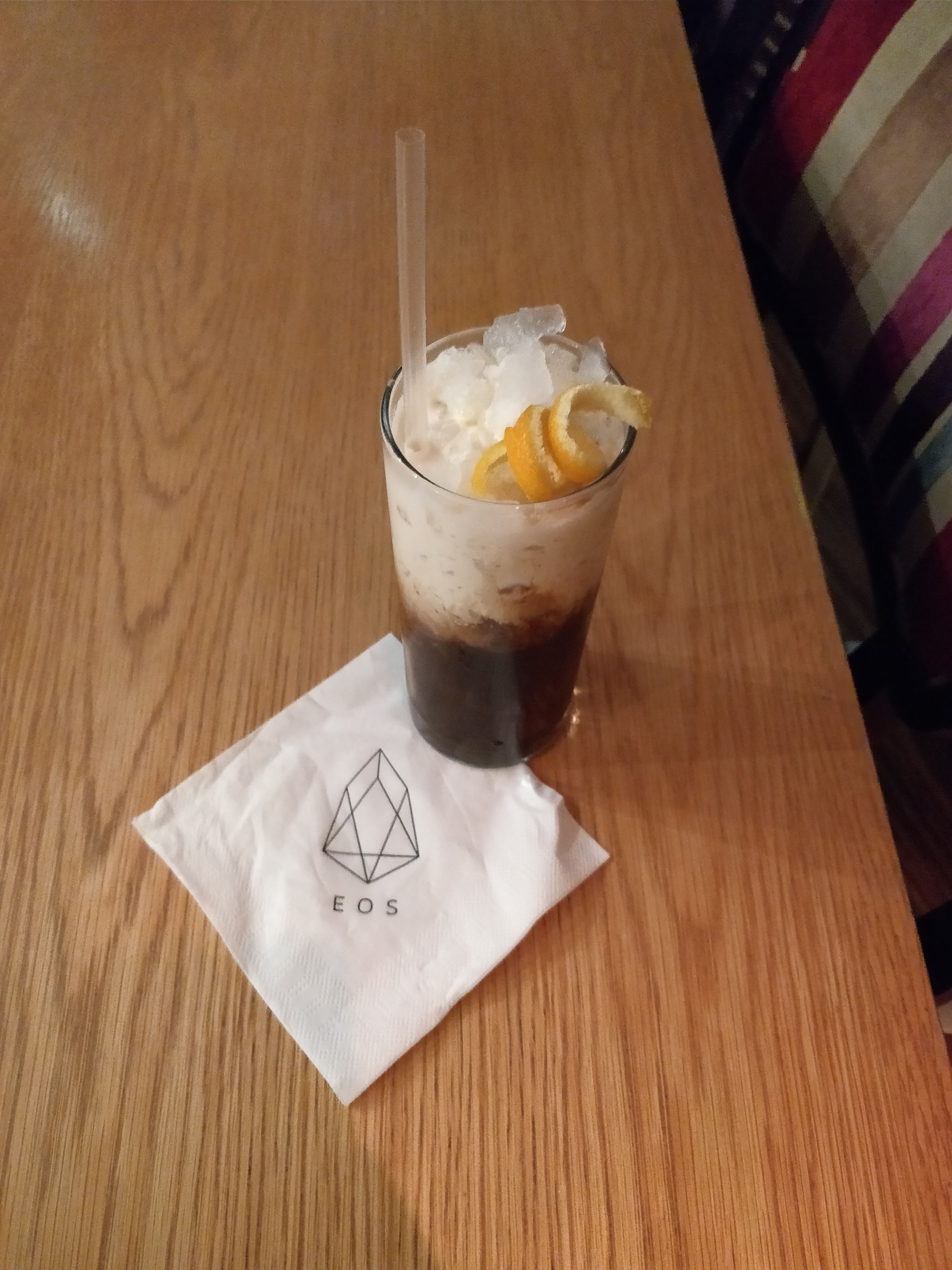 Here's a closer look at the EOS cocktail 🍹 that was specially designed for them. The Barman told me that the ingredients were
Coffee liqueur
Vodka
Amaretto
Coke
Double cream
I'm a fan of coffee and other coffee-based cocktails such as the coffee martini cocktail, so I enjoyed this one a lot; it was creamy, smooth and had quite a kick to it. The coffee liqueur was quite an overwhelming flavour, so it was difficult to taste many of the other ingredients. All-in-all, a great cocktail though.
Entertainment
The EOS team didn't just provide vast quantities of alcohol, mountains of food, but also entertainment too. There was a DJ, magician and dancing lady - which gave the party a very grand feel.
Here you can see Brendan Blumer and Abby Christine of Block.one, amongst others, being entertained by a magician (right) - who subsequently went on to entertain us by making a bottle of beer pass through the table, right infront of our very eyes!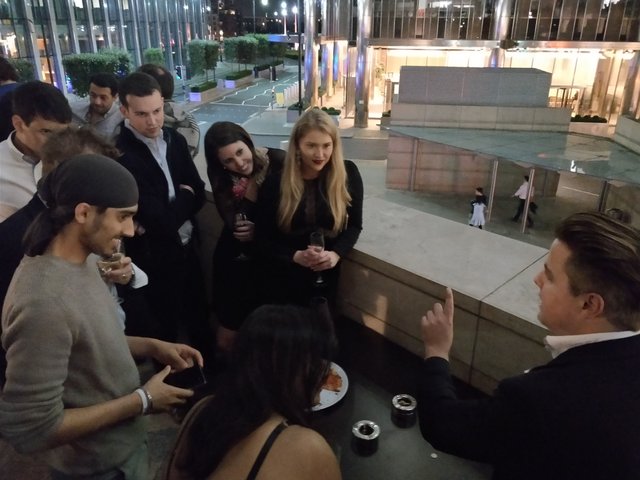 This lady incredibly flexible, graceful, glamerous and talented lady danced throughout the evening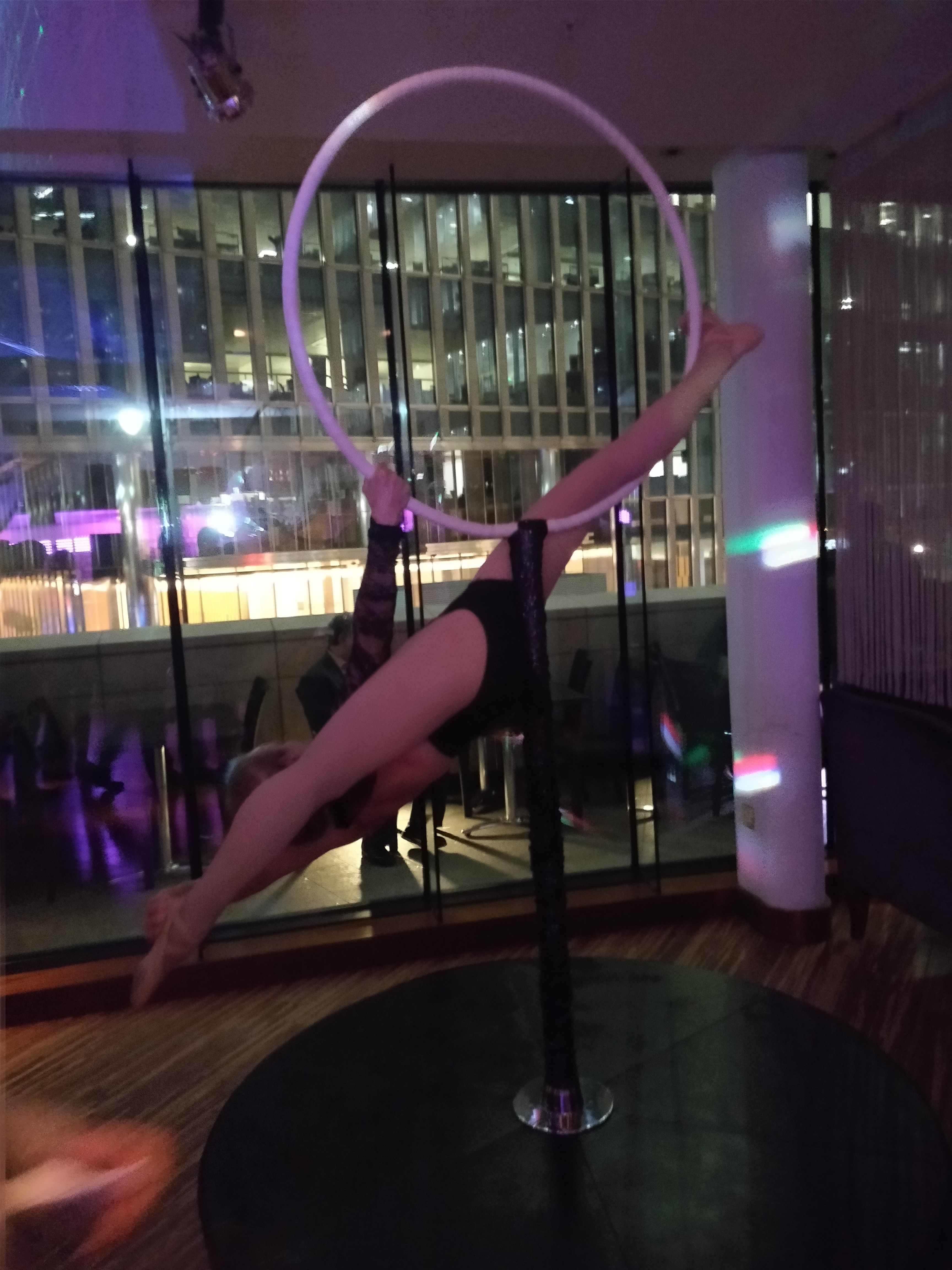 It was a fantastic evening; a celebration of the team's success with funding EOS and a great end to FinTech Week. I'm grateful that the Block.one team put on the party and that I was able to attend. I wish them the best of luck for the future!