Is EOS token distribution shady or am I misunderstanding it....
Namaste!
I was interested in EOS tokens and wanted to take part on the crowd sale. Upon research I found out that everyday we could take part on the crowd sale.
I found out that everyday 2 million (2,000,000) EOS tokens was being distributed. And it was shared among the contributors as below

The EOS was distributed each day which they called period. I had participated the previous day , which was period 35 and this time it was period 36, currently at the time of posting this story period 37 was running.
In my case I had 0.6 ether to contribute (a), total EOS tokens available was 2 million (2,000,000)(b) and this value C which is total eth contributed by all authorised purchasers during this period would go increasing up and up until the final moment.
I used chrome metamask wallet and the EOS distribution app, which was the easiest way to get EOS for me.
I kept a close eye on the final moment of the distribution till the very end. The distribution would end early morning and I hadn't slept all night just to witness this shady business. At the final minutes I took snapshots of the total ETH Collected screen... which are as follows....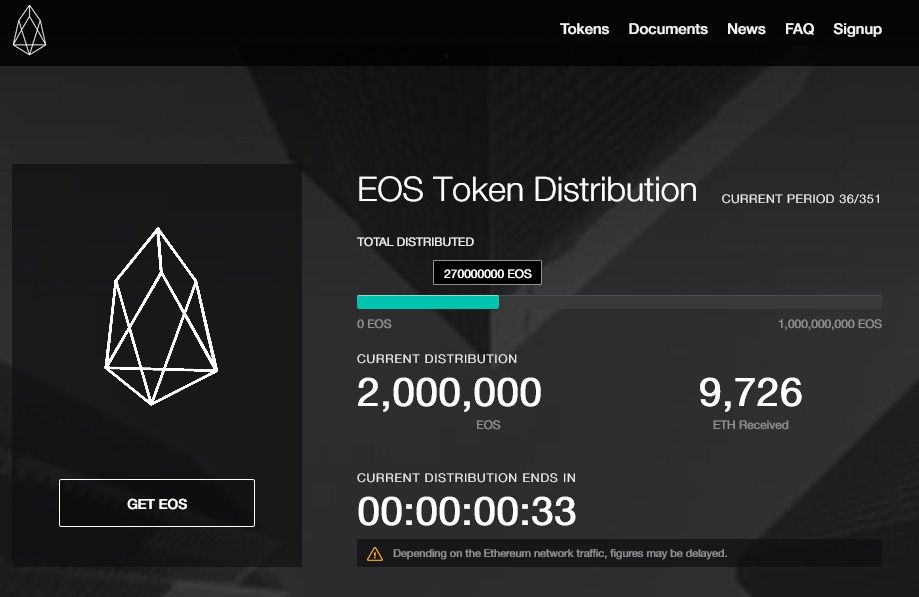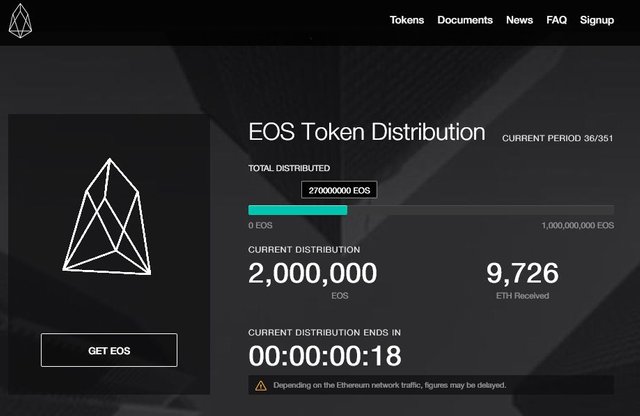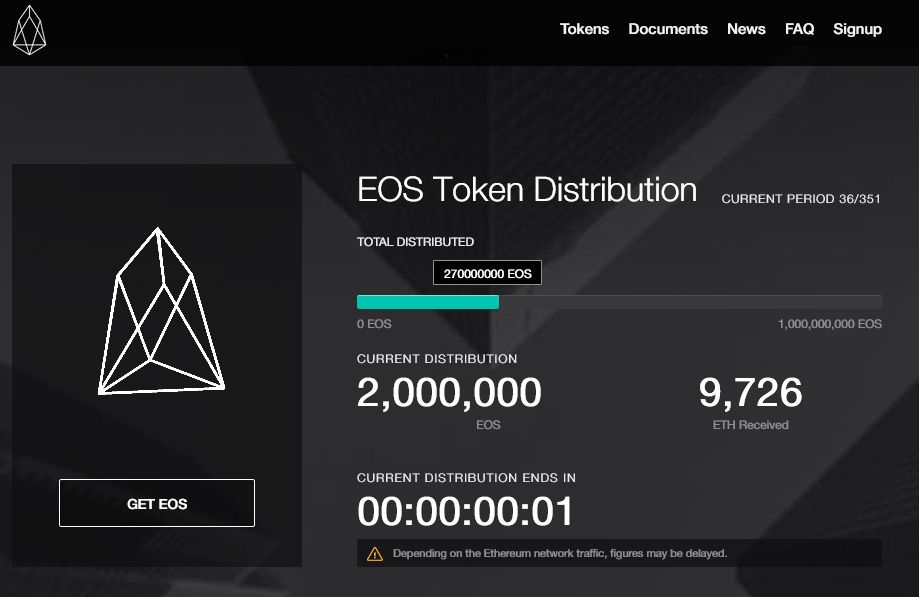 The final ETH collected was 9726. According to this I should get is 0.6*2000000/9726 = 123 EOS tokens but I got only 72. I was expecting something like that. Then I checked the final collected ETH and to my greatest dismay I found out that it was over 16000 ETH. Where did that remaining 6000 ETH come from.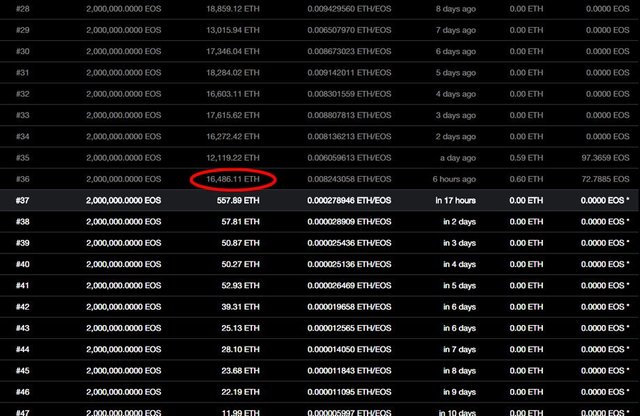 This is the etherscan of the ETH Collection Wallet
https://etherscan.io/address/0xd0a6e6c54dbc68db5db3a091b171a77407ff7ccf
Can anyone tell me what is this if not a shady business. Or maybe I am wrong so please explain me what happened.
Thank you