EOS will be best currency to invest in 2019?
Hi my dear invester,
As per trends and analyst by top crypto investers EOS will be best option to invest in 2019.
As we already seen EOS has reached 8+ usd .
check below coinmarket EOS graph
Source- https://coinmarketcap.com/currencies/eos/#charts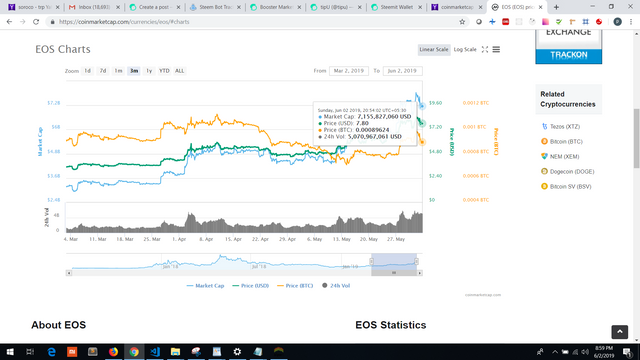 we can see increase in vol as well as price.
What you think my dear investers abt EOS?
Lets have a discussion below