Advanced Blockchain AG is a German publicly listed company focusing on the design, development and deployment of Distributed Ledger Technology software.

Advanced Blockchain AG has always been about connecting the real world with the power of Distributed Ledger Technology (DLT).
It's our goal, our vision - what gets us out of bed in the morning.
Our founders have understood the power of DLT for over 8 years and Advanced Blockchain AG represents their lastest and most tangible embodiment of their continued active support and participation in the growth of the industry.
The chance to be an EOS Block Producer is an excellent opportunity to extend our contribution to an industry we love and believe in. An opportunity to help nurture the technology as it continues to evolve and begins to impact our organizations, societies and daily lives.
With this in mind, Advanced Blockchain AG is joining forces with nakamo.to to form EOS network, an EOS Block Producer candidate with a DLT pedigree and headquarters in the crypto-capital, Berlin, Germany.
Robert A. Küfner has been a part of the crypto-sphere since as early as 2010. He's watched Bitcoin rise and fall over the years and was one of the first to understand and get involved with Ethereum. Now EOS is positioning itself as potential challenger to Ethereum, and Robert believes its impact could be larger than many of us expect;
'EOS is similar to Ethereum in the sense that it creates an eco-system for development and deployment of dApps, but in runs on a new, cutting-edge consensus model - delegated-proof-of-stake or DPOS. It differs to standard proof-of-work mining in that hash power is defined by the number of tokens staked by each user. It's an interesting concept to say the least, and by becoming EOS Block Producers, we'd like to attract attention towards and possibly help legitimise this great bit of tech.'

Several organizations have already proposed their candidacy to become one of 21 Block Producers that will support the EOS main-net, when it goes live on the 2nd of June, 2018.
EOS is designed with the need for scalability very much at the centre of things, with the potential to scale enough to accommodate a variety of Blockchain-based business models and DApps. EOS Block Producers will be responsible for maintaining the network and giving it the best opportunity to flourish.
We are pleased to join and more notably diversify, the growing list of candidates which so far involves several EOS communities and cryptocurrency exchanges. We're looking forward to collaborating with people who share the common goal of maximising EOS's potential.
EOS network is starkly different from the existing candidates in a number of ways, yet maintains the necessary expertise, experience and capacity to fulfil the proposed EOS Block Producer role.

Why EOS network?
Expertise
The team combines decades of experience in the crypto and DLT spaces. Advanced Blockchain AG understand the deep tech fundamentals and offer consultation and software development services to organizations interested in harnessing the power of DLT. nakamo.to on the other hand focuses on DLT related research, development and education, and will focus on growing and engaging with the EOS community, both online and offline.
Transparency & Accountability
As a publicly listed German company, Advanced Blockchain AG adhere to some of the most stringent regulations in the world - and we're proud of that. It means our company and its practices are of a high, verifiable standard, and our recently awarded Securities Prospectus (Wertpapierverkaufsprospekt) further emphasises our position as a trusted candidate in this campaign.
Community
The EOS network team have been active participants in the growth of several communities over the years, starting from as far back as 2010 in Bitcoin's early days. We're essentially platform agnostic. We support initiatives and communities we feel can drive the DLT revolution. Our focus has now turned towards the potential of EOS and its underlying Delegated Proof of Stake (DPOS) technology. Our event series will shift towards supporting the global EOS ecosystem as we launch the EOS Community Global Road Show. We're interested in collaborating, not competing, with EOS communities worldwide to help raise awareness about EOS and both educate and network with people, whether they're EOS veterans or new to the concept.
Skills
Our primary skills lie in our ability to design, develop and deploy tailor-made Distributed Ledger Technology solutions for clients and their products, services and operations. This gives us a thorough understanding of the technology and the ability to go above and beyond what is expected on the technical side.
Governance
We consider it the responsibility of elected Block Producers to ensure EOS.IO dApp Development and Blockchain Business are given the best possible chance to grow, evolve and thrive. With this in mind EOS network will vote on all issues with the aforementioned in mind, give periodic public updates regarding progress and change on a corporate level and pledge to never engage in fraudulent or misleading practices in an attempt to amass votes.
Education & Research
We also channel our expertise into educating people on the wonders of the technology through nakamo.to, who focus on novel DLT solutions, such as DPOS, and educating people on how the technology works and what sort of impact it could have in the near future. We'll be setting up the ERWI (EOS Real World Implementation) Research Initiative to better understand EOS's applicability to the real-world, as well an education initiative where we explore EOS and its underlying tech.
Network
Through Advanced Blockchain AG and nakamo.to we have strong network in both the crypto-sphere and the real world economy. We're interested in leveraging these networks to help educate, inform and legitimise what EOS is working towards.
Beyond Block Production
Advanced Blockchain AG is on course to be one of the first companies to implement DLT in the real world economy, and it won't stop there. After successful implementation of the first DLT system, we'll expand to cater for more businesses in even more industries. Given how quickly DLT is evolving, we are constantly on the lookout for new technologies which are suited to the real world. We think EOS may be one such technology and we're interested in exploring this point.

'The EOS community deserve a block producer team that is knowledgeable both experienced with the technology, as well as being passionate about EOS's potential.
We foresee a world in which people benefit from Distributed Ledger Technology in their daily lives without even realising it - similar to the way we make use of the internet.
For this to happen, the underlying technology has to be reliable beyond a shadow of doubt. EOS is proposing an exciting new way of bringing us closer to that goal, and in turn, closer to mass adoption.'
Michael Geike, CEO of Advanced Blockchain AG

Official Block Producer Candidate Name
EOS network by Advanced Blockchain AG
Website
https://eosnetwork.io/
Company Location
Berlin, Germany
Server Location
Berlin, Germany
Server Type
Bare Metal Server

Team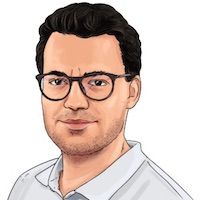 Robert A. Küfner
Robert has been a part of the cryptoworld since the turn of the decade as the founder of the first publicly-listed company in Europe to focus solely on DLT. Robert invested in the ethereum crowd-sale after meeting with Dr. Gavin Wood, and has since gone to found nakamo.to- which serves to connect the real world with the vast potential of Distributed Ledger Technology.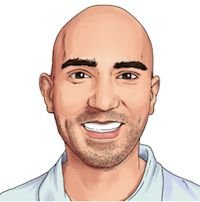 Michael Geike
Michael is a mathematician with over six years of experience as an Investment Banker for JP Morgan. He has also led teams of data scientists, focused on optimising payment algorithms for Zalando, and has been involved with Distributed Ledger Technology for over six years, founding various projects in the space including the first publicly listed company in Europe to focus solely on cryptocurrencies.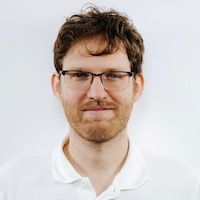 Guillaume Ballet
Guillaume was drawn to Distributed Ledger Technology by the promise of a trustless world. He has worked as a developer for a number of companies including Sagem, TomTom, Volkswagen, Nokia and Intel, and continues to lead development on the Whisper Protocol for Ethereum.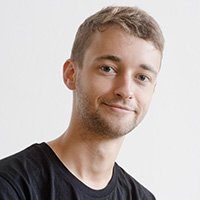 Florian Reike
A self-proclaimed technophile, Florian has been attracted to anything 'tech' for as long as he can remember. His overarching ambition to contribute to a better connected, technologically-enabled world underpin his research prowess.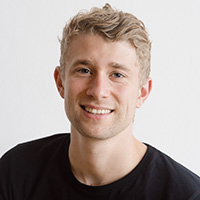 Till Wendler
Till was an early Ethereum investor and has since become an active member of the crypto-community here in Berlin. Till's focus is centred on realising his vision of connecting the real world with the power of distributed ledger technology.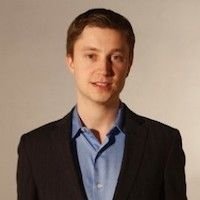 Pascal van Wynendaele
Pascal holds degrees in computer science and business and has been held various project management positions for technology companies such as Nokia, Alcatel-Lucent and Sagem. He is passionate about DLT with a particular interest in mining.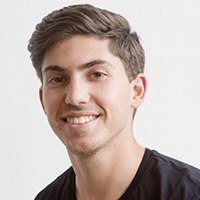 Max Thake
Max's ability to produce great content stems from his ambition to make the crypto-world more understandable. A fusion between his writing skills and a deep interest in DLT provide the basis to his contribution to a DLT-enabled global society.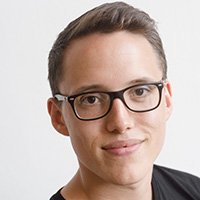 Leonard Dorlöchter
Leo is a real team player. He's an allrounder with a keen interest in DLT and a background in business informatics. His knack for learning and acquiring new skills on the go as well as his ability to understand the technology and apply it to business situations make him a valuable asset.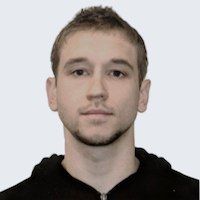 Brandon Shiluk
Brandon has been in and around the DLT-scene for several years. An experienced full stack develop with knowledge of a wide range of programming languages and Advanced Web Server Configurations make him a valuable asset on the IT front.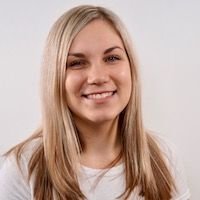 Julia Pönitzsch
While working on her master's, Julia spent a year at Oxford University, where she mused over the idea of decentralization. This eventually became an important factor in what she wanted to do with her life and played a big part in her joining Advanced Blockchain AG and work on projects like this.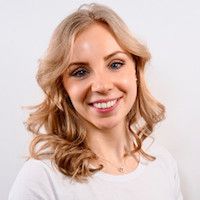 Elisabeth Simon
Elisabeth has over 8 years experience in sales and customer service. She's worked as a sales representative and has also been involved in plant management operations where she focused on the structure and organization of industrial companies. Lisa is also qualified as a business management training instructor.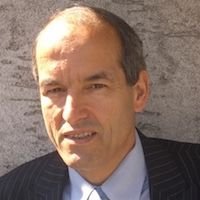 Martin Rubensdörffer
Martin has practiced law for a number of firms, where's he's focused on everything from road traffic law to construction, criminal and corporate law. He is also chairman of the Bitcoin Group SE, a bitcoin-focussed company listed on the German stock market and a parent company of the crypto currency platform Bitcoin.de and chairman of the supervisory board for Bavaria Venture Capital & Trade AG, and is also a member of the supervisory board for Babylon Capital AG.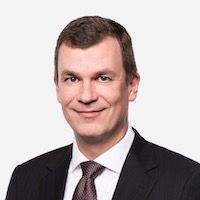 Norbert Gehrke
Norbert has held various leadership roles in financial services, with a strong focus on capital markets, in New York, London and Tokyo. He was a senior program director in the strategy office of AIG Japan holdings, the managing director responsible for the cross-divisional projects & architecture (xdiv) team at Goldman Sachs, and the managing director responsible for the technology programme services (tps) and global test centre (gtc) organizations at Barclays Investment Bank.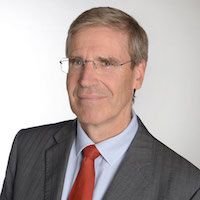 Dr. Wolfgang Richter
Wolfgang is a business lawyer and economist with long-term experience in financial transactions and development and execution of business models. Currently, his main focus is on FinTech issues, in particular initial coin offerings (ICOs), blockchain and crypto currency structures. Dr.Richter is partner at DWF, an international law firm. He has long worked for major international law firms including the law practice of a big four accounting firm.
Technical Specifications
EOS network will make use of 2 servers (1 for backup) with the following specifications:
Quad Intel Xeon E7–4890 v2 (60 Cores, 2.80 GHz)
1 TB RAM DDR4 upgradeable to 2TB
Disc 6x 1 TB SSD HW RAID 6
10G extern Uplink
Security
We will hire a SW security company to audit the security of our server before deploying them. They will have to pass the Penetration Test a minimum of two times a year. Our servers are hosted in a datacenter with Military Grade security.
Scaling
As the EOS ecosystem continues to scale, we'll be scaling with it, adding additional servers as required.
We want to transfer our knowledge, experience and expertise into helping the global EOS community achieve great things.

We hope to help legitimise the immense power of the EOS technology with the rest of the world - a goal very much in line with Advanced Blockchain AG's overall vision.
Telegram name: @EOSnetwork
Telegram Group:
Node name: chapterhouse.eosnetwork.io
Websites:
https://eosnetwork.io
https://www.advancedblockchain.com
https://www.nakamo.to
Twitter:
https://twitter.com/BlockchainAG
https://twitter.com/s_nakamo_to
You can also get in touch with us by email on [email protected]