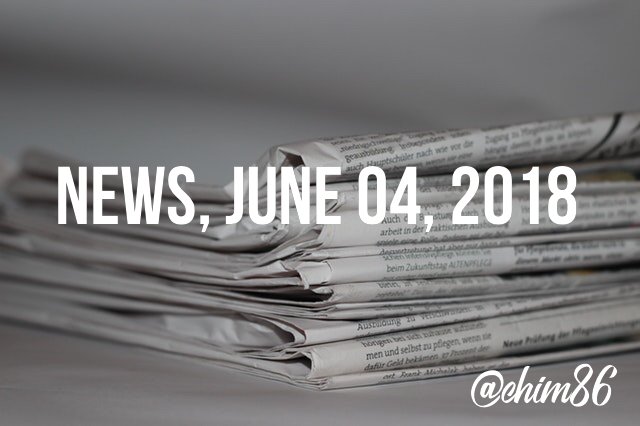 Are you looking for the latest news? Get everyday the latest Blockchain technology and cryptocurrency markets news. Just follow me on steemit to stay in the loop! I'm looking forward to receiving your feedback and comments.
---
News, June 04, 2018
CEOs of Two Major European Banks Say Blockchain Will Revolutionise Industry


Cryptocurrencies Legalized as Futures Trading Commodities by Indonesian Regulator


Less Than 1% of EOS Addresses Hold 86% of the Tokens


Blockchain To Conquer Financial Industry In 5 Years, Says ING Group Bank CEO


Ripple is Partnering with Universities to Foster Development of the Blockchain Ecosystem

---
If you like this post




please resteem it




upvoted it



---
Subscribe to my blog and follow mein twitter @coin4free and you will not miss any news!