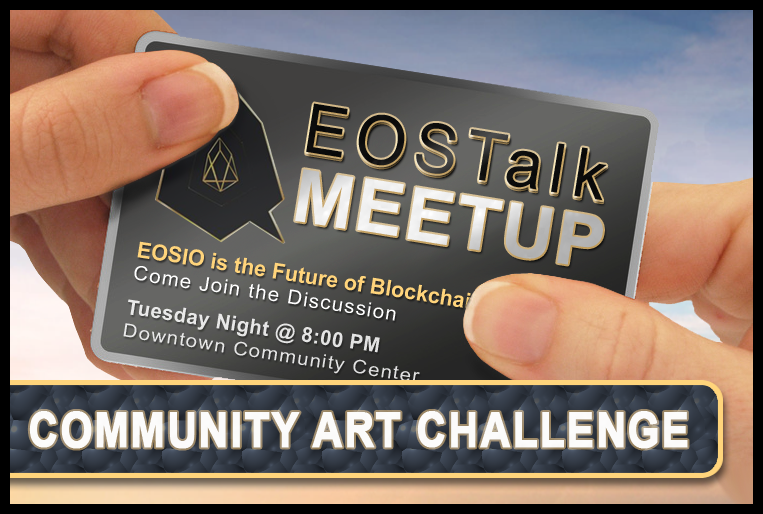 As you know we have been sponsoring a series of challenges to inspire everyone to either host an EOSTalk MeetUp or to support them in any way they could. We have been getting feedback from the first events taking place all around the world and have put together a new list of items we would like to have created to further help the support community.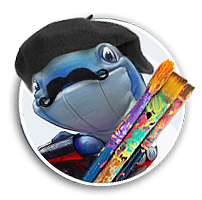 We want your know , and understand, that what you are doing, everyone who is helping in these efforts, plays a very important part in spreading the word about the EOS.IO Software and the DApps being created with it. These are the first steps in inspiring a movement, and it is truly appreciated.
Let's put on our creative hats and make awesome happen!
---
🌟 Your mission should you choose to accept it:
Design an awesome EOSTalk Meetup Promo Card (business card size) that event organizers can hand out to let people know about their local meetup. We want you to be creative, but keep the designs professional.
Tip: Every week we will be holding a new challenge to add promotional material to the EOSTalk Meetup Support Kit so keep in mind you may want to carry a design theme across all the different items you submit.
📜 Please follow ALL the rules...
1) Entries must be to standard business card size scale (1050 x 600 pixels is Optimal for Printing.) You can create a 1-sided or 2-sided design, maybe the front is graphics and the back is text, that's up to you.
2) Design MUST include the EOSTalk Logo (provided below)
3) Design MUST include a space for the event organizer to add the location, date/time, and any contact info they want.
4) Design MUST include a small print note that reads:
"This event is not directly affiliated with EOS.IO or it's developers block.one."
5) Create a post to showcase your EOStalk Meetup cards and please include these tags in the post #eos-project #eostalk #eos
6) Reply below with a link to your your post, feel free to add your design image, and your BTS/OL account name in the comments.
You can submit up to 3 designs for this challenge.
---
EOSTalk Logo PNG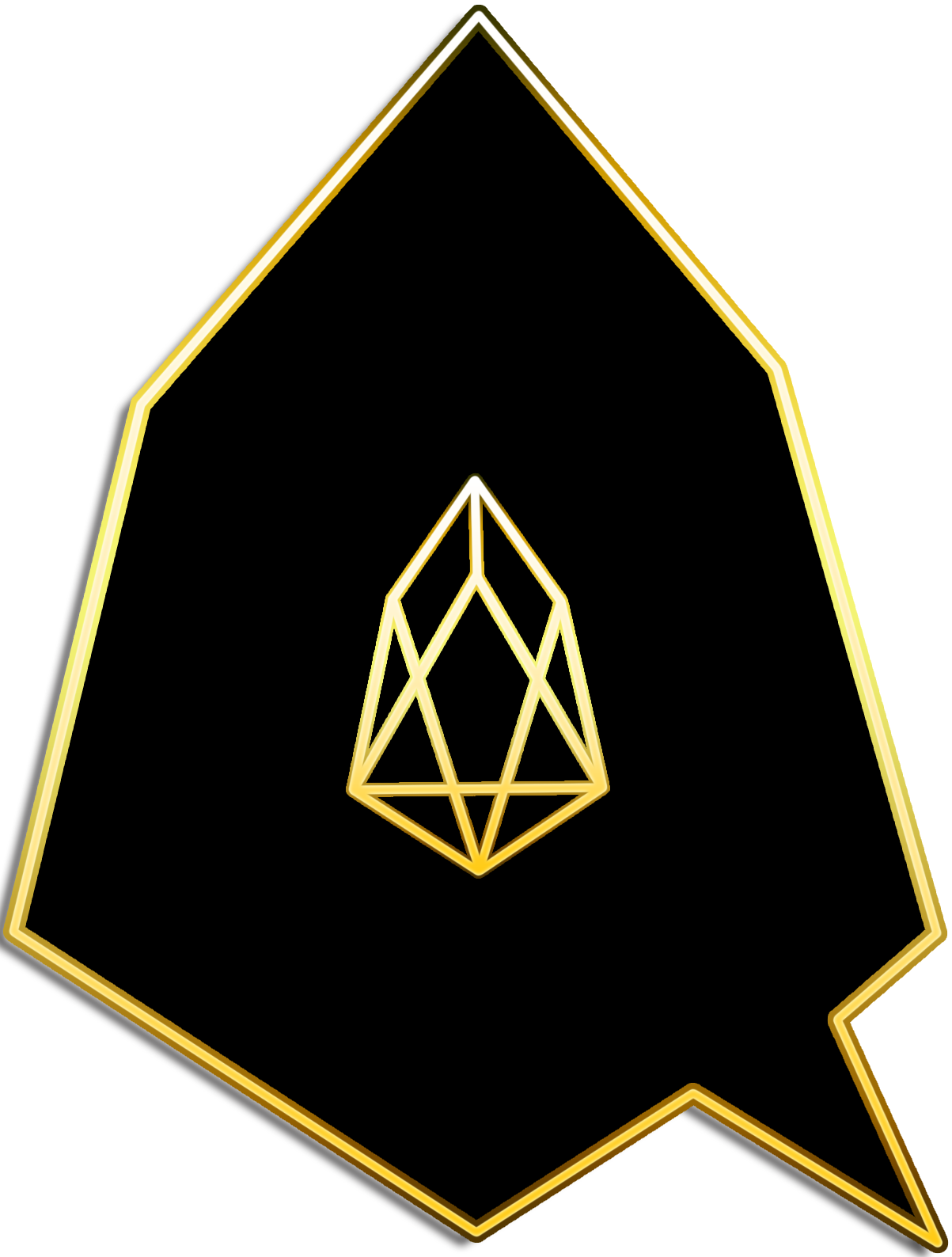 Hi-rez logo PNG file provided by @edxserverus ~ Thank you!
---
🏅 Challenge Rewards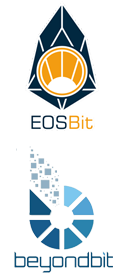 Winners will be chosen by the EOSTalk Community Outreach Team and announced in one week, after this post ends. You will need a Bitshares/OpenLedger account to receive any rewards.
🥇 1st Place: 30 BeyondBit + 30 EOSBit
(Est $95 USD payout)
🥈 2nd Place: 20 BeyondBit + 20 EOSBit
(Est $65 USD payout)
🥉 3rd Place: 10 BeyondBits + 10 EOSBit
(Est $35 USD payout)
Plus, ALL other genuine entries will receive a small upvote reward.
---
What are Beyondbit and EOSBit?
Beyondbit and EOSBit started as a conversations in the BeyondBitcoin hangout series shortly after Steem was launched historically in those very hangouts. It began as "community tokens" or "tag coins". These cross-chain tokens give their holders the power to Summon a Whalevote to posts without having to pay for attention. And they are only given to people who Participate in Challenges, Win Contests and do other things of value for the community!
BeyondBit and EOSBit tokens are on BitShares! So make sure you have a BitShares/OpenLedger account to receive and send them for upvotes on your Steem posts!
HOLD on to your EOSBit!
These powerful cross-chain tokens will be very valuable in the future once EOS.IO has launched and associated DApps are brought online. We encourage you to participate in as many challenges as you are capable of and save up your EOSBit!
---

Join the BeyondBitcoin Communities
Please join in the discussions with us by becoming a member in ANY or ALL of the BeyondBitcoin and Bitshares communities. We have a wealth of knowledge and information waiting for you.
EOSTalk Discord
EOS.IO related community and topic discussions.
https://discord.gg/WaN27D2
Whaleshares Discord
Steemit community discussions, contests and events.
https://discord.gg/E9Rm9yT
Bitshares Discord
Bishares development community and discussions.
https://discord.gg/z2MSfWg
---
GOOD LUCK!
WE LOOK FORWARD TO SEEING
WHAT YOU CREATE!