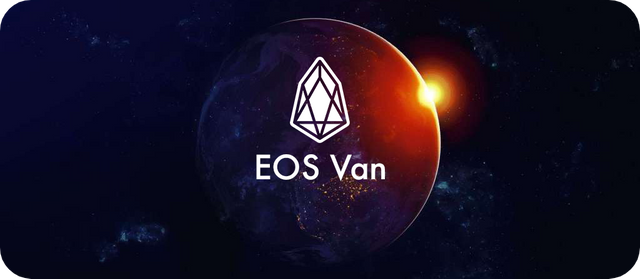 EOS Van - BP Candidate
About us:
Welcome to EOS Van - an EOS Block Producer candidate with a experienced technical team and influential community members located in Vancouver, Canada. Vancouver has been an early pioneer of the crypto economy, and its tech-savvy and crypto-friendly community, coupled with Canada's stable economy make Vancouver an ideal location for blockchain development and adoption.
Website: http://www.eosvan.io
Github: https://github.com/EOSVancouver
Twitter: https://twitter.com/Eos_Van
Team:
Our expertise building enterprise applications used by several of the largest organizations in North America, makes the EOS Van team an ideal candidate to architect, deploy and maintain reliable and scalable EOS block production infrastructure.
We also recognize the vital role public outreach and education plays in bringing any technology to mainstream adoption, and as such we've built strong ties within the local community and beyond, tirelessly advocating and educating through meetups, social media and community forums.
Meet the team:
Chen Li - Technical Architect, Co-Founder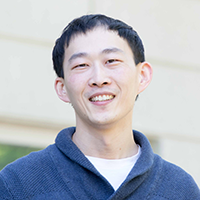 Chen started programming in high school and won 1st prize in the
National Olympiad in Informatics
(NOIP) at the age of 18. Over the past 15 years, he has successfully implemented and deployed various projects ranging from Global Navigation Satellite Reflectometry to Network Monitoring System for large-scaled enterprises. With his extensive experience in software development, Chen is committed to contributing his technical skills to help the community build a stable and scalable solution for the EOS blockchain.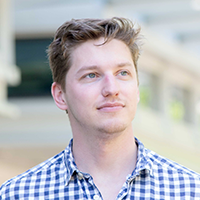 Born in Germany, Victor studied Philosophy and Computer Science at the
University of British Columbia
, the
University of Washington
and
Harvard University
, after which he delved into Bitcoin app development and started a successful cryptocurrency brokerage and mining operation in Vancouver. He has been trading on the derivatives and cryptocurrency markets since 2012, and manages a private investment club in addition to co-founding and running
BlockSpace Solutions Inc.
and BlockSpace Digital Asset Management.
Mark Cohen - Security Architect, Advisor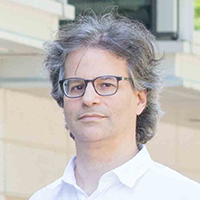 For more than a decade, Mark has helped build, implement, and manage the technical infrastructure and security practices for a wide variety of organizations. Focused on architecting solutions that maximize service availability, while preventing, detecting and managing the ever broadening threat landscape.
Mark is an active member of the Information Security community, and serves on the
BC Aware
and
ISACA Vancouver
boards, helping to foster the growth and development of the security and privacy profession in BC.
Yonel Yonkov - Senior Engineer, Technical Advisor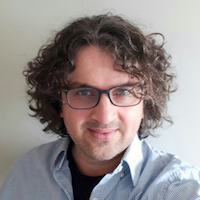 Yonel Yonkov brings a plethora of enterprise experience leading teams at Fortune 500 companies:
SAP
,
Nokia
and
Samsung
. With over 20 years of software delivery experience, he served as technical director, senior software architect, project manager, team lead and R&D developer on a number of software projects.
Gouwei Huang - Community Outreach, EOS Evangelist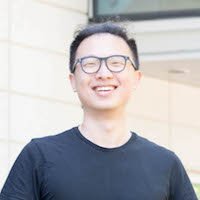 A tireless ambassador, Gouwei can be found actively engaging with others (across time zones, and across borders) on Social Media, in Telegram channels, EOS forums, working together with community members and partners helping to foster community, consensus, and facilitate learning across the crypto-verse.
Values, Community Projects, Governance:
We are proponents of open source software, have contributed to multiple Github repositories on projects such as serverless framework, CCXT, Deeptrade, and are actively contributing to eosjs - a multipurpose library for the EOS blockchain created by EOS.IO.
EOS Van believes in an EOS ecosystem that is driven by the community for the good of the community, instead of ruled by select groups or individuals. We strongly believe EOS will attract the best talent in the blockchain community, empowering the EOS community to grow, and eventually thrive. In support of this, we propose that should we be elected as a block producer, 30% of our inflation rewards will be contributed in support of projects that highlight the potential of EOS, thereby helping to support the creation of a diverse dApp (Distributed Application) ecosystem on the EOS blockchain.
We have a strict "no tolerance" policy with regards to the concept of "vote buying"; EPBs (Elected Block Producers) using inflation rewards to pay out "dividends" to EOS token holders with the intention of influencing their vote (in the EBP's favour). This will not be tolerated by us, nor by the EOS community.
Technical Details:
During the initial launch stage of the EOS MainNet, we will run dual-node clusters (each cluster having both a full node, and block producing node) across two availability zones using AWS (Amazon Web Services). This cloud based tiered solution will provide the performance, scalability and high availability necessary to meet the growing needs of the nascent EOS network.
Once we've gathered enough performance data to gain a solid understanding of the EOS blockchain's requirements - we plan on moving the block producing nodes to bare-metal servers in Vancouver, co-located with our partners MiningSky (MiningSky is a leading blockchain infrastructure company based in Vancouver). Running bare-metal servers in a Vancouver based data center helps to increase the geographic diversity of EOS block producing nodes, and thus improves the overall resiliency of the EOS blockchain.
Data Center: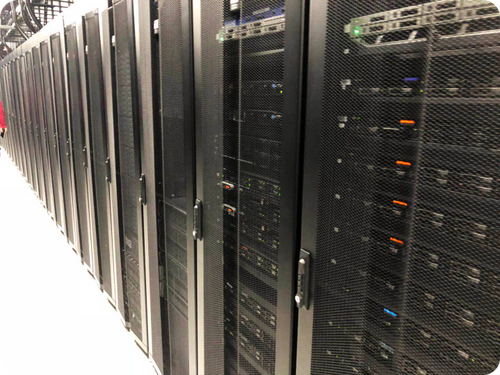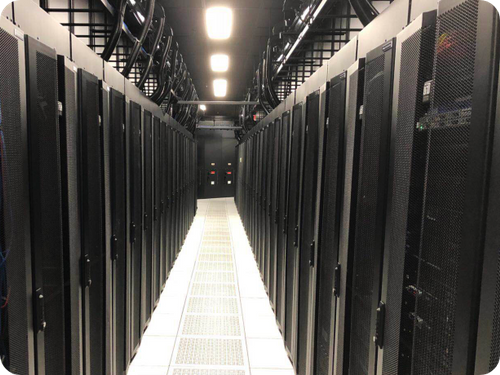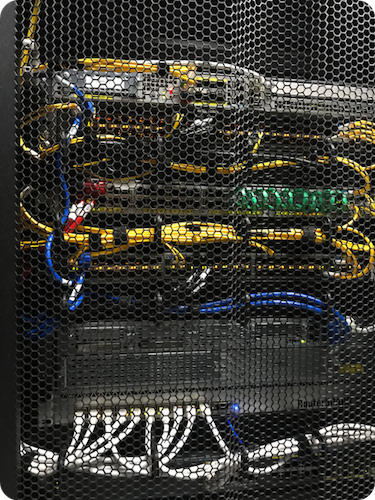 Our bare metal servers, routers and switches are colocated locally here in Vancouver, BC, Canada. For more details regarding our technical infrastructure, see http://eosvan.io/#tech
Roadmap:
While the ground is always moving beneath our feet in the crypto-verse, here's a link to our roadmap detailing our community goals, and project development timeline: http://eosvan.io/#roadmap
Have questions? We'd love to hear from you!