Launch of EON Protocol
It has been a great journey since we launched EON project 3 months ago. And it's always our high priority to deliver value to our community members and build a community that truly believe in the same vision: to bring cryptocurrency to more people through dgmaes, as game is the best way to educate people about new technologies.
To achieve the goal, we're excited to launch EON Protocol, which is short for Entertainment Open Network Protocol. EON Protocol is a protocol for dgames. It tries to solve 3 problems in the process of developing a dgame.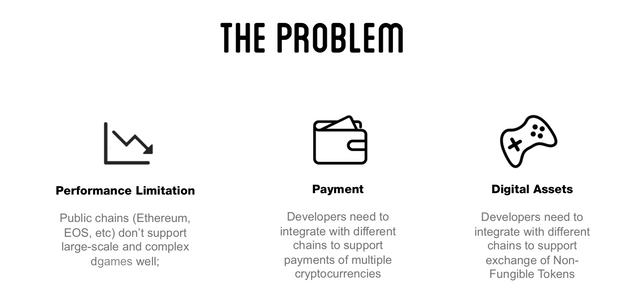 EON Protocol will help game developers in 3 ways: A) Provide a layer 2 solution to connect games with public chains (ETH, EOS, etc), using on-chain/off-chain architecture; B) Support in-game payments of multiple cryptocurrencies; C) Support in-game exchange of non fungible tokens (digital assets in the game);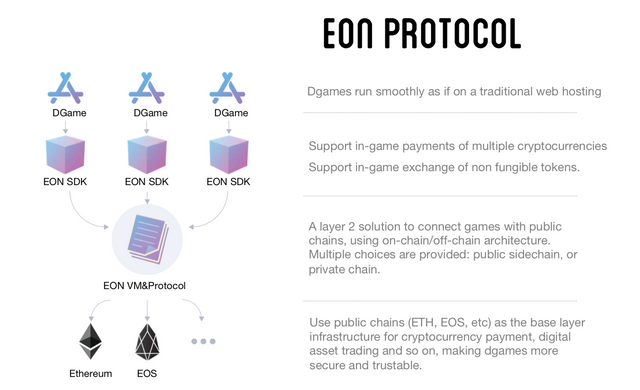 The token economy of EON Protocol will be as follows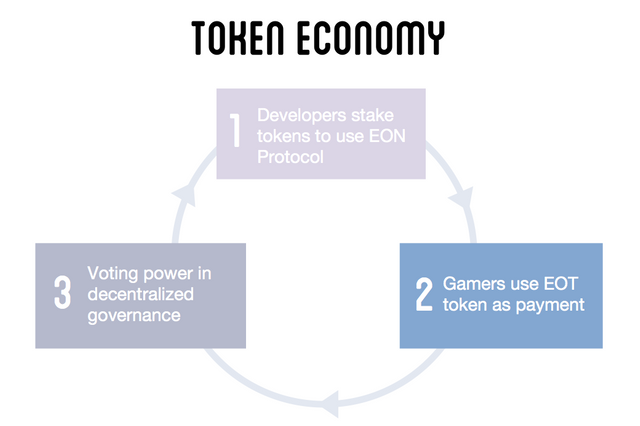 In a word, we want to help game developers build great dgames easily and quickly.


For developers who are interested in using EON Protocol, you can sign up here
Meanwhile, we'll rebrand our project name to EOT, which is short for EON Protocol. The token name will also be changed to EOT. This will also help us to differentiate from another EON (that airdropped on EOS).
We'll issue a new ERC20 token called EOT. We're sorry for the troubles that will be brought to our community members. Please pay attention to scams and notice that the address below is the valid smart contract for EOT.
https://etherscan.io/token/0x143653338a0598090e3cd9944590a268524b2d4c
The new EOT tokens will be distributed to EON holders' addresses in a 1-1 mapping. The distribution will be finished by 2018-07-15. If you got any issues during the EOT distribution, please follow the steps in the link to report your issues, and we'll help you resolve them one by one.