Who thinks that a sustainable Capitalism is possible? feasible?
Recently, terminology such as breakthrough capitalism and circular economy were added to sustainability lexicons. These frameworks call for changes to the current economic system.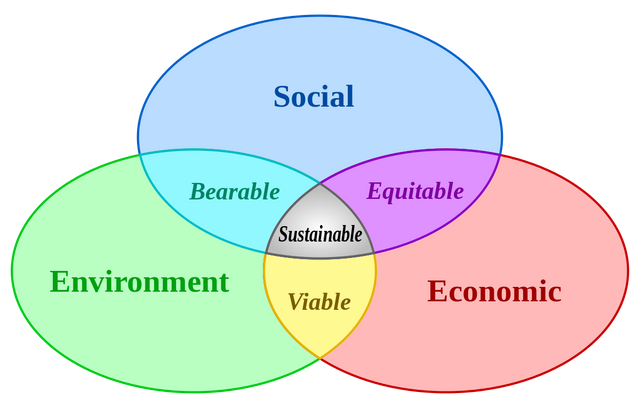 In the "sustainable capitalism" debate, I find it most interesting to look at the systemic changes required. Here is a short list of what's broken and what needs fixing to make a meaningful progress:
What is broken: (could be other ways)
Shareholder value maximisation, short-term financial focus, perverse incentives & excessive compensation packages
Entrenched interests & powerful incumbents (i.e. 'too big to fail' organisations enjoying privatised gains & socialised losses)
Excess leverage, instability & systemic risk in the market - bolstered by surplus liquidity, HFT & excessive speculation.
Regulatory complexity, inadequate valuation & risk assessment.
Tax evasion .
Proliferation of reporting standards, coupled with difficulty in measurement & lack of disclosure.
Limited integration of social & environmental externalities into financial systems.
Perceived powerlessness of the individual.
Wealth inequalities, under-employment, work-life imbalance & a culture of consumerism.
When we consider "capitalism for the long-term" (See HBR, Barton, 2011), these challenges are not insurmountable and there are leverage points that have the ability to increase our rate of change:
Clarification of fiduciary duty .
Increased transparency of data & unification of standards.
Evidence on the materiality of environmental & social risk.
Sustainable investment structures, products & services .
Active & proactive government policy.
Is "sustainable capitalism" possible? = Yes. The bigger question is: Will we act and when?
Do you agree with these two lists? How and when we will address these?
These ideas were taken from different opinions.