Putin 'great talk' with Trump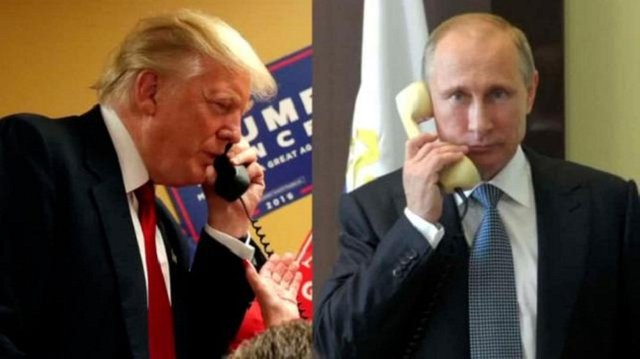 US President Donald Trump has called telephone conversations with Russian President Vladimir Putin as a "great talk". "We have a great conversation with Putin," Trump told the media before leaving for Washington on Tuesday. We talked about peace in Syria, which is very important. '
Putin and Trump talk to the telephone for a long time on the possibility of ending military operations in Syria. Kremlin confirmed the Russian media on Tuesday afternoon that the phone call of the president of these two countries was aired.
Russian news agency Tas said Putin said Russia will have active participation in implementing a long-term political solution to resolve the crisis in Syria. It must be, however, in accordance with the 2254 proposal of the United Nations Security Council on Syria, based on the Kazakhstan Astana meeting. On 11 November, Putin and Trump, jointly issued joint statement by the political and political dialogue between Syria and Syria in a meeting of the Asia-Pacific Economic Cooperation Summit Summit in Vietnam, will try to resolve the crisis.
Russian President Bashar al-Assad told Putin about the meeting between Syrian President Bashar al-Assad in Sochi yesterday. During the meeting, the Syrian leader has reiterated his promise to organize constitutional reforms, presidential and parliamentary elections through political process.
Russia, Iran and Turkey are going to sit in a meeting in Sochi on Wednesday. It will highlight different aspects of political solutions. Syria will also talk about bringing back the normal environment.
In addition to the Syrian crisis, there are two leaders in North Korea, Ukraine, Afghanistan situation and Iran's nuclear project.