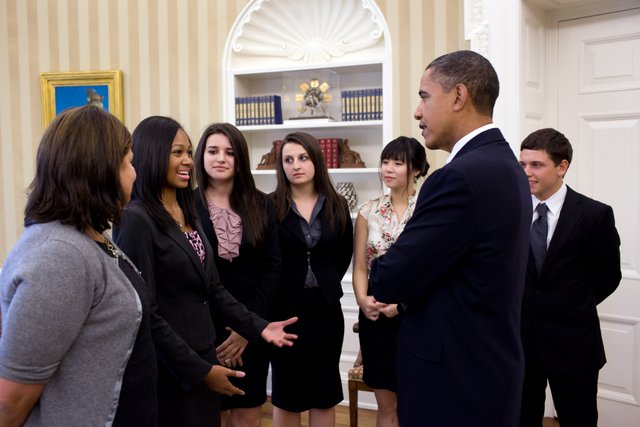 Although it's still too early to be bullish about the stock market in 2019, the economy is still humming along, unemployment remains historically low, and wages have finally begun to rise more quickly.
This rosy business landscape hasn't escaped entrepreneurs and small business owners, who have swelled the ranks of the self-employed to 8,751,000, according to recent data from the Bureau of Labor Statistics.
While brushing up on your business and leadership skills is always key for any budding entrepreneur, it also helps to be on the lookout for new developments. With that in mind, let's take a look at emerging trends that entrepreneurs and start-ups should take advantage of in 2019.
Working at Home Instead of the Office
Due to the increasing popularity and ease of working remotely, the concept of the traditional office space will erode even further as the year progresses. As new technology facilitates working out of one's home office or family room or even kitchen, more and more people are electing to work from home.
Indeed, a recent Gallup poll indicates that approximately 43 percent of employees work remotely at least part of the time. Contributing to these numbers, many small business owners are hiring freelancers and contractors on an as needed basis instead of having full-time office staff.
Moreover, the favorable jobs outlook means that employers need to keep their employees happy if they want to keep them around. For this reason, working remotely will continue to be popular. While this will present new challenges for workplace collaboration, employers have to face the fact that keeping their employees happy at work, wherever that is, is a surefire way to raise productivity.
More Diversity
The face of entrepreneurship is changing rapidly as we're seeing more women, minorities, and younger people embracing the idea of creating their own business. For example, women start approximately 40% of new businesses these days. A similar percentage of entrepreneurs identify as Asian, Latino, African-American or non-white. Indeed, African-American entrepreneurs account for the largest increase (400% from 2017-2018). In addition, nearly a third of new business owners are first-generation immigrants.
Age is also not a barrier as the average age of a start-up founder is 42. Surprisingly, neither is education with entrepreneurs lacking a four-year degree exceeding those with a bachelor's degree or higher, according to a recent CNBC/Survey Monkey Poll.
Greater Emphasis on Environmental and Social Responsibility
More entrepreneurs are realizing that they gain can a leg up on their competition by combining environmental and social benefits along with their products. Estimates range as high as 90% of consumers say they prefer to spend their money with a company that supports an issue that is important to them. On the contrary, three-fourths of consumers claim they would not do business with a company that contravenes their own beliefs.
Subsequently, companies are making the effort to address environmental concerns with the manufacturing and distribution of their goods. In this way, many entrepreneurs link social responsibility to their overall business concept. A prime example is the eyeglass company Warby Parker's Buy-A-Pair, Give-A-Pair Program, which helps to deliver prescription glasses to people in developing countries.
With movements like the Green New Deal gaining steam, "green" entrepreneurs that operate their business on an eco-friendly model will be more the norm than the exception as we begin the third decade of the twenty-first century.
The Sharing Economy's Continued Escalation
Businesses based upon peer-to-peer sharing have led to the rise of a robust sharing economy. Companies such as Lyft, Uber, and Airbnb have become wildly successful by adhering to this collaborative consumption model.
For instance, in a little less than a decade, the amount of Uber drivers in populated areas already outstrips the number of licensed taxi drivers. In just over a decade, Airbnb now lists more available rooms than the top five hotel chains combined. In other words, Airbnb has already overtaken many companies that have existed for decades.
With statistics like these, there is every reason to believe that peer-to-peer sharing will heavily influence entrepreneurs and small business owners for many years.
One of the great things about examining trends is that it gives you the chance to do something prior to your competitors. Small business owners know that in this climate they cannot innovate if they don't stay abreast of the latest changes in their industry. If you're looking to make a change, maybe you'll want to consult an executive coach to figure out your next move.
The good news for budding entrepreneurs is that the economy and technology have stripped away many of the traditional barriers to entry. No matter which path an entrepreneur chooses, researching trends and consulting industry veterans are valuable first steps to developing a business model that will disrupt an industry instead of getting left behind by it.
References
https://www.cnbc.com/2017/07/19/survey-shows-majority-of-business-owners-lack-college-degree.html