SATURDAY NIGHT WITH ZIZY EPISODE 23
Hello everyone and welcome. It is another beautiful, beautiful Saturday evening on the steemit block chain and I'm excited to bring to us another episode of "Saturday night with zizy", your favourite program aimed at strengthening relationship bonds on the block chain. It's Episode 23 and yeah we are going stronger no matter the set backs.
Last week was an outstanding show, having been away for a while, I was a bit sceptical about the show because I thought perhaps people had lost in interest but they proved me so wrong with the massive turn out on my blog and more especially on discord. It was a great feeling seeing die hard fans of the show coming along to learn, interact, advise and support. I'm so grateful guys and so I want to say a special thank you to @imbigdee, @eurogee, @Korexe, @one-person, @mizdais, @rebeccafl, @shemzy, @dklef, @burlarj and the host of others that made the show so much fun on discord. Thank you guys. Zizy cares!
Without much ado, DJ play the music in jenifa's voice.
RELATIONSHIP TALK WITH ZIZY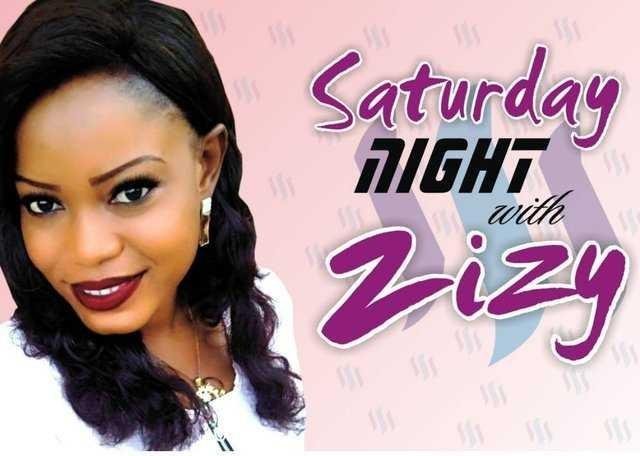 Source
Last week on the show, I talked about how to seduce a woman and listed out the four ways a woman can successfully seduce a man without necessarily being a slut. Bearing in mind that seduction is a way of getting someone into a relationship with you, it then means that men can also seduce women. Seduction is an art that can be taught and learnt and once practiced successfully will bring about desired result. Unlike women who flirting comes to easily, it is not easy for a man to seduce a woman because women are not moved only by what they see but by actions. Women need something to imagine like words that gives all all those naughty feelings. This is why women love romance novels and romance movies.
Most men think they know how to attract any woman they want but get surprised when their method do not work. This is because, all women are not the same. Apart from that, men do not put in mind that some women are simply not inclined to meeting someone new. Some women are anti-social, some are in a happy relationship and so whatever you do, will not work. This is why timing is very important. You need to be willing to put in the time and effort to make her feel special else you hit a brick wall. Before I go into how to seduce a woman, if you are in a hurry to get her into bed then just stop here and don't proceed any further.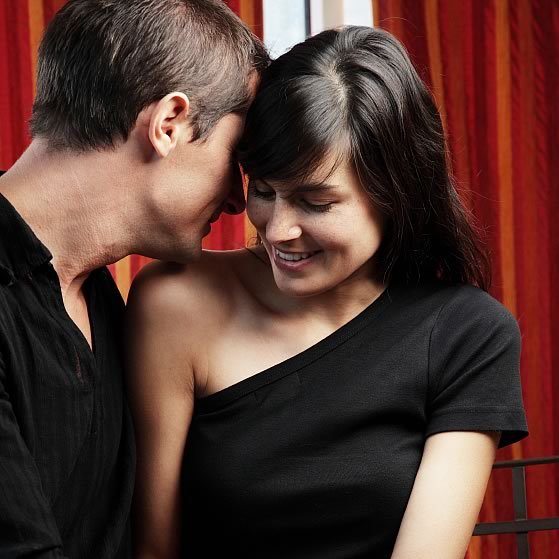 Source
HOW TO SEDUCE A WOMAN
Self Confidence. A confident man exhumes strong sexuality. Women love men who dress up really nice. It's sexy to be yourself. You don't have to go shaving your beards to impress her when you know you are more comfortable in your beards. Wear nice cologne, there is something sexual about smelling nice. When a woman sees that a man cares enough to make himself look good, she wants to be associated with such a man so dress to impress. Work on your self esteem and walk with shoulders high. Looking good conotes a good social status and financial freedom and these two women interpret as social security.

Be a gentleman. It is not common to find very many gentlemen in our society nowadays but ladies still love to be treated in the old fashioned way as this makes then feel special and gives you a score in their book. Bear it in mind, you are not the only guy looking for their attention, so do something different like hold out her sit for her to sit, open the door for her, offer her a clean handkerchief, hold her hand while crossing the road or climbing the stairs. Women love to feel cherished and special. When shaking her hand, let it be firm and gentle and not bone crushing.

Ditch the pick up line. Yes I said that. Most men think that pick up line does it for them but no, it doesn't. Women have heard so much pick up line that we can identify when you are trying to hit on us so either we ignore you and make you feel like a fool or we give you a fake phone number. You don't need a special pick up line to get to talk to a lady. There are ways to get a lady's attention, a lingering eye contact and a soft smile gets her to notice you and if she smiles back, you can walk up to her. Women love compliments but appreciate it more when it has to do with their personality and not their physical look. Compliments like "I love the way you talk" or "I love the way you just handled that situation right now" is far better than "You are so beautiful". Women have heard a whole lot of crap. How you say what you say, matters a whole lot.

Be a good listener. We love attention. We love to be listened to. We love when men play by our rules and indulge our whims. No matter what, do not dominate the conversation. Allow her to talk about herself and respond each time to show her you are paying attention. Seem interested but don't go bragging about your accomplishment. Women listen to signs of status and wealth so keep any reference to financial and personal success oblique. Let her figure it out.

Be mysterious. Just like women, be unpredictable. Treat her to a beautiful restaurant with the right ambience, drop her off at home without even as much as a peck. Overwhelm her with your calls and text and then pull back a little. Have her wondering what is happening. Be all over her but at the same time keep a safe distance. Humans naturally desire what seems out of our reach. This way you are creating a picture in her mind and triggering a special desire. Let her see what it feels like having you then take it away and make her miss it. Getting something always depreciates it's value.

Set the mood: this is time for you to use environment and body language to your advantage. Choose a date venue that has style and sophistication and make sure it is intimate. Make her laugh a lot if you are a witty guy. Women love men with good sense of humour. Get physical. Don't be afraid to hold her hands or touch her back . Use a soft and low voice while talking, get her leaning over to hear what you are saying. A soft and low voice creates an atmosphere of intimacy. At the end of the dinner, go in for a peck on the forehead and then maintain a lingering eye contact watching to see if her eyes are on your lips. There is your cue for your next move.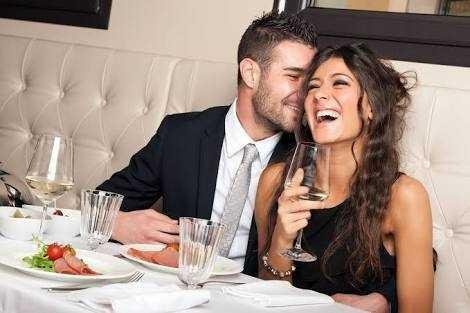 source
Remember, to be able to seduce a woman, do not be too forward or else she would draw back. You need patience. It is all in the details. Buy her thoughtful and charming gifts from time to time, pay attention to her likes and dislikes and every little thing she says and store them up for later. Be smart, women love men who are able to hold an intelligent conversation and have answers to their questions.
Don't be afraid of gorgeous women, most times, gorgeous women are often lonely because there is this assumption they have lots of fan whereas the less beautiful ones are the ones with lots of fans. Don't go sending a picture of your genitals to her, it is not sexy except she asks for it and do not request for her nude pictures either. If she sends to you of her own free will, congratulations.
After all said and done, eventually, it is her decision. If she rejects you, don't take it personally. She just doesn't know your qualities.
DATING TIPS
Keep the surprises coming. Think of your relationship as a creative challenge. To keep the romance fresh, come up with new date ideas, new sex positions, and new ways to demonstrate your love.
FUN CORNER (JUST FOR LAUGHS)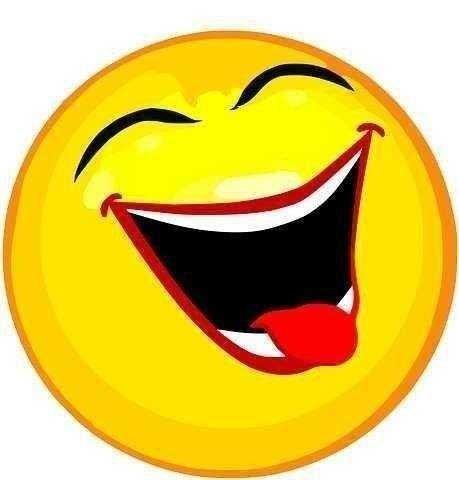 Pixabay
How much should a guy spend on a date? I think 3k is enough. If she is hungry let her eat at her house. It is time to bond not a food fair. Okay guys what do you think? If you know, you know.
DEAR ZIZY
ANONYMOUS 1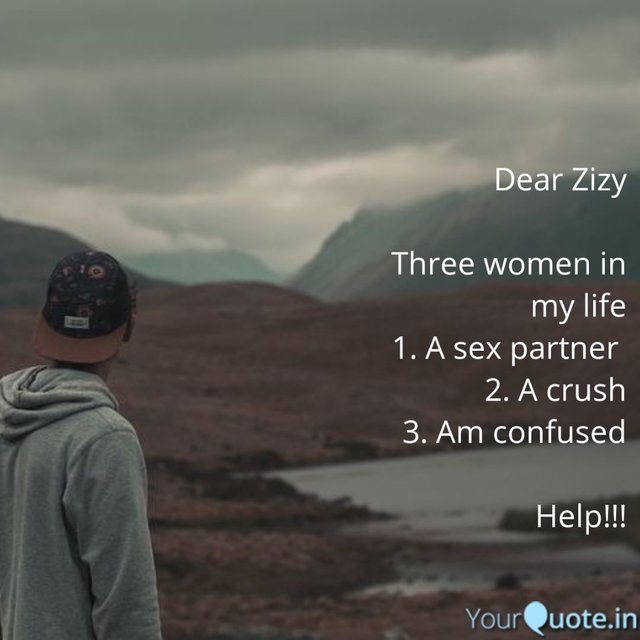 Pixabay
Hi Zizy please I need you help out of this complicated situation. I've never been in a relationship not because I don't believe in it but because I love my freedom and fun but now I'm ready to date. The problem now is there are 3 women in my life. Miss A is just a fuckbuddy, she cheats on her boyfriend with me, Miss B is a crush but I don't think I want her, Miss C I really like and I see myself thinking about her lately but I keep feeling like I would hurt her in the future. Please who do I go for and how do I stop whatever I have or feel for the other two I don't go for. Please help.
ANONYMOUS 2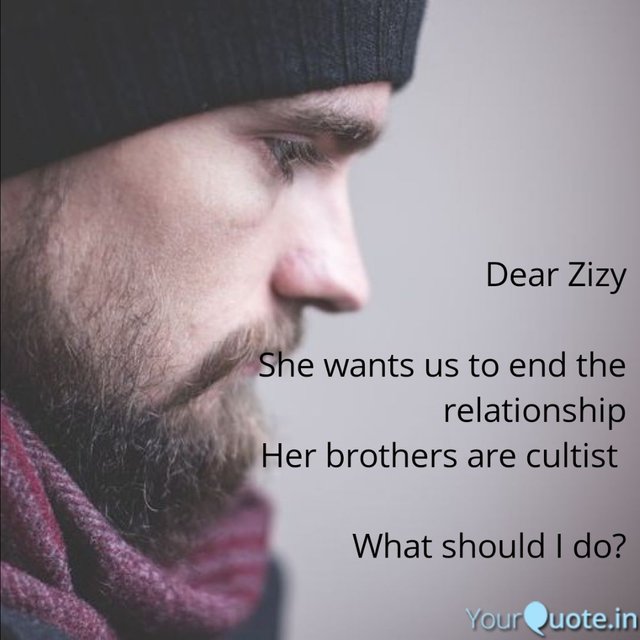 Pixabay
I have a girlfriend I have been dating for three years. We love each other so much and even our parents know how we feel about each other. Often times when I visit my mother, she comes around and stays with me all through in my mother's house helping with chores and my mother already calls her "my daughter-in-law". The problem now is I went to their house to make my intention known about marrying her but to my greatest surprise her brothers said over their dead body would I marry their sister. Truth is, they have always dealt with her the first time we started dating for hanging out with me but i thought it was their being overprotective of her as their only sister but I don't understand anymore. My girlfriend now is saying we should call off the relationship because her brothers are cultist and they could harm me but I love this girl so much. What should I do?
CONCLUSION
Its been a fun ride all the way down here and i hope you enjoyed every part of it. The show has finally come to an end but it wouldnt be complete without your comments. If you have comments on all segments, you are allowed to express yourself and check out other peoples comment too. It's always fun interacting.
If you love this show and want to support, your SBDs and Steem are very welcomed. Supporters so far are @eurogee, @amec and @samminator@sammest and @smyle. Thanks a lot guys.
Until next week when I shall come your way again,
I still remain your host