The New "Cobra Kai" Series Review + Link to the First Episode + Bonus Link+ Link for trailer teaser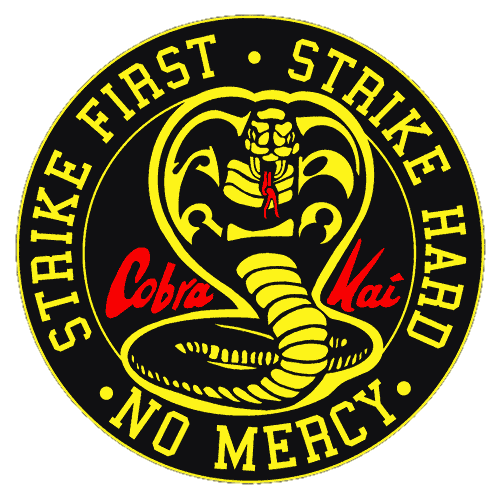 ---
1984 the year I was born took place one of the most favorite cult classic movies of the 80's The Karate Kid , and through out those 34 years began a debate on who was the real bully ? Was it Daniel or Johnny? If you seen the original film then you know it was Daniel who through the first punch at the beach party and continued to try and hit Johnny as Johnny kept trying to defend himself . Watching the film over with this perspective of maybe Daniel was a hot headed jerk you can definitely see the arguments that stand in Johnny's defense. That being said, it seems this new series definitely brings the story full circle showing Johnny and Daniel on the opposite ends of the spectrum from which they first encountered one another. During the series you will see Johnny and Daniel both face the own inner demons and insecurities, and the show seems to incorporate balance all through out which is key in "karate". Though the series can be serious in the tensions between Daniel and Johnny , the puns , jokes and comic relief through out the series is incredibly amusing, very well wrote and a small spoiler alert " it seems the series will continue on to season 2 , which I am looking forward to.
I definitely recommend for anyone that's an old school fan to watch this very entertaining saga that's found its way into the series world. They couldn't have done any better with the story line or cast. This series is on point!! A great tale of redemption , both men re- achieving glory from the old days giving all the kids a new hope to be like them in finding confidence and balance. Especially funny seeing Johnny teaching all the freaks geeks and nerds to be a badass like he was in the old days. No Mercy!!
---
Offical Series Trailer
Cobra Kai -Episode 1
Bonus - The other perspective , was " Danny the Villain?"
---
R.I.P -Pat Morita (AkA -Mr Miyagi)
Born Noriyuki Morita
June 28, 1932
Isleton, California, U.S.
Died November 24, 2005 (aged 73)
Las Vegas, Nevada, U.S.

---
For more great content !:
@matt-a, @robrigo, @kotturinn, @tommyinthesun, @intrepidthinker, @broester, @sid-the-kid, @madscientistx13, @cavalry , @pmill, @funkymunky20000, @joeysays, @amille, @forester-joe, @robomode, @jaredlang, @nicolelang