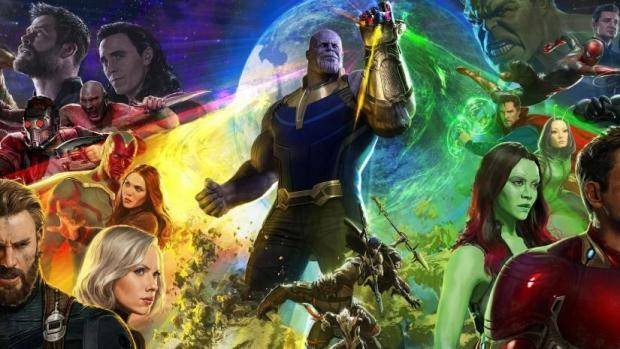 Hello steemians, are you a Marvel's big Fans? Sounds good because as soon as possible, Marvel will release the new movie on 2018. Yap, "Avengers - Infinity War"
I heard that, this would be the last movie of Avengers. Related to the Bad guy inside it, that is Thanos, the most stronger enemy who comes from the other world to the Earth.
Recently, Marvel Studios has released their trailer of Avengers "Infinity War". And you know guys, it was amazed and touched my emotional feeling while i watched it. The words, the score music with Heroic theme, and the acting of all characters inside the movie are really dramatic. I really feel The TRUE INFINITY WAR.
I thought that only me who feel this reaction, seemingly all of Marvel's big Fans and YouTubers are feel the same.
Because this emotional case, I'm really curious and asking myself, "What's going on with this? What surprise that will Marvel Studios give to the fans in this movie?"
then, im searching on Google and found what they talk about this Coming movie.
And like what i guessed, here is Kevin Feige (Marvel Boss) said :
https://www.express.co.uk/entertainment/films/878390/Avengers-Infinity-War-plot-storyline-emotional-Kevin-Feige-teasers
I know you are curious too guys, but dont be afraid, i will help you from this great platform to visit the link of Avengers - Infinity War Trailer, here is it :
Feel what i have felt before, guys.
And if you still don't believe me, here i give you one of Fans reaction while they watched the Trailer :
How, steemians? Begin to drop your tears and feel the emotional that i told before?
Okay, just hold on and save your tears until the movie will Release on May, 2018.
Upvote, comments, resteem, and follow me (@habibiehamzah) if you like this article. Thanks guys
Okay, Avengers! Let's save the world!