Can you believe it? The SUN seems to never top shinning! Day after day, week after week we have the yellow thing beaming its warm rays down on us. Sure, some of you may live in areas where mister cloud (almost) never shows up, but where I live, mister cloud is almost always available. Ok ok, maybe not almost always, but still, our summers are usually good for a couple of days, and then something happens again: clouds, rain, drop of temperature or something like that. Nothing of that sort this season.
Today, time again for chilling under the sky, glass of wine in hand, and some good tunes through the speakers....owww, the chilling under the sky and glass of wine part, was more in my own imagination. However, writing this post is also kinda chilling :) ...And, about the good tunes part, that is happening in real life!
You ever heard of Monolink? Berlin based artist who loves his guitar?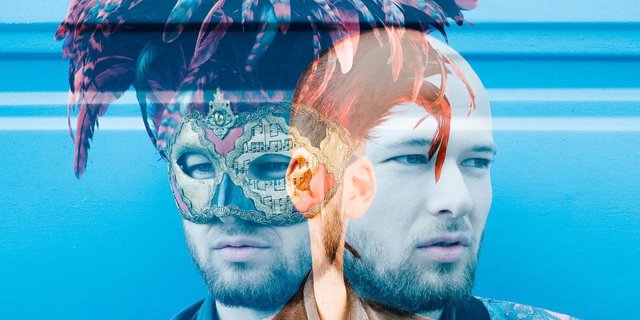 © Monolink (source)
He also loves electronic music! And Burning Man! And Fusion! And Garbicz! ...he creates pretty nice tunes as well; I - for instance - love his edit of Nils Frahm track 'Says'.
His style is house... well... Deep House. Now, there are a lot of artists around producing and playing this style. But not so many can keep my attention for too long. Most of the sets are pretty boring imho. But not Monolink!

My Advise for today
Chill, Wine and
PPB
Press Play Below

Artist: Monolink
Set: DHL Mix #215
Year: 2018
Country: Germany
source soundcloud
Artist Music
Spotify Beatport Soundcloud YouTube
Artist Discography
Artist Gigs
Artist Website

Music Library with more than 200 Entries
blockchain curator and reviewer for @illuminati-inc
you like stories and music? check @qsounds