Enjin Coin Price Prediction 2017 & 2018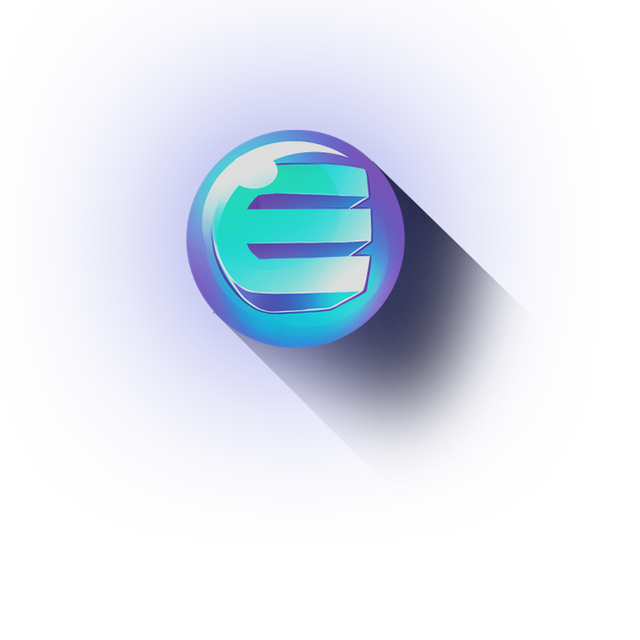 Enjin Coin (ENJ) is a new ERC20 token that runs on the Ethereum network.  This coin is aiming to become a staple in the gaming industry by providing multiple functions.  I will list these functions, Enjin's competetiors, and some speculative price predictions below,  but first let me tell you a few more details about ENJ.  There will be a total hard cap of 1,000,000,000 Enjin tokens to ever reach circulation.  
Distrubution Breakdown:
Presale: 400,000,000 ENJ at $0.03 each with bonuses | Already completed | Sold Out | 38,800 ETH Raised = ~$11.6 million USD at time of this post
Crowdsale: 400,000,000 ENJ at a price that has yet to be determined | Starts October the 3rd 
Reserve: 100,000,000 ENJ
Advisors and Team: 100,000,000 ENJ
Fund Allocation:
Development: %50
Marketing and Growth: %30
Security: %5
Legal: %5
Hosting and Infrastructure: %5
Contingency: %5
What makes Enjin Special? 
There are already a couple of "gaming tokens" on the marketplace and that may leave you wondering what makes Enjin special.  One thing that sets Enjin apart is the fact that they are actually allowing developers and content creators to create virtual items on the blockchain which gives users actual ownership on the blockchain.  While that is one facet of Enjin's vision,  another is the gaming virtual currency market in general.  Both Gametokens and MobileGo have working tokens,  but they do not support any major wallet and have a very low market of usability at this point.  I think with Enjin's unique model they will captivate much more of the huge market of computer/console games through both general online currency usage and by developers creating actual ownership of digital items that could possibly gain in value(think OPSKINS and similar online skin website games).  
Enjin Vs. It's Competitors: 
Enjin has a similar goal as it's competitors by providing chargeback-free virtual currency for online gaming transactions,  which happen to have extremely high chargeback fraud rates at 1 out of every 7 transactions becoming fraudulent.  All 3 platforms will provide this service but Enjin provides it with extra features including the increased usability with the ability to create items with Enjin to bolster the value,  a mobile smart wallet in Q4 2017 which will immediately make it more usable and investable by making it easily accessible and tradeable,  possible deals with MAJOR gaming engines such as Unreal,  immediate exposure to the Minecraft Community which has been rumored to have a sequel in the making,  and a thriving prior community and user base.  To me,  Enjin seems like to be the best of the bunch and it is the only gaming token I have a holding in at the moment.
Where do I see the price after the crowd sale and token release? 
I am still not clear on what the price will be during the crowd sale or which exchanges will be featuring Enjin.  The price will highly depend on the accessibility to the rest of the crypto market after it's initial release,  and how long it takes them to roll out a working platform for their current Minecraft Community.   Enjin is expecting to raise around 35-38 Million dollars which would put the initial release around $0.035-$0.038.   I think the first "pump" of the coin will happen fairly quickly so long as it is available on a semi-major exchange,  and I don't think a price of $0.08-$0.10 is too crazy of a thought if the initial outlook and speculation of the Enjin is positive.  Seeing how crazy some recent ICO's have gone after their initial release and considering that I expect Bitcoin to see it's $5000 dollar floor by the end of the Enjin crowd sale,  I would even say that there is a small chance of Enjin getting to the $0.20-$0.25 mark within a couple of weeks of it's initial release.
Late 2017 Enjin Coin Price Prediction
Wherever Enjin finds it's high after the first month or two of it's release,  I would expect a bit of interest to diminish and a slow and steady declining price until something such as the Mobile Wallet or another feature listed on the Enjin Coin Road Map is released.  I highly expect quick pump and dumps during these releases such as the Platform API, the Mobile Smart Wallet, and the Minecraft release. 
The real test with Enjin will be whether or not it lands itself on major exhanges and whether or not it can seal up the deals with the major game engine developers and game companies and convince them that they will actually increase their revenues by using their tokens.  With the money that they have allocated for marketing (%30 of a hopeful $35M-$38M),  their prior gamer customer base,  and their increased usability, I would expect them to eventually see a floor of about $0.12-$0.20 per Enjin token which would put their market cap around $120M-$200M by Q1 of 2018. 
2018 Price Prediction
This is where predicting where Enjin will be can be a very tough and daunting task.  There are many factors that will play into the price by this time,  but I think that most of these factors will benefit the price of Enjin.  By this time I would expect to see Bitcoin at a pretty strong floor of somewhere between $5000-6000,  and this should be very beneficial to the price of Enjin and all of the other alt-coins as well.  
The release of the ARK Survival plugin and the Unturned Engine plugin should bolster the price and demand of Enjin and both of these should be done by Q2 2018.  Between that,  other releases,  aggressive marketing,  standard speculation,  and crypto market cap growth,  I think that Enjin could easily reach a price of $0.40-$0.50 by this time.  I don't think the floor will be that high but I think it will slowly but surely start it's rise somewhere between late Q1 2018 and Q2 2018.  I would expect this rise to continue and thrive the most during the release and implementation of the payment gateways Enjin will be releasing and promoting.  If everything is executed as planned I could see Enjin reaching the range of somewhere between a $600M-$1.2B market cap by late 2018, which would put a price of somewhere between $0.60-$1.20 per Enjin. 
Much of this speculation is assuming that Enjin is going to execute and carry out their white paper as planned.  When it is all said and done,  it is up to Enjin to produce a working and thriving coin for us to enjoy,  and then it is up to us(as far as demand is concerned) to where to final price will end up.  
I hope you enjoyed my speculation on Enjin Coin and just to disclose my holdings,  I own about 20,000 ENJ and plan to hold them as a very long term investment(2020-2025) and I hope to sell my holdings at a price of at or around $10-$15 each.  I know some may think this is wishful thinking,  but I think the blockchain and the cryptocurrency market is just getting started and while it may see some major bumps in the road to greatness,  it should certainly wind up being the next "internet". 
Give me a like, follow, resteem, or comment if you want to see more content! 
I plan on writing about ICO's,  crowd sales,  price speculations with many coins,  cool crypto photoshops,  how to get free coins with the best faucets,  and more. 
To the moon,
bwells