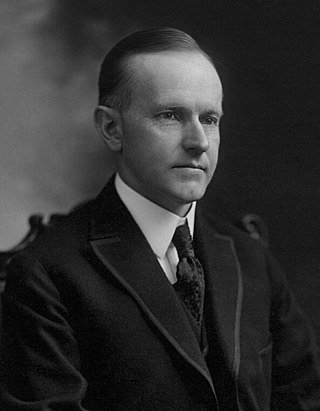 [Calvin Coolidge, photo portrait head and shoulders, seated.](By Copyright by Notman Photo Co., Boston, Mass. - http://hdl.loc.gov/loc.pnp/ppmsc.03670, Public Domain, Link)
Once, President Coolidge and his wife were on an excursion to the poultry farm. Mrs. Coolidge not without guile asked the guide how many times a day the cock could be copulating. On her question she heard the following answer: "More than 10 times a day, ma'am."
About the wife has admired: - "Tell about it to my husband".
The President did not lose his head and also asked the question: "And always with one chicken?"
The received answer: - "No, every time with different".
"Please, tell my wife about this."
Since then, the increase in the capacity for reproduction in males due to their contacts with different females is called the Coolidge effect.
John Calvin Coolidge Jr. (/ˈkuːlɪdʒ/; July 4, 1872 – January 5, 1933) was an American politician and the 30th President of the United States (1923–1929).