Hola Steemmonsterzy!
We wcześniejszym poście przybliżyliśmy Wam umiejętności specjalne posiadane przez niektóre katy. Dziś przedstawimy Wam jak wyglądają walki w grze Steem Monsters.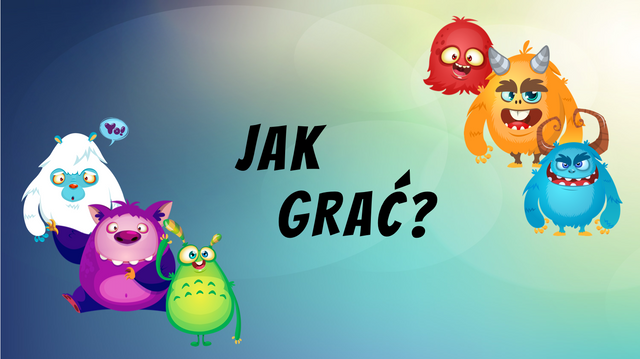 ---
---
Zaczynamy dziś od nagrodzenia jednego z Was epicką kartą Steem Monsters - Xia Seachan.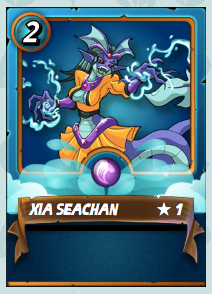 Posiadaczem karty zostaje @samsuni. Dziękujemy za udział w zabawie :)
---
---
NO TO GRAMY
Po zapoznaniu się z kartami pora na pierwszą walkę. W tym celu na stronie gry wybieramy zakładkę Battle!.

Na stronie mamy trzy rodzaje walk do wyboru:
Practice - praktyka - rozgrywka ćwiczeniowa. Gra odbywa się z losowym przeciwnikiem, który jest na podobnym poziomie w rankingu.
Ranked - gra rankingowa. Wybierając tę rozgrywkę walczymy z losowym przeciwnikiem z tej samej ligi. Walka premiowana jest punktami rankingowymi.
Challenge - wyzwanie. Za pomocą tej opcji możemy zaprosić do gry wybraną osobę i rozegrać z nią pojedynek. Gra ta nie ma wpływu na ranking.
Dziś zajmiemy się walką rankingową.
Po wybraniu przycisku Ranked pojawia się poniższy ekran: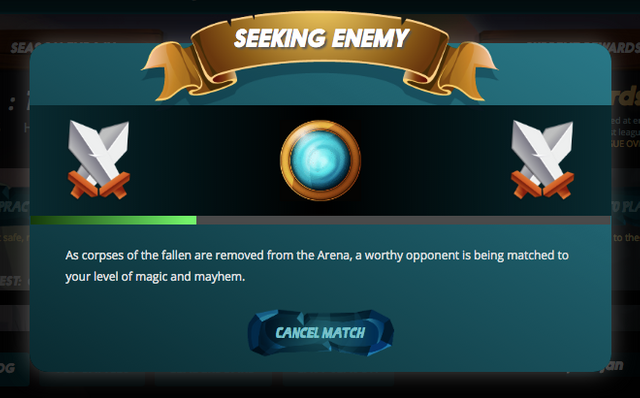 W tym momencie jest szukany dla nas przeciwnik. Gdy zostanie nam już przydzielona odpowiednia osoba ujrzymy poniższy ekran: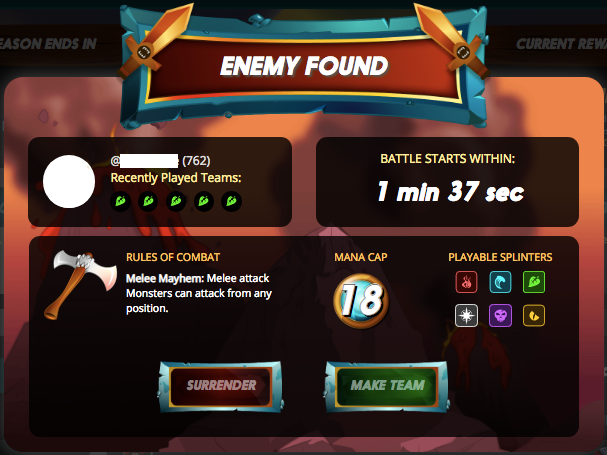 Widzimy tutaj kilka ważnych informacji:
dane przeciwnika (awatar, nick, punkty w rankingu, ostatnie 5 drużyn którymi grał)
czas, który pozostał nam do stworzenia drużyny do gry,
szczegóły walki: zasady gry, wysokość many dla drużyny oraz dozwolone splintery.
Na dole ekranu mamy dwa przyciski. Czerwony surrender do poddania walki oraz zielony make team służący do wybrania drużyny.
Po kliknięciu make team przechodzimy do ustawiania naszego zespołu. Pierwszą decyzją jaką musimy podjąć jest wybór przywoływacza.


Na ekranie automatycznie pokażą się tylko summonerzy, których możemy użyć w tej konkretnej walce. Gdy już dokonamy wyboru przywoływacza, na kolejnym ekranie zobaczymy wszystkie karty, z których możemy złożyć naszą drużynę.


Podczas wyboru kart do drużyny należy pamietać o specjalnych zasadach obowiązujących w danej walce. Nie zawsze nasze ulubione karty bedą najodpowiedniejszym wyborem. Musimy również zwrócić uwagę na punkty many, które mamy do dyspozycji oraz na to, iż w drużynie możemy mieć maksymalnie 6 potworów. No i oczywiście nie bez znaczenia jest czas. Jeśli nie zdążymy stworzyć naszego zespołu w wyznaczonym czasie to przegrywamy walkę. Gdy nasza drużyna jest już ustawiona klikamy na zielony przycisk battle, czekamy chwilę i przechodzimy do ekranu walki.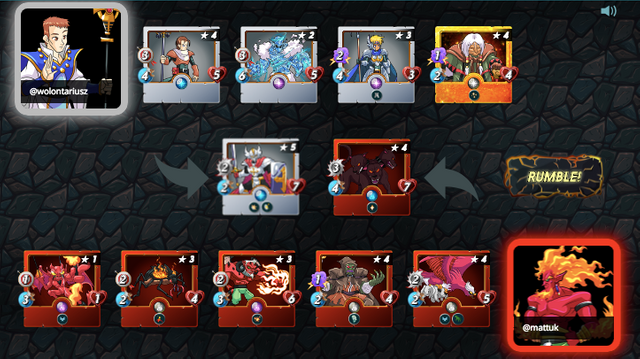 Teraz nie pozostaje już nic innego jak kliknąć przycisk rumble! i czekać na rozstrzygnięcie walki.
---
---
ROZRYWKA:
Skoro wiemy już jak grać możemy się dziś sprawdzić w dwóch turniejach:
PROPOZYCJA PIERWSZA (dla bardziej doświadczonych graczy):
Termin: 17.02.2019r. godz.: 19:00.
Liga: Diamentowa.
Zasady: Podwójna eliminacja, BO3.
Nagrody:
I miejsce - 40 STEEM,
II miejsce - 30 STEEM,
III miejsce - 20 STEEM,
IV miejsce - 10 STEEM.
Zapisy: Challonge.
Organizator: @wombykus.
---
PROPOZYCJA DRUGA (również dla początkujących graczy):
Termin: 17.02.2019r. godz.: 23:00.
Liga: Brązowa.
Zasady: Pojedyncza eliminacja, BO3.
Nagrody:
I miejsce - 30 STEEM oraz 2 kody na starter pack,
II miejsce - 20 STEEM oraz 2 kody na starter pack,
III miejsce - 20 STEEM oraz 1 kod na starter pack.
Zapisy: Challonge.
Komunikacja: Discord.
Organizator: @clove71.
---
---
Na koniec przygotowaliśmy dla Was kolejną niespodziankę. Skoro była mowa o walce napiszcie w komentarzu na jakich zasadach gra Wam się najlepiej i dlaczego. Spośród wszystkich osób biorących udział w zabawie wybierzemy jedną, która otrzyma od nas kartę niespodziankę.
---
Życzymy Wam samych wygranych walk i do następnego!
---
Pierwotnie opublikowano na Blog o grze STEEM MONSTERS. Blog na Steem napędzany przez DBLOG.