Youtube Now Censoring Crypto Content Creators
Youtube Now Censoring Crypto Content Creators
It is of no suprise to see that now Youtube (Google) has moved onto censoring the crypto/blockchain scene. Part of the use of crypto is censorship resistence due to its decentralized nature. The overlords can't have that sort of freedom so they are now deplatforming, demonetizing, and all the other fun stuff we've been seeing them do as of the late.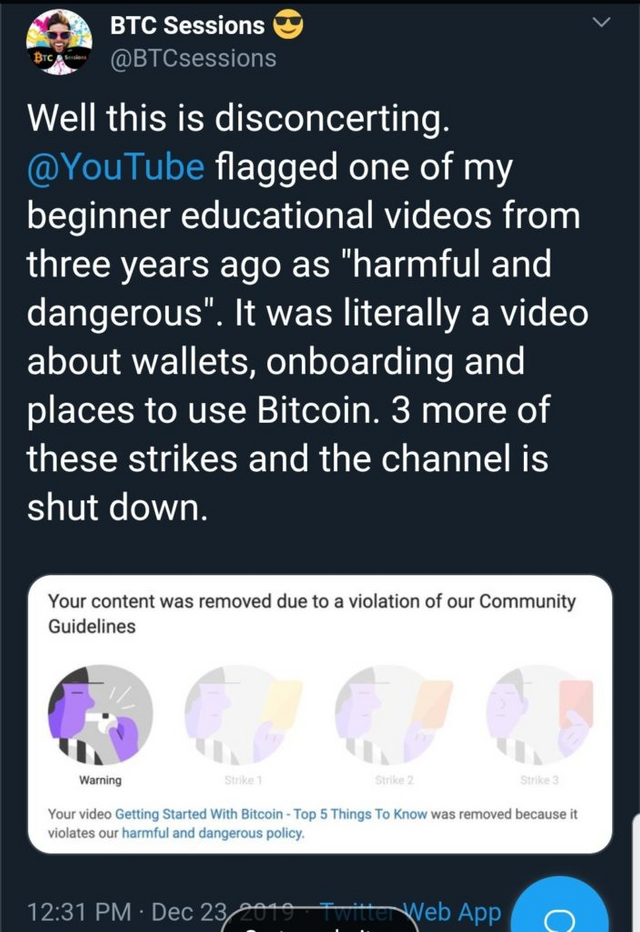 https://www.uptrennd.com/post-detail/youtube-slams-mass-censorship-onto-crypto~MTg2OTEw
---
Originally posted on Cripto PH . Steem blog powered by ENGRAVE.